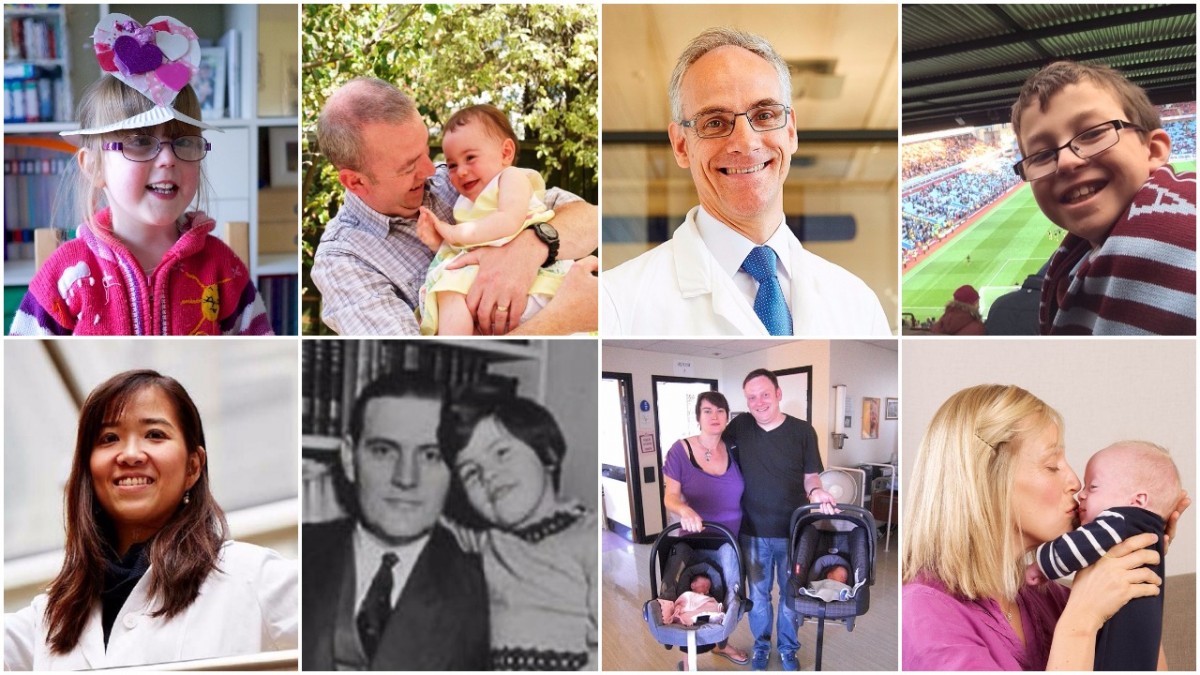 Children's charity Action Medical Research was founded in 1952 by Duncan Guthrie in his quest to find a cure for polio, a condition that affected the lives of many thousands of children including his own daughter, Janet.
Early research funded by the charity helped to develop the first oral polio vaccine which eradicated new cases of polio in the UK, protecting children from a greatly feared disease.
Since then, Action has been saving and changing children's lives through medical research and has spent over £117 million, funding amazing breakthroughs which include:
Discovering the importance of taking folic acid before and during pregnancy to prevent spina bifida
Developing the use of ultrasound technology in pregnancy
Creating the Matrix Seating System to help support physically disabled children as they grow
Testing the rubella vaccine
In honour of its founder, Action has chosen World Polio Day on 24 October 2017 to mark its 65 year milestone.
In a curated online gallery of 65 pictures, Action has highlighted different aspects of its work.
Director of Research at the charity Dr Tracy Swinfield said: "This year, we are especially pleased to support World Polio Day as we celebrate 65 years funding vital medical research.
The pictures we have chosen tell a compelling story about the energy, passion, skill and dedication that's needed to make this work happen and why it matters so much to children and their families. Duncan Guthrie's determination to discover a vaccine for polio inspires us today, as we continue to work to save and change the lives of sick babies and children."
 ** Ends **
Notes to Editors
Currently more than 70 studies at top universities and hospitals across the UK are being supported by Action, with a total value of more than £12 million
Projects include research into rare diseases such as Charcot-Marie-Tooth disease, studies to help children with disabling conditions such as cerebral palsy, and research into pregnancy complications and causes of premature birth. The charity is also funding research to help children with cancer.
Please see https://www.action.org.uk/polio to find out more about polio and its effects
The '65 years' gallery can be viewed at: https://www.action.org.uk/celebrating-65-years
Please contact Kate Lee for a Dropbox link to the images
For further information on Action Medical Research:
Please contact Kate Lee, Research Communications Officer (Mon-Weds)
T: 01403 327478
E: klee@action.org.uk
W: action.org.uk
Follow us on Twitter at @actionmedres and @amr_events  
Like our Facebook page at facebook.com/actionmedres
Follow us at pinterest/actionmedres
Action Medical Research is a leading UK-wide charity saving and changing children's lives through medical research. For 65 years, we've helped pioneer ways to prevent disease and develop treatments benefiting millions of people. Our research has helped to beat polio in the UK, develop ultrasound in pregnancy, fight meningitis and prevent stillbirths. But we urgently need to develop more new treatments and cures for sick babies and children and we can't do it without you.

Join our fight for little lives today.

Charity reg. nos 208701 and SC039284.