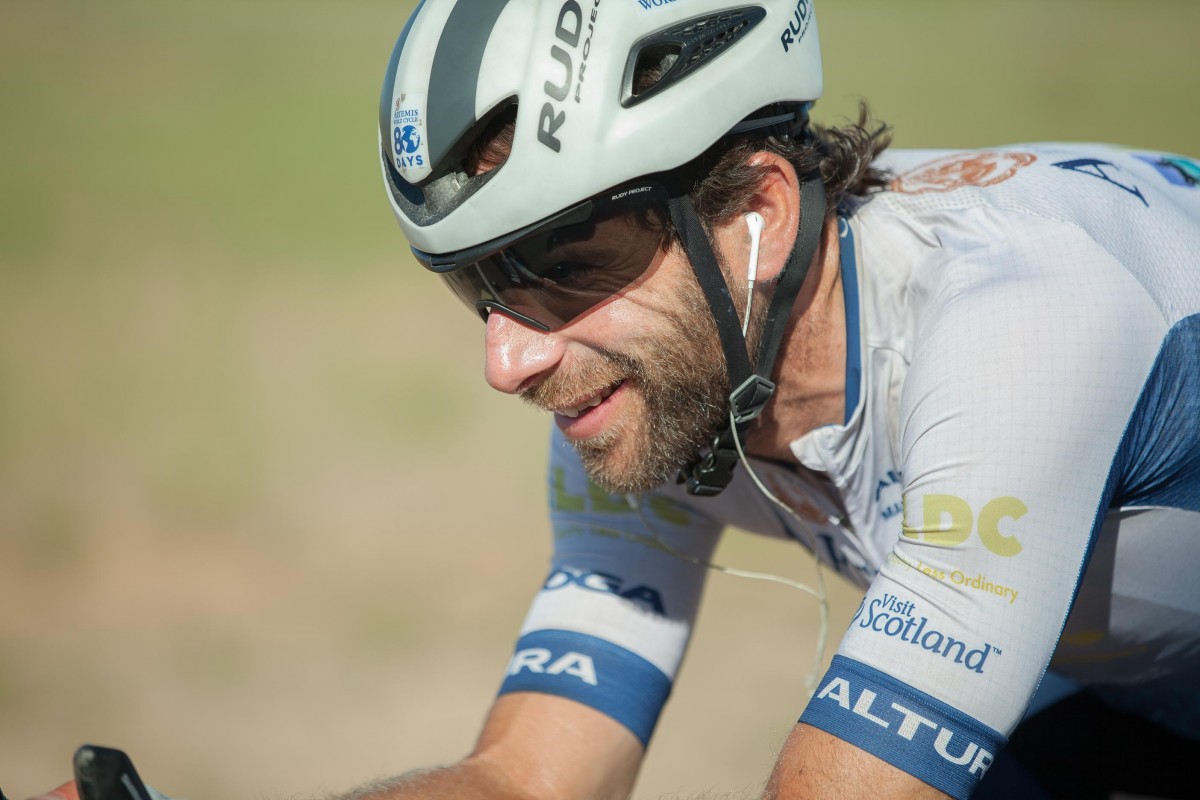 Mark Beaumont likes to cycle. A lot.
The 35-year-old athlete, broadcaster and ambassador has become something of a household name having twice broken the World Record for circumnavigating the globe!
And on Thursday 21 June, 'An Evening With Mark Beaumont' is coming to The Exchange in Sturminster Newton with proceeds going to children's charity Action Medical Research.
The event has been organised by local man Lee Collier and his friend Alie Madders.
"I'm so excited to have Mark come down to Dorset" says the 42-year-old from Blandford Forum. "Mark is perhaps best known for his incredible endurance cycling which ties in perfectly with Action's many fundraising events across the UK. I think it'll be fascinating to hear all about his adventures and of course all the profit from ticket sales will be going to a fantastic cause."
This year Lee and Alie are trying to help raise a total of £4,000 for Action.
In 2005 he and his ex-wife lost their little girl when she was born premature and stillborn.
Having supported Action for a number of years by taking on numerous endurance challenges, the amateur athlete is trying to get into the record books himself.
"I initially wanted to break two Word Records in 2018: the fastest half marathon dressed as a mascot and the fastest full marathon.
"Unfortunately the weather's let me down twice so far, but I'm still determined to get at least one of those in the bag!"
Lee was due to run the Bath Half Marathon in March but that event was cancelled due to the snow; the Virgin Money London Marathon was the hottest on record and so he sensibly decided to take a more relaxed approach to the race!
He'll now take on the Salisbury Half on 7 October.
 Action is a UK-wide children's charity which funds desperately needed research to tackle the diseases that devastate the lives of so many of our children. It has been funding medical breakthroughs since it began in 1952 including helping to introduce the first polio vaccines in the UK, developing the use of ultrasound in pregnancy and testing the rubella vaccine.
The charity is currently funding research into areas including premature birth, epilepsy, asthma, scarlet fever, cerebral palsy, brain cancer and some rare and distressing conditions.
-ENDS-
NOTES TO EDITORS:
To download a photo of Mark Beaumont:
https://www.action.org.uk/sites/default/files/downloads/press/mark_beaumont_1.jpg
https://www.action.org.uk/sites/default/files/downloads/press/mark_beaumont_2.jpg
To download a photo of Lee Collier:
https://www.action.org.uk/sites/default/files/downloads/press/lee_collier.jpg
You can find out more about Lee's challenges in this previously published press release:
https://www.action.org.uk/press-release/dorset-man-sets-his-sights-salisbury-half-following-london-marathon-triumph
For more information on Action Medical Research, or to arrange an interview with Rob, contact Peter Denton, Fundraising Communications Officer, on:
T: 01403 327412
E:pdenton@action.org.uk
W: action.org.uk
Follow us on Twitter at @actionmedres and @amr_events  
Like our Facebook page at facebook.com/actionmedres
Follow us on Instagram at @actionmedres and @actionevents
Action Medical Research is a leading UK-wide charity saving and changing children's lives through medical research. For more than 65 years we've helped pioneer ways to prevent disease and develop treatments benefiting millions of people. Our research has helped to beat polio in the UK, develop ultrasound in pregnancy, fight meningitis and prevent stillbirths. But we urgently need to develop more new treatments and cures for sick babies and children and we can't do it without you.
Join our fight for little lives today.
Charity reg. nos 208701 and SC039284.