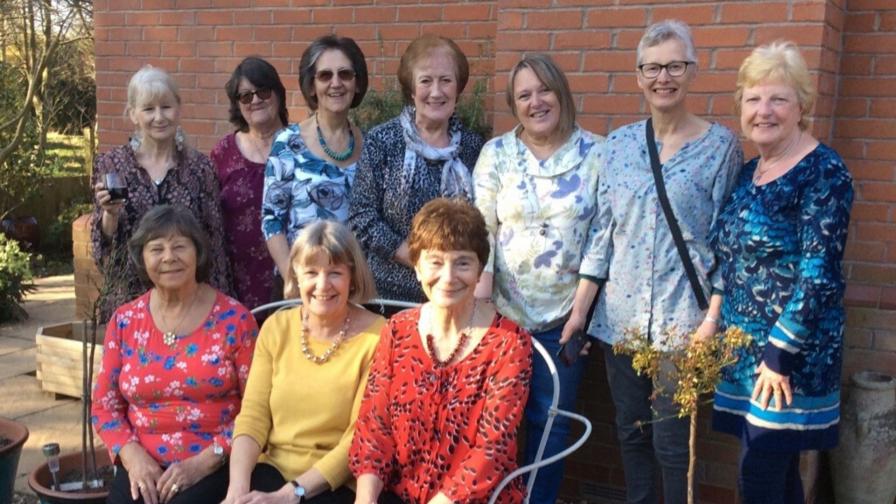 The current coronavirus crisis is having a big impact on companies and charities across the UK.
But one group of volunteers in Ryton-On-Dunsmore are doing their best to ensure their fundraising for children's charity Action Medical Research can continue.
"Obviously we have to maintain our social distancing" says Committee Chair Eileen Lawson. "But after we cancelled our annual coffee morning and plant sale on 23 May we all had a think about what we could do instead."
Their May fundraiser is usually held at Ryton Church Hall and raises on average around £1,000.
For the past few weeks, committee member Miriam Mann, 70, has been baking cakes and leaving them in her front porch for neighbours to collect and make donations.
Her husband John has been doing the same with plants grown in their garden.
Meanwhile Sylvia Dixon, 74 and her husband John have also been growing plants in their garden and selling them to nearby friends and family.
Eileen says the response from local residents has been heart-warming: "It's wonderful to see so many people rally around and help support us. There's been a real sense of community spirit.
"We hope that we can get near our £1,000 fundraising goal."
The Ryton–on-Dunsmore committee was formed in 1981 and currently has 11 members.
Action's Community Fundraiser for the region Ruth Dean says they're a vital asset to the charity: "We are very lucky to have so many passionate committees across the UK.
"The ladies and their other halves in Ryton–on-Dunsmore are so active and their commitment really does make a big difference. Especially in times like these.
"I'd like to thank all the committee members for their continued hard work and to the local community for supporting them through cake and plant purchases! Thank you."
Action Medical Research is a UK-wide children's charity which funds desperately needed research to tackle the diseases that devastate the lives of so many of our children. It has been funding medical breakthroughs since it began in 1952 including helping to introduce the first polio vaccines in the UK, developing the use of ultrasound in pregnancy and testing the rubella vaccine.
Action is currently funding research into areas including premature birth, epilepsy, scarlet fever, cerebral palsy, brain cancer and some rare and distressing conditions.