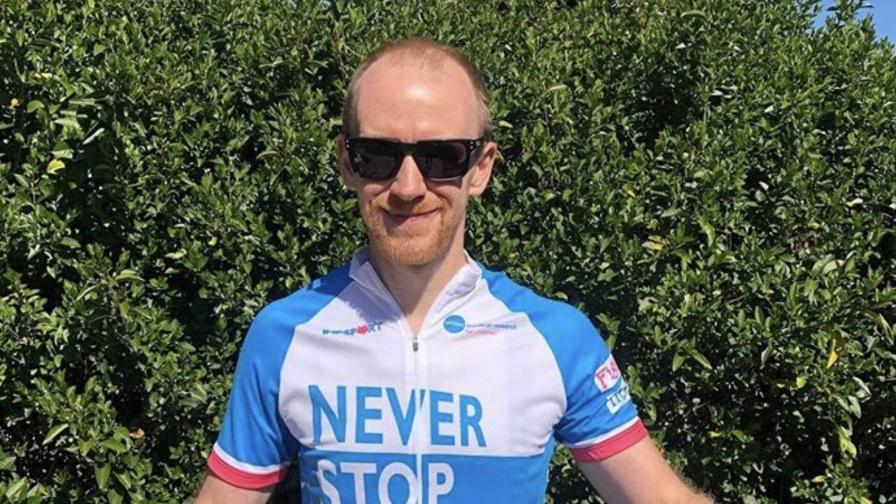 Euan Campbell has successfully completed his long-awaited cycling challenge for charity – and beaten his fundraising target!
Earlier this year, the 35-year-old from York signed himself up for Action Medical Research's inaugural 'Vyking' bike ride.
Due to be held at Ampleforth College on 19 April, the charity event was postponed last month.
"I still wanted to do what I could though" says Euan. "I've got a turbo trainer at home which effectively turns your bike into a static exercise bike. So, I thought I'd give the 101-mile route a go from the comfort of my back garden."
Euan has a very emotive reason for wanting to support Action.
His son Wilfred, 3, was born at just 25 weeks and four days, weighing a tiny 2lb 6oz.
It was a major shock for both him and his wife Imogen.
"I was in denial more than anything," Imogen reflects. "I kept thinking, he can't come, he can't come. But your body knows, and in the end it was all very quick."
Wilfred, who was cared for in the Neonatal Intensive Care Unit, was tube fed and needed a ventilator to help him breathe. Tests showed that, sadly, he had suffered a bleed on his brain, leading to irreversible brain damage.
Doctors also feared that the potentially deadly bowel disease NEC had taken hold.
After four months in hospital, little Wilfred was finally able to go home, weighing 7lbs.
Now aged three, Wilfred has been diagnosed with cerebral palsy but thankfully is mildly affected. He loves nothing more than playing with his little sister Edith who is nearly one.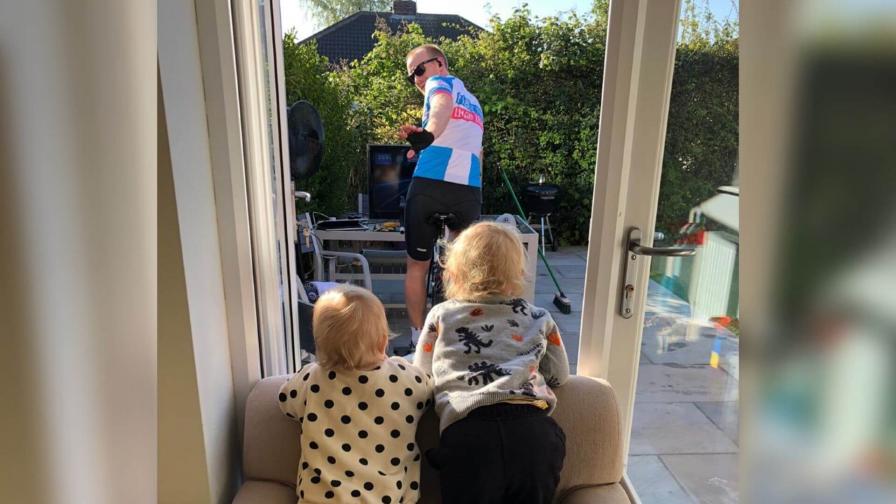 Initially hoping to raise £1,000, Euan has comfortably beaten that goal: "I really can't believe it – thank you so much to everyone who has helped support me with this.
"Action is such a fantastic charity that's obviously very close to our hearts. It means a lot to me that I can still make this sort of donation to them at a time when so many fundraising events are having to be postponed or cancelled."
Action has launched an Emergency Appeal to help raise vital funds this year.
As part of the campaign, it has introduced a number of isolation challenges which will hopefully help keep families entertained.
Action Medical Research is a UK-wide children's charity which funds desperately needed research to tackle the diseases that devastate the lives of so many of our children. It has been funding medical breakthroughs since it began in 1952 including helping to introduce the first polio vaccines in the UK, developing the use of ultrasound in pregnancy and testing the rubella vaccine.
Action is currently funding research into areas including premature birth, epilepsy, scarlet fever, cerebral palsy, brain cancer and some rare and distressing conditions.