Why Work with Action?
Help save and change children's lives
Today in the UK there are hundreds and thousands of sick and disabled children who need our help.
Action Medical Research finds and funds the best research to help these children saving lives and bringing life-changing benefits for expectant mothers, babies, children and young people.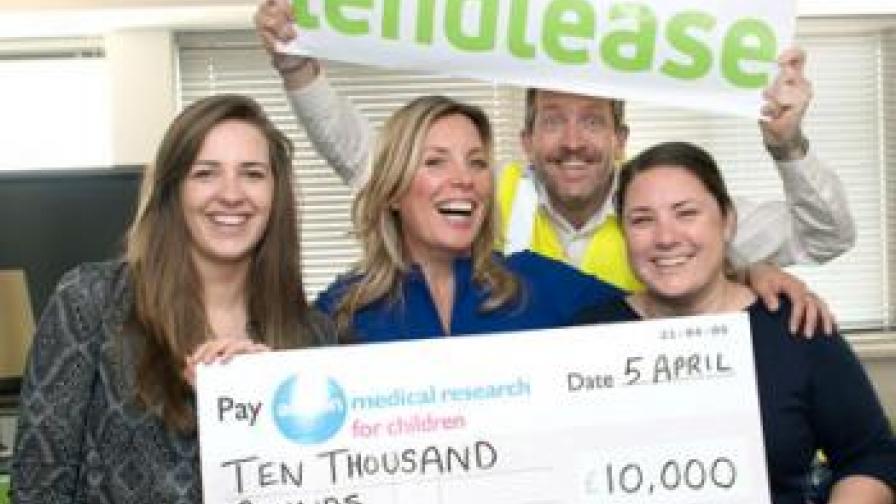 Tailor-made strategy
Our experienced and skilled Corporate Partnership team would be delighted to work with your organisation.
We will help you develop a tailor-made strategy that suits your organisation, meets your Corporate Responsibility goals and brings tangible benefits to you, your employees and your stakeholders. 
Ways of working
Working with us will help set you apart from your competitors and give you the opportunity to raise the profile of your organisation, generate new and interesting PR opportunities and build further customer loyalty and respect.
Whether you wish to make a simple donation, develop a bespoke cycling or running event, host a cream tea or carry out any number of new and innovative fundraising ideas, Action is here to support you, ensuring you meet your business objectives.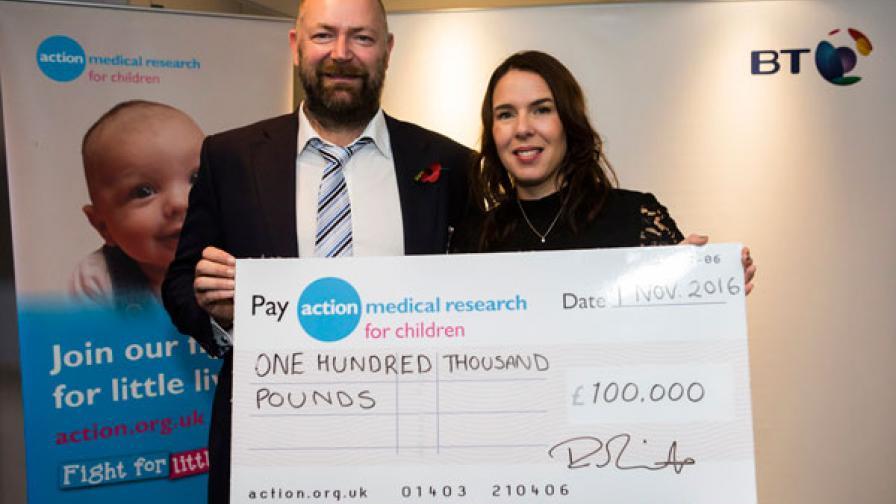 Donations and Gifts
Help fund vital research
Some donations can be directed to a specific study which resonates with you, your staff or customers. We show our appreciation by visiting your offices, awarding certificates, inviting you to our corporate receptions and publicising.
We are also always grateful for gifts in kind, including products and services. And by matching pound-for-pound up to an agreed level your staff's fundraising, you send a great message by joining them in funding vital medical research. Contact the Corporate Team now!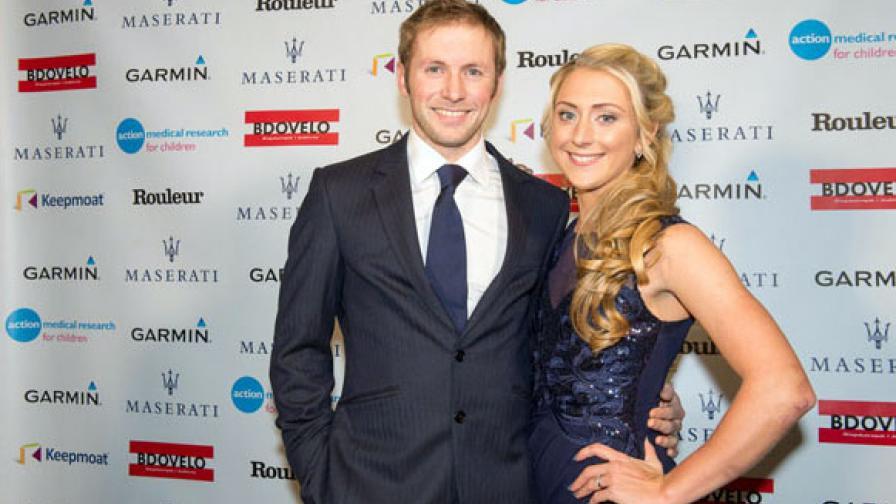 Sponsorship
Reach your market through our events
Build positive brand awareness, increase customer loyalty and engage with new audiences. We aim to create win-win partnership with sponsors, enabling Action to optimise fundraising potential whilst profiling brands to your targeted audience through face-to-face activity, product sampling, branding, and featuring on our website and in our communications.
We would be happy to discuss sponsorship packages around our events depending on your level of investment and priorities. Contact us now to discuss.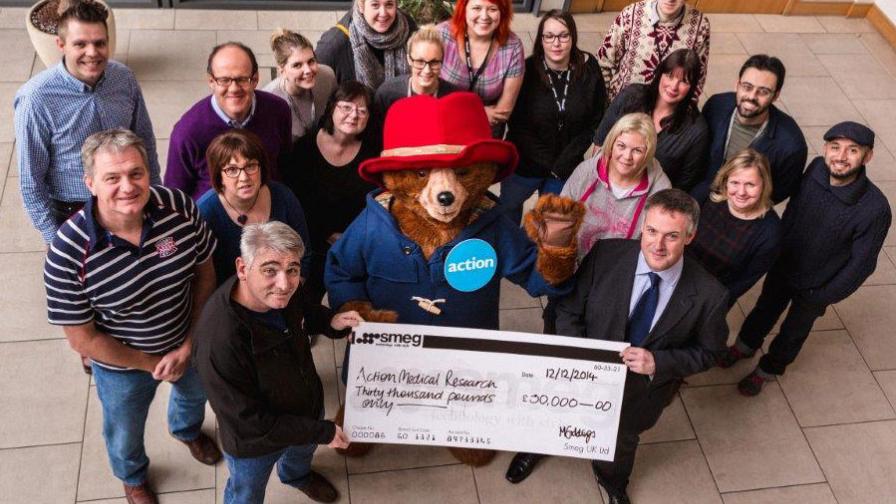 Staff fundraising
Working with companies, large and small
Encourage staff to get together and have some fun achieving some agreed fundraising goals. We are always here to support you - offering new ideas, advice, fundraising materials and plenty of other resources to help you succeed.
Contact us to discuss how we can work together to make a difference to children's lives.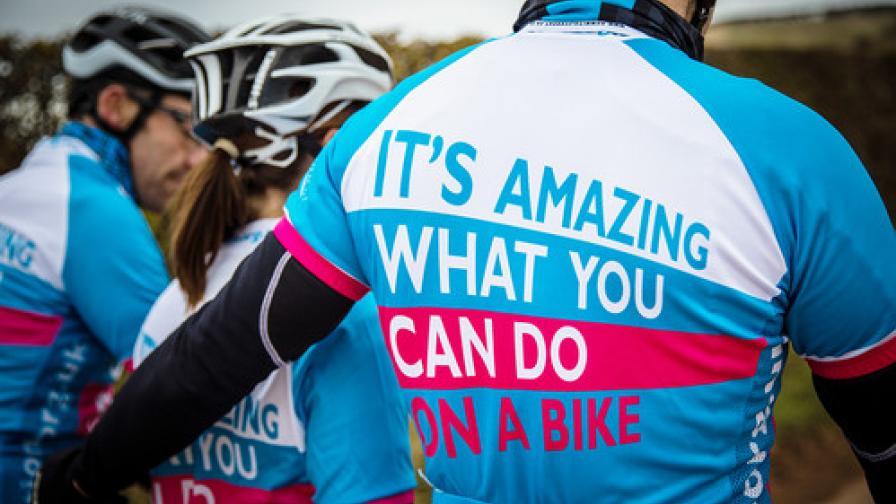 Events: individual, team & bespoke
Something for all your staff
As well as offering high quality mass participation events across the UK for the past 20 years - treks, walks, bike rides - Action is experienced in working with organisations to design and deliver bespoke events tailored to their specific needs. We offer route planning, health and safety and logistics.
If you prefer to stage your own event we are experienced at working hand-in-hand with organisers to incorporate fundraising and can assist with sourcing raffle and auction items, creative ideas, volunteer staffing and celebrity support.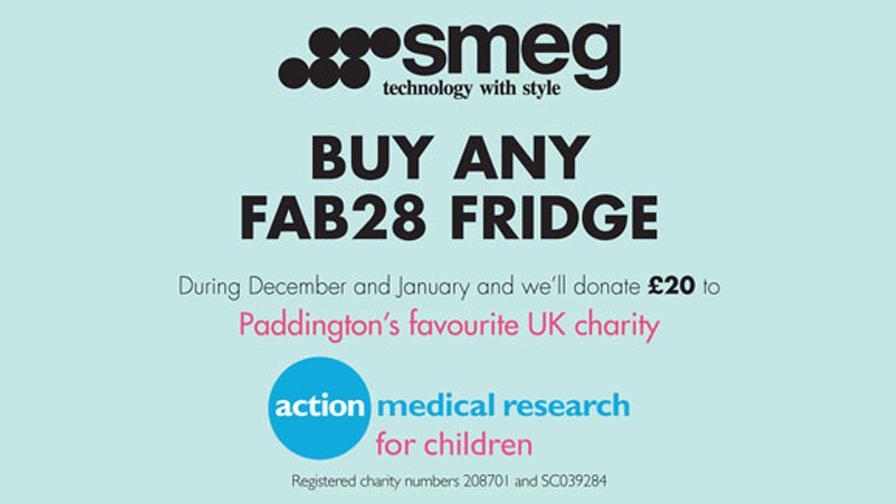 Cause Related Marketing (CRM)
By associating your brand with a good cause you can ensure that you stand out from the crowd, as demonstrated with our partnership with Smeg UK.
To celebrate the appearance of one of Smeg's iconic retro fridges in the first Paddington movie, Smeg donated £20 to Action from every FAB 28 fridge sold in a two month period. This activity alone raised over £7,500 for the charity and generated some fantastic coverage for both Action and Smeg UK.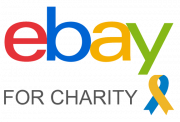 You can also support us through recycling and shopping plus buying and selling on eBay.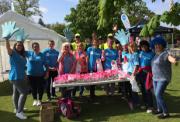 Volunteers are essential to what we do. We would be very appreciative of your help across a number of important roles.