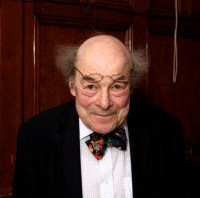 We were sad to learn that Professor Heinz Wolff, best known for presenting the popular BBC TV show The Great Egg Race in the1980s, died at the end of 2017.
Away from the small screen, Professor Wolff set up the Institute of Bioengineering at Brunel University after receiving funding from Action back in 1983. Two further grants, totalling more than £400,000, allowed his team at the Institute to develop the groundbreaking 'Tools for Living' programme. This saw the invention of a succession of devices to help improve the daily lives of disabled and elderly people.
Today, the Institute is also involved in biomedical engineering work, such as developing smart tools for surgery, implants and sensing systems.