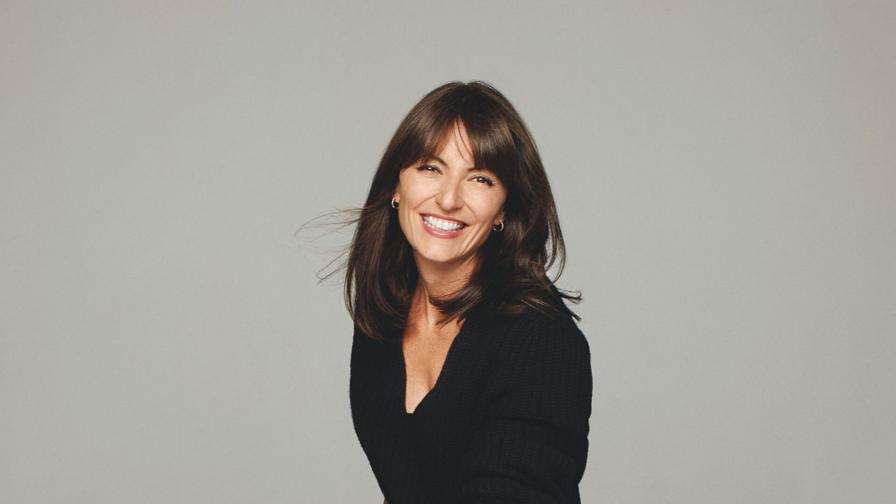 Television presenter Davina McCall is one of the country's busiest and best-loved personalities.
From StreetMate to Big Brother to The £100K Drop to This Time Next Year... she is something of a British institution.
But above all that, Davina is also an avid Action supporter and most recently a BORN TOO SOON ambassador. 
Davina's links with Action Medical Research date back to her childhood. Her granny, Jean 'Pippy' McCall, was a very active fundraiser and was instrumental in introducing a very young Davina to the charity. Before 'Davina's Big Sussex Bike Ride' and 'Dine With Davina' events existed, Pippy would encourage her granddaughter to sign up to her first fundraiser: a sponsored walk in Portsmouth. Pippy sadly passed away in 2018 but we are delighted that Davina has continued the family tradition.
Ladies' Lunches
Over the years Davina has brought her warmth and charisma to countless events for Action Medical Research, starting in 2003 with 'Davina's Day Out'. Since then her annual fundraisers have helped raise tens of thousands of pounds for the charity.
Every year the TV star hosts her hugely popular Dine with Davina lunches. Hundreds of ladies converge each year on Southampton to join in the fun and festivities. Davina is never short of an entertaining anecdote or two and is even known to bring in the odd pair of shoes or dress to auction off!
On Your Bike!
And she frequently swaps glamour for lycra, all in the name of 'Action'.
Every summer Davina continues to host Davina's Big Sussex Bike Ride in East Sussex, often leading by example and cycling the furthest route. The course starts and ends near Uckfield, taking riders through some of the prettiest towns and villages nestled in the South Downs and High Weald.
BGC Charity Days
For the past three years, Action Medical Research has been fortunate enough to be involved with the annual BGC Charity Day
Organised by global brokerage company BGC Partners and its affiliate Cantor Fitzgerald, the company donates 100 per cent of the global revenues generated on Charity Day (Se[tember 11) to the Cantor Fitzgerald Relief Fund and dozens of charities around the world. 
Participating charities are encouraged to bring their celebrity supporters along to their offices, which is something Davina has kindly agreed to do with great enthusiasm! Whether meeting fellow beneficiaries or helping to make financial deals on the phone (!) she has proudly represented Action and allowed us the opportunity to receive generous contributions towards our fight for tiny lives.  
From taking part in sponsored walks for the charity as a child to hosting events today, Davina is one of Action Medical Research's most steadfast supporters.
Thank you Davina!