Action Medical Research funding has helped to improve diagnosis of Perrault syndrome, a rare condition which causes severe hearing loss and infertility. This work is already helping affected children, with improved genetic testing giving families answers and access to earlier treatment.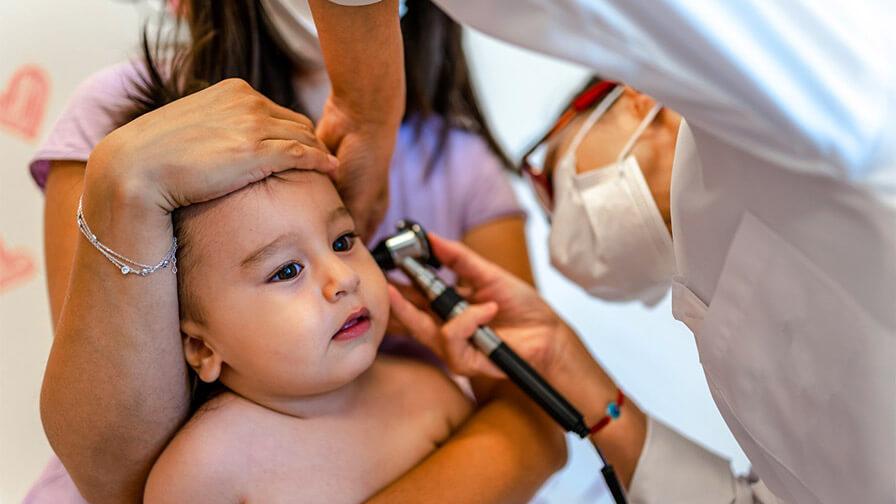 Perrault syndrome is linked to hearing loss, and sometimes accompanied by learning difficulties, developmental delay and nerve damage. Sadly, girls also experience reproductive problems, which may result in them being unable to have biological children of their own.
While the condition was first identified in the 1950s, its underlying causes were still not well understood at the turn of the millennium, hampering both diagnosis and treatment.
As new laboratory techniques became available, researchers began to make progress exploring some of the genetic changes that can lead to Perrault syndrome. Professor Bill Newman and his team at Saint Mary's Hospital, which is part of Manchester University NHS Foundation Trust (MFT), began to identify genes that were linked to it. 
In 2016, Action Medical Research awarded funding to help continue this important work – and by 2021, the team had identified four new genes which are linked to the condition, as well as different genetic changes within these genes. They also found a common mechanism showing how these changes affect and damage cells.
This work has informed new approaches to genetic testing and further research into treatments. It is already having clinical impact.
Genetic testing helps families to get diagnosed earlier and to access the right care and support sooner. For example, it can inform decisions about cochlear implants to restore hearing and allow early hormone replacement therapy for girls, or the choice to preserve their eggs to give them reproduction options later in life.