George's story, by mum Rame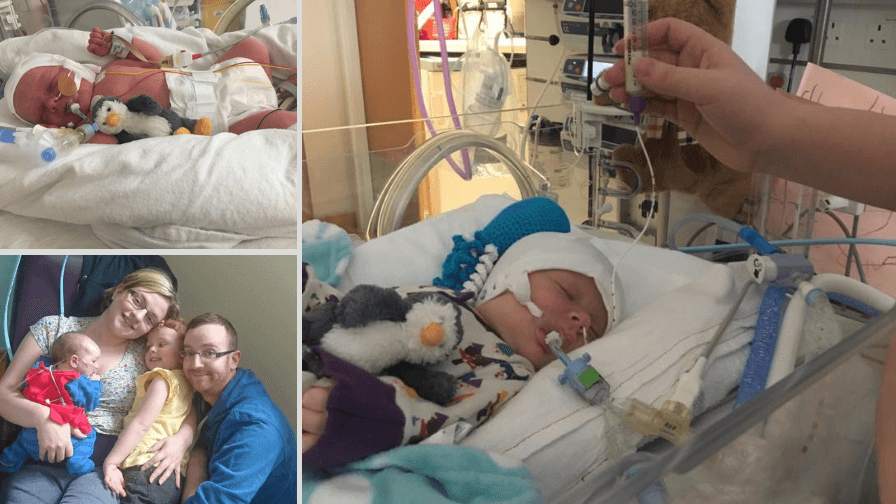 I'll never forget the moment doctors told us George's condition wasn't 'compatible with life'. That there was no cure and few treatments. I broke down sobbing.
The next few weeks, my husband and I were in a state of limbo waiting, hoping, that George would pull through. That I could tell his big sister, Holly, that everything was going to be OK. But we were warned to prepare for the worst, so we had George christened at his bedside and planned things no parent should ever have to think about.
After weeks of uncertainty, George became our little miracle. He defied the odds and was finally well enough to go home. I don't think I can put into words the relief I felt. But George wasn't cured and caring for a child with a rare condition hasn't been easy.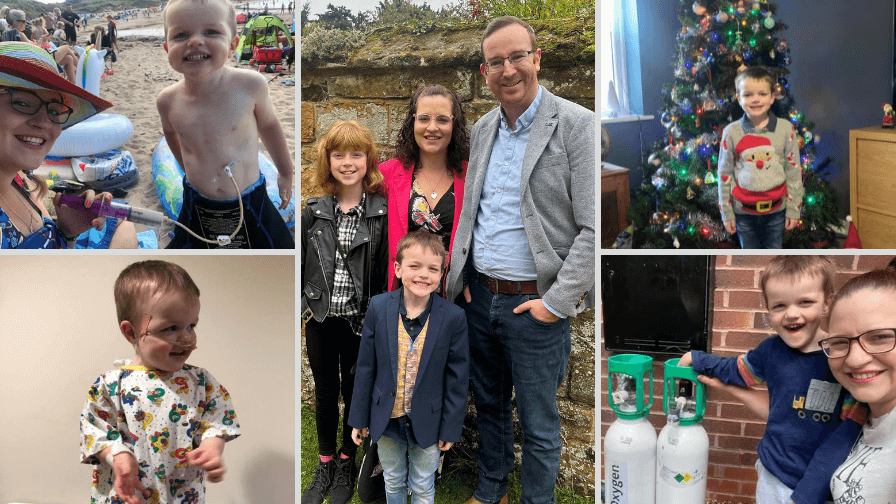 George had to be hooked up to oxygen 24/7 and he became so scared of anything in his mouth potentially blocking his airway that he had to be tube-fed.
Whenever he caught a virus or had difficulties with his breathing or feeding, we were back in the hospital. There have been many ups and downs, but I feel so fortunate that George is here and doing well because I know the odds were against us. It breaks my heart to think there are families out there right now, facing a Christmas without their child because of this condition or another rare disease.
That's why it's such a relief to know Action is supporting research into lung surfactant deficiency. All I want for Christmas is hope for a cure, and it's the work of organisations like Action that takes us a step closer to that day. 
ONE DONATION. TWICE THE IMPACT
Between now and midday 5 December, donations to our Christmas appeal will be matched pound for pound through the Big Give Christmas Challenge!
So, for every £5 you donate, this turns into £10 towards research that could help save the lives of children born with lung surfactant deficiency.
This amazing opportunity is only available until midday 5 December, or until our £100,000 target has been reached, so don't delay and double your donation today!
Please note: Any donations raised in excess of our target will be gratefully received and used wherever the need is greatest.