Archived
Please note, this page may contain outdated information or subject matter.
Keith Mitchell is not afraid of a challenge. The 49-year-old Senior Parts Specialist from Witham in Essex will be taking on the 'Big Half' in London this March. It'll be his second ever half marathon! He's doing it for two main reasons. Firstly, to commemorate his 50th birthday in February. Secondly – and most importantly - for his son Aiden. The Mitchell family are some of Action's most passionate supporters and here in this short blog Keith explains why he'll be fighting all the way to the finish line.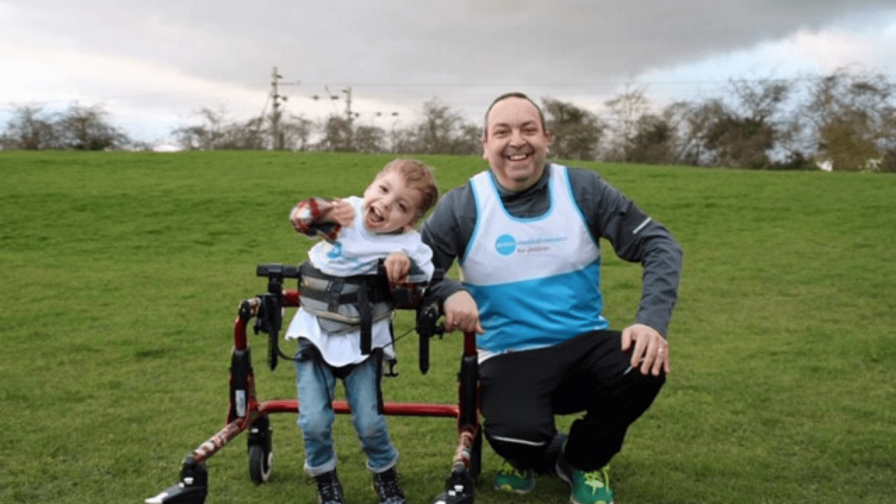 "I am not a natural runner.
"In fact I'd go as far to say that up until last year I'd never even owned a pair of running shoes. But this year is going to be different. This year I turn 50 and I've got a point to prove to myself and my son.
"Finishing the 'Great North Run 2019' was one of the biggest challenges of my life.
"I had intentionally held off training until 12 weeks before. You've heard of 'couch to 5k'? Well I wanted to do 'couch to half marathon' to prove to Aiden that you can do anything you want if you just set your mind to it.
"Exhausted doesn't even begin to describe how I was feeling towards the end. But tired as I was, seeing him with my wife Fleur at the finish was all the inspiration I needed. The race officials even let me carry Aiden over the line with me. I cried. It was such an emotional experience.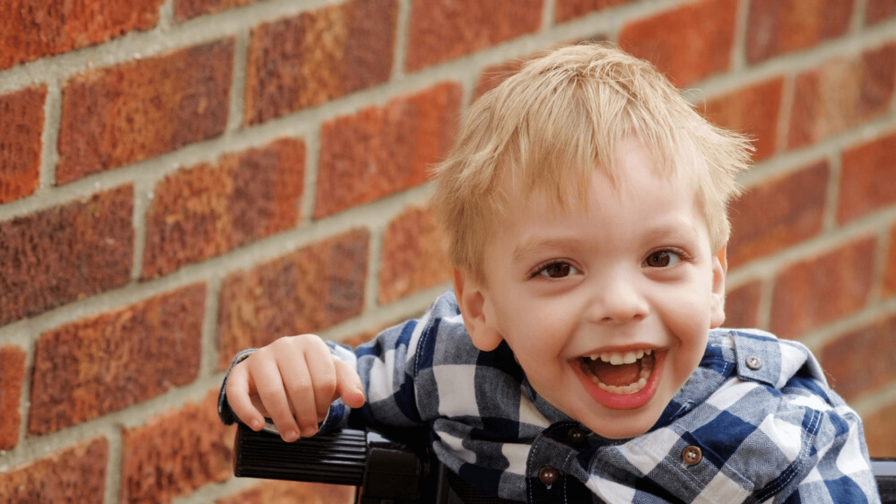 "When Aiden was born he suffered from a shortage of oxygen. He was taken to the intensive care unit to try and reduce his body temperature to try and protect him from brain damage.
"This cooling therapy was only possible thanks to research funded by Action. 
"Aiden will be 6 this June. He's been affected by hypoxic-ischaemic encephalopathy (HIE) and has cerebral palsy. But he's a fighter. And he has such a wicked sense of humour!
"As this year was a bit of a milestone for me I wanted to set myself a new challenge. I'm always trying to think of fundraising ideas and now that I owned a pair of running trainers I wanted to put them to good use!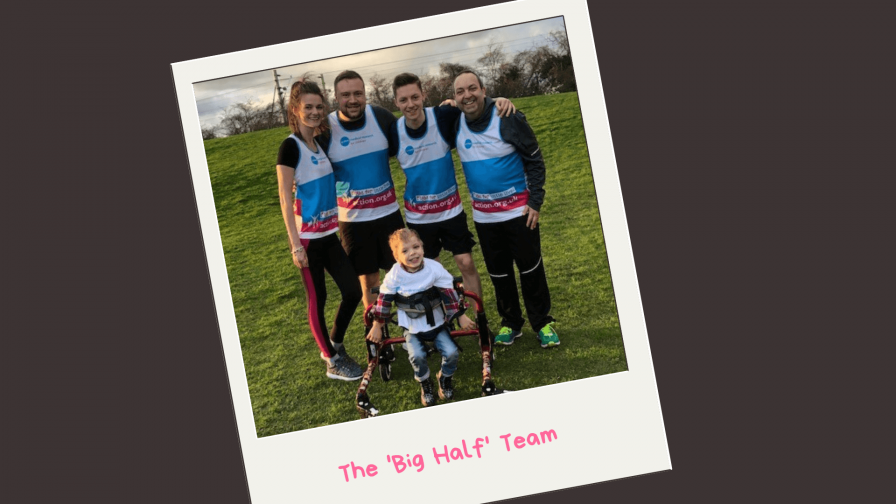 "Starting with the Vitality Big Half in London on 1 March, I'm going to complete 5 half marathons this year with the aim of raising a total of £5,000.
"There are a number of charities we want to support – including Aiden's own – and each race will raise funds for a different one.
"But we're starting with Action.
"Action Medical Research has a very special place in our hearts. It's thanks to Action that Aiden's getting a chance at life and we want to ensure that others get that same chance.
"So on 1 March I'll be joined by a small team of people running the Big Half. My eldest son Keiran will be joining me, as will our friends Alan and Angela. They've been fantastic support and I'm so proud to have them running with me. Even if I finish a few miles behind them!"
Keith Mitchell hopes to raise £500 for Action Medical Research by running the Big Half in London. You can find out more on his fundraising page

.