Cycling star Pfeiffer Georgi has had a great year, winning her first World Tour at Brugge-De Panne before taking the crown at the British National Road Championships in June.
To close this storming season, she'll be among the riders taking to the red carpet for our Champions of CycleSport Dinner in November along with dad Peter – who had a semi-pro career himself in his early 20s then resumed racing almost two decades later.
It's clear that cycling is in the blood: her older brother Etienne also had a successful international racing career (the pair started out racing together when Pfeiffer was just six) and her mother and grandfather both love to ride.
We spoke exclusively to Team dsm-firmenich's Pfeiffer and scientific film-maker Peter Georgi about their shared love of life on two wheels, her earliest memories of cycling, and why board games might be a no-no at Christmas time…
Pfeiffer, can you tell us about the strong heritage of cycling in the family?
Pfeiffer: We're a complete cycling family. My parents got me and my brother Etienne on bikes at about three or four years old; one of my earliest memories is riding the track bike aged four at the velodrome in Herne Hill near where we lived, getting tired and not realising that you can't stop pedalling. I just flipped over the handlebars and I remember saying 'Oh, I'm never coming back'. But the next week I was back again!
When we moved to Bristol, we used to go to Castle Combe every Thursday night to race then from six years old, they were driving us to the under-eights, under-tens, all the national series in London or in Scotland all year round.
So your love of cycling became a family thing?
Pfeiffer: Most days and every weekend growing up, we'd be riding. We always did club runs on Saturdays with my granddad and then we'd go to the cafe. Even after school, we'd ride to the local pub to get chocolate and crisps!
It sounds like you had a lot of fun doing it from an early age…
Pfeiffer: At Castle Combe, there would be loads of kids our age so we'd all race together; it would be the same kids every week, and afterwards we'd go play in the park. We also did track league every Tuesday in Newport with a similar group of kids, so I had friends doing it which was really nice.
Tell us about the year you've had…
Pfeiffer: Results-wise, this has been my best season. The first couple of years it was a huge step up from juniors, I had a bit of a struggle with injuries and we had the pandemic. There have been some hard moments but you still need to appreciate that it is a pretty special job. I love training, racing, and travelling with my teammates; we have a lot of fun. We do karaoke on the bus and try to enjoy races which is a big part of it.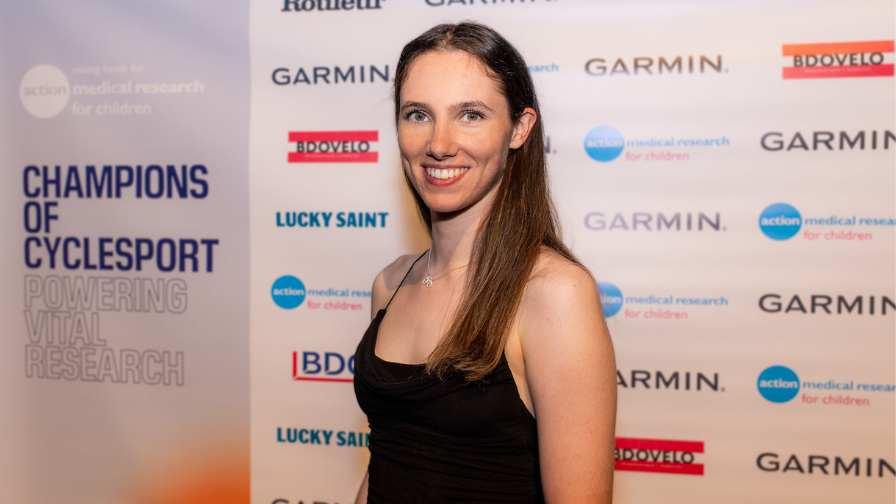 What are your ambitions?
Pfeiffer: Long-term, I said I wanted to win a classic. I won a smaller classic this year but a real classic like Flanders or Roubaix would be the dream. And to be road world champion, that's the big goal.
Peter, did you have your own cycling career before becoming a father?
Peter: I rode semi-professionally in my 20s; I rode for Great Britain but I stopped cycling at 24 then went to work in television at the BBC. The funny thing is if you're a cyclist, even if you're not cycling, you still think you are a cyclist. I started training again at about 38 when we moved west to Bristol as I wanted to win Masters titles when in my 40s.
I won a lot of titles on the track and on the road: I was racing quite a lot so in a way, that's why we were all there as a family; my wife time-trialled as well, and in fact she was winning time trials locally until very recently.
When the kids started getting good, their races took precedence, exactly as they should – and that's why we're a cycling family in a way, it's part of my upbringing and a central part of my existence.
Pfeiffer: Even my granny loves it; she's now obsessed with following my racing. She doesn't like watching it - she's scared of seeing me crash - but she is obsessed with following the live updates.
Are you a competitive family? What's it like playing board games with you?
Pfeiffer: I get told that I'm quite competitive in lots of things!
Peter: But you know, we're apart now so it's not that bad. Monopoly can be tricky but we're not completely manic.
How does it feel to be passing the torch to the next generation?
Peter: I am incredibly proud of Pfeiffer's success and I want her to do well, but for me it's about whether she's having fun. What I'm proud of is that she's fantastic at what she does and it's great when she wins races – I want to help her if I possibly can to win more. And her brother Etienne, who's now a policeman, is her biggest fan and he's so proud of her too.
The fact that she's finding enjoyment in it is what matters. I love the sport and how you can win and how you can be better. As well as supporting Action, I also work with blood cancer charity Cure Leukaemia and I have ridden the Tour route with their fundraisers for the past two years. I feel incredibly privileged to have the health and the opportunity to do that and to help people to raise a lot of money. That is cycling giving back in a way I never expected.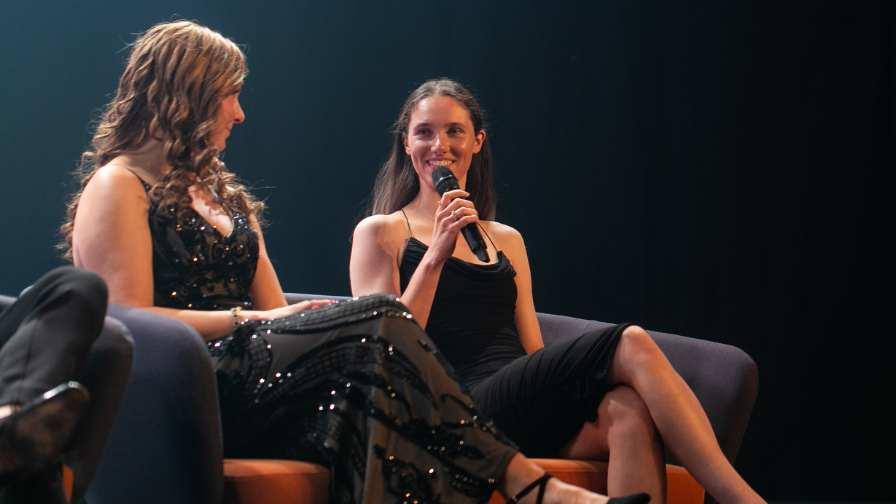 Are you both looking forward to attending the Champions of CycleSport Dinner again this year?
Pfeiffer: Yes, definitely. I've been twice now and the personal stories from the guest speaker each year is always something that takes you aback. It's really special to hear people being so honest and vulnerable.
Peter: I personally love it for the fact that it's supporting science. It's funding scientific and medical research, and I have spent a lot of my working life working in medicine with a lot of surgeons and hospitals so that idea of moving science forward is why I have a very strong personal love of the charity.
I understand enough to know that type of research does actually make a difference, that 10 years down the line there are treatments that didn't exist because of it. The money that is raised is so important, and also the people that you meet are so interesting and there's such a shared love of cycling. It's an honour to be asked along by Pfeiffer; I used to be her chaperone and now I'm her guest!
The Champions of CycleSport Dinner is taking place on Wednesday 22 November, 2023. Find out more about the cycling event of the year: www.action.org.uk/events/social-events/champions-cyclesport.