Pete Wiseman likes a challenge. In 2018 he ran three marathons in three weeks for Action and this year he's running two and a half! Having completed the 'Big Half' in March, he has the Manchester Marathon on 7 April and the Virgin Money London Marathon on 28 April. Oh, and for that race he'll be dressed as Action's mascot Paddington Bear™. We caught up with Pete to find out what motivates him to keep on running...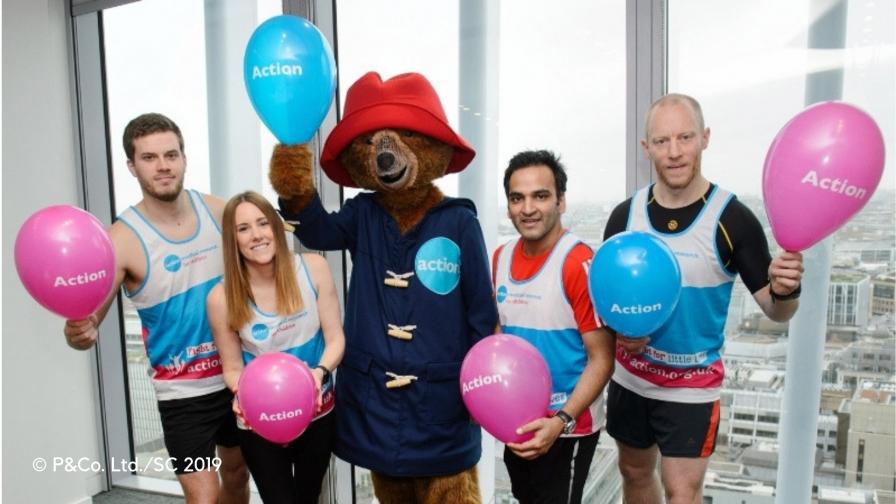 First of all Pete, how is training going?
The training is going OK. So far I've completed a 15-mile cross country race, a 20 mile training run with some mates and recently I completed the 'Big Half' London Marathon dressed as Paddington. Before the London Marathon I'll be running the Manchester Marathon – without the suit – which should give me a good indication of how I'm getting on!
Last year you ran three marathons in three weeks; this year you're running in a heavy Paddington suit…Why do you keep challenging yourself for Action?
My wife Louise runs weekly classes for 0-13 month olds and through those we have become more exposed to families that need the support this type of charity can offer. As a father, the stories I read on the Action site are truly heart breaking but the resolve of the families is so inspiring. 
What are you most looking forward to about 28 April?
Apart from the finish line(!) I will have to say the crowds are amazing for anyone lucky enough to take part in the London Marathon. The support I had dressed in the Paddington outfit during the 'Big Half' was overwhelming and I hope for more of the same in the big race… I'm going to really need it.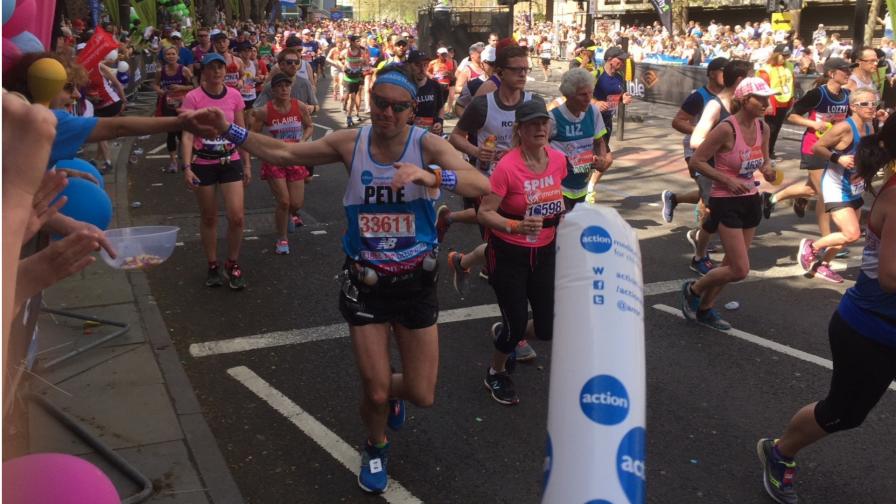 What are you least looking forward to?!
Ha, well as much as I love Paddington, the costume's head is quite heavy and very, very hot to run in. A typical overcast grey day in London would be most welcomed as I ran the race in record high temperatures last year.
Is there any one thing you're having to sacrifice (e.g. food/drink) that you're looking forward to enjoying again?
If I'm honest, I originally wanted to run in the Paddington costume so that I could just enjoy the experience of the crowd and not worry about setting a personal best. However since experiencing the 'Big Half' I have realised how much of a challenge it will be, despite the fact I'll be running slower than normal. Therefore my training needs to be stepped up, my diet improved and beers will need to make way for tonic water for the next month.
How much are you hoping to raise?
My current target is £2,222 but I've managed to raise close to £10k over the last couple of years so fingers crossed I can smash that target.
Not everyone can run a marathon, but why would you encourage other people to raise funds for Action?
It's an amazing charity that gives you a real sense of purpose for what you are training for or trying to achieve. I've had friends walk up mountains for charity, swim, walk the London Marathon at night and I even have a friend who is completing a 24 hour snooker play challenge. You don't have to run, but just find a challenge that suits and interests you. Often the training for these challenges is a lot harder than the actual challenge itself and Action will give you the motivation to get the job done.