During Ride – No Bake Energy Bites
How to fuel for a long ride? Nutrition and how you fuel can be the difference between a great ride and suffering halfway.
It's important to remember that the fuelling can be split into Pre-Ride, Post-Ride and During Ride, and is not a one size fits all so it's important to find what works best for you.
Over a series of blogs we will be giving you different recipe ideas to help on your journey towards your Action Medical Research RIDE.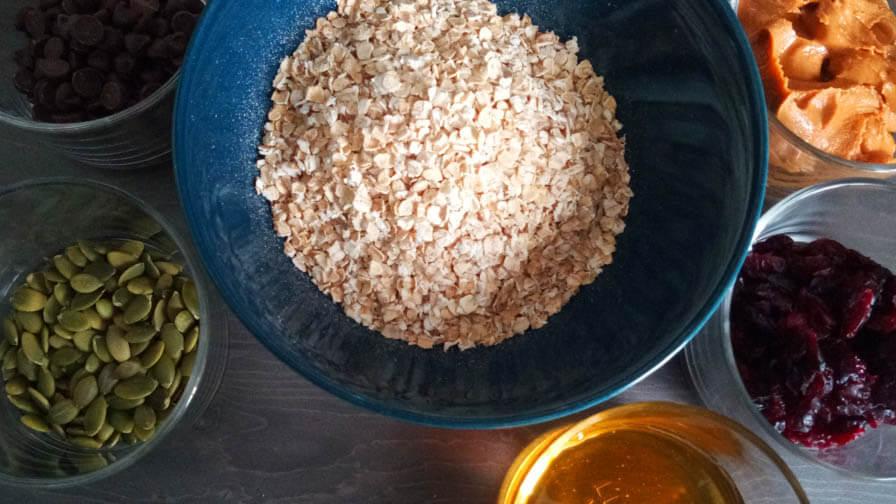 Ingredients
120g Oats
120g Peanut butter
110g Honey
50g Dark chocolate chips
50g Cranberries
25g Pumpkin seeds
Splash of Vanilla extract
 
Directions
Mix all the ingredients together in a bowl.

If the mixture is too dry add more peanut butter, or if too wet add more oats. Then place in the fridge for 30 minutes to chill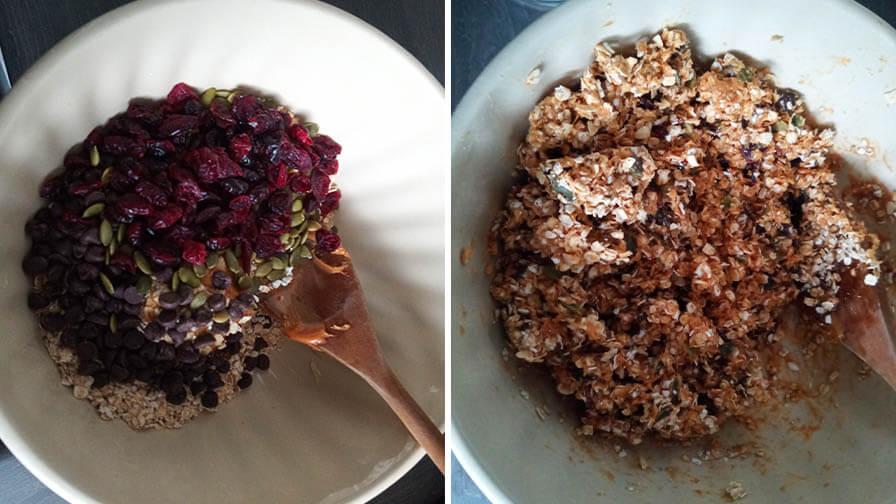 Once out the fridge roll into individual balls, depending on the size you choose this will make 10 – 15 bites.

Enjoy! These can be kept in an airtight container in the fridge for 1 week or wrapped up and placed in your pocket for a mid-ride treat
Feel free to experiment – these will work with different 'mix ins' so switch out the cranberries, chocolate and seeds for your favourite dried fruit and seeds.