breadcrumb navigation:
Home

/

current page Blog
You are here:
London 2 Paris UK Ride 2021
Published on
Updated: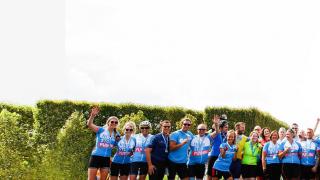 London 2 Paris UK Ride 2021
This July we would have seen a group of Action cyclists head to Paris for our annual London to Paris Ride. Due to the restrictions, we couldn't go but we are busy planning for a bigger and better trip in 2022.
However, team Seineo Hero – consisting of Neil, Rhys and Dean, who were due to ride to Paris with Action still chose to challenge themselves by riding from London to St Ives instead.
We caught up with Neil as they were preparing to ride!
How did you get into cycling?
I am not a cyclist. I am just a guy who has a bike! I learned to ride as a child but moved to London at 18. The city always had public transport and so I never had a bike. Lockdown restricted our movements and so I sought out a bike. Just something to take on a ride along the Thames or up a hill to see a new view or just to breath new air. 
I caught the bug! Kept going further and longer on rides. I also started signing up to rides with the goal to give my brain and soul a target, something to focus on. Plus, it and was exercise, I can't run for a bus, let alone a couch to 5k, so cycling suited me.
I was hooked. It was meditation, it lifted my soul. I just kept going.
Which bike will you be using for the ride?
A Viking Giro D'Italia Road Racer. It is not much but I have clocked some miles on her in the last year and it's completely out of its depth (as am I) for a ride like this. It has got five gears, normal pedals and a light frame. It's quick but it is a city runner really. Saying that, I have taken it from London to Brighton three times in 12 months and it made it up Ditchling Beacon three times.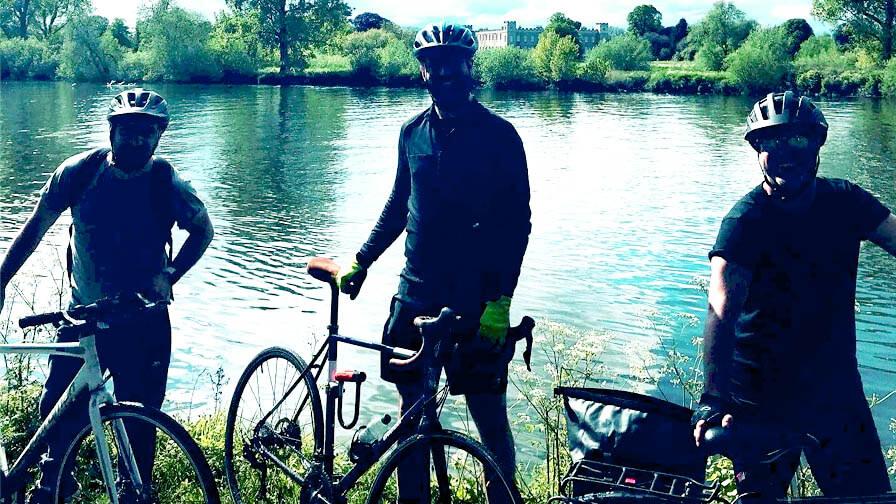 What route will you be riding?
London to St Ives
Day 1 – London to Southampton linking National Cycling Routes (NCR) 223 (through Woking), 22 (through Farnham), 224 (Through Winchester) and 23 (to Southampton).
Day 2 – Southampton to Lyme Regis on NCR 2. 
Day 3 – Lymes Regis to Callington on NCR 2 and 272 around the south of Dartmoor to Callington. 
Day 4 – Callington to St Ives on NCR 3.
What made you choose this route?
I've never been to St Ives and I've lived in the UK for 17 years. It's always been one of those places that has attracted me because the light is supposed to be magical.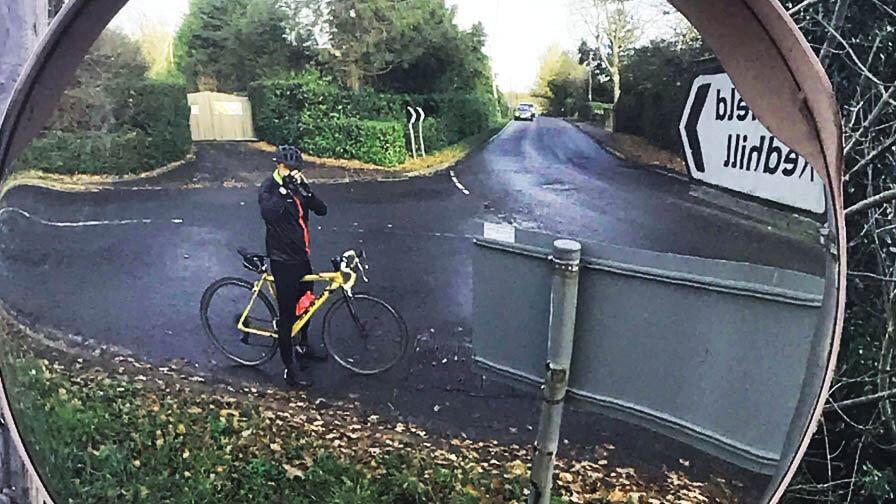 Which part of the route are you looking forward to most?
Last leg – Callington to St Ives. I think it's going to quite emotional arriving at our perceived finish line on the pier. It will just be that feeling of having achieved something that I never thought I could do 16 months ago.
That and knowing that for all the people who have supported us in the fundraiser either by donating, emotional support or shared posts to raise awareness (or honestly had no interest in us talking about cycling but listened to us out of politeness). The emotions will flow.
It's not quite like finishing under the Eiffel Tower and there won't be a crowd. But we will find a bottle of wine or bubbles from somewhere and we'll raise a glass. Then it will be a hotel, shower and out for dinner in a beautiful part of the world.
Again, I have never done anything like this in my life and if we make it all that way, unsupported on the road and having planned all this ourselves, it's a lot. But life is short.
What's your food of choice before a ride?
Banana, apple or a fruit smoothie. Rice and fish if I'm up early enough, say two hours before setting off.
What would we find in your pockets on a ride?
Iso jellies, pump, portable charger for my phone and my bank card. Tubes and tyre arms in a small saddle bag.
What would you not leave home without?
Positive vibes!
Good Luck!
We would like to wish Neil and Seineo Hero the best of luck on their ride to St Ives. We can't wait to ride to Paris with you all in 2022!