Archived
Please note, this page may contain outdated information or subject matter.
Supported by a prestigious Research Training Fellowship, Dr Apostolos Papandreou is leading a study to help children with a rare, devastating and, sadly, life limiting neurological disease.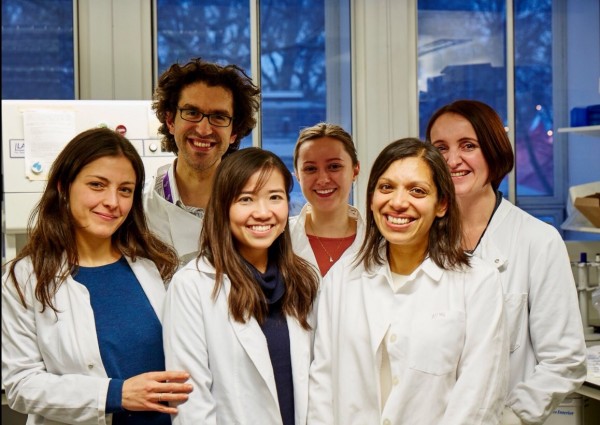 Dr Papandreou (back row, first left) with colleagues at University College London
What inspired you to investigate this particular area?
As a paediatric neurology registrar, I specialise in caring for children with conditions that affect the nervous system, including a disease called BPAN. After a period of developmental delay and, often, epilepsy in early childhood, children with BPAN deteriorate significantly over time, developing abnormal muscle tone, features resembling Parkinson's disease and symptoms of dementia. Unfortunately, it is a progressive, life-limiting disorder and there are currently no drugs that can improve or cure BPAN.
I can only begin to imagine what families feel when faced with such a diagnosis. The parents I've met understandably feel devastated at the prospect of their children having a progressive disorder; however, they're also really keen to explore new avenues and participate in research projects, hoping to thus find answers for their loved ones and for others, which I find truly inspiring.
I am investigating the ways in which brain cells of children with BPAN malfunction and looking for drugs that help correct the cells' behaviour. My longer term goal is to set up clinical trials of possible new treatments, in the hope of alleviating children's disability and improving their lives.

What does a typical day look like for you… or is every day different?
A typical day is hectic but very enjoyable overall; at the moment it's a mixture of clinical contact and laboratory work but I anticipate I'll be spending the vast majority of my time in the lab, working on my project, over the next three years or so! I've been blessed with being able to work on my area of absolute interest, but also with amazing colleagues that I consider friends, too. Hence, I have a smile setting off to work every day (well, ok, most days!).

Who's your research hero, and why?
My research heroes are my friends and colleagues in the lab, extremely intelligent people who strive to understand neurometabolic disease in a molecular basis and deliver new treatments for patients, who work from morning until night every day of the week and sacrifice so much for their work. They are truly inspirational and I cannot single anyone out.
 
What does it mean to you to receive a Research Training Fellowship from Action Medical Research?
It literally means the world to me to be able to work on something that I am truly passionate about; I cannot feel anything but gratitude towards Action for granting me this opportunity. Equally, this award has further fuelled my drive and passion to succeed in my project and deliver something meaningful for our patients and the charity's interests.
 
As a charity, Action began in 1952 with our founder's quest to find a cure for polio. What led you to a career in medical research?
I remember myself in medical school being unsatisfied by the lack of knowledge we currently hold on several disorders, especially those affecting brain function. Later on, during my paediatric training and paediatric neurology subspecialty, I met several children with devastating neurological disorders and significant disability, for whom we could  offer very little, and I remember how sad and frustrated this made me feel, but also how determined to search for answers and new treatments for them.
 
Action's loyal and lovable mascot Paddington Bear™ is very fond of marmalade sandwiches. What's your favourite snack?
It would have to be home-made popcorn! Surprisingly easy to make, so tasty, and relatively healthy as, by making it from scratch, one can control the amount of salt that goes in and so on. By the way it has to be salted; I was never really a fan of sweet popcorn…
 
Tell us something that will surprise us…
I am a big fan of animated movies! One of my favourites is How to Train Your Dragon, which talks about diversity in a very clever way, which is also easy to understand by all age groups. Here in the UK, we are blessed by our society's diversity and overall stance towards different cultures and states, including disability. This enables us all to join forces and, though initiatives like charity work, fight together towards improving the quality of our lives, and the lives of the ones around us.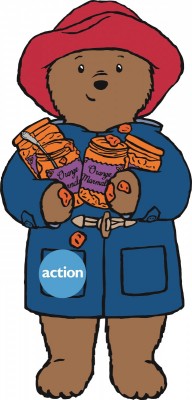 Dr Papandreou's Research Training Fellowship is co-funded by Action Medical Research and the British Paediatric Neurology Association.