Our amazing Champions of CycleSport ambassador Dan Martin retired from professional cycling this month at the age of 35 on the back of a storming season for Israel Start-up Nation including a stage win in all three of grand tours.

We spoke to the father-of-two about his decision to leave the sport and his plans for the future – including supporting wife Jess to now achieve her distance running goals!
Tell us how you feel about retiring…
I just felt like I was falling out of the love with the sport, and I wanted to stop before I actually did fall out of love with it and started to hate life. I feel very fortunate because I have something else other than cycling to turn to, so I have an escape road. I think a lot of athletes do continue riding because of the fear of retirement and what's next.
I think the sport has changed, it has become more and more extreme, and I want to have more time at home to do what I want to do. It has been a long time coming. I have never gone to the extremes that others do of spending weeks away on training camps because I enjoy being at home doing my own thing. But now the sport has got to the place where you have to go to those extreme levels to compete.
I came to the realisation this year that to remain competitive was not sustainable for me anymore; mentally I was just fatigued. People think 'if you can still win races, why are you stopping?' but you don't see what goes into that, the sacrifice – not just on my part but on my family's part. You are missing out on so much. With cycling you have to be so one-track-minded – I got four weeks off a year so you have to cram all you want to do into those four weeks then you're back to commitment again. You miss birthdays, you miss everything. And yes, it's great but for me, I had just grown tired of missing out.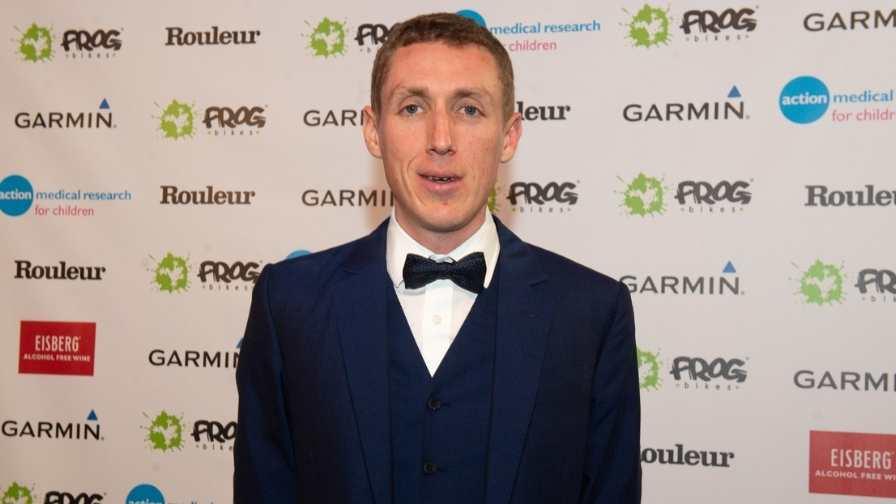 What made your mind up to retire?
I just want to diversify my life a bit. Before the Giro this year, you fall into this pattern of 'bike, sofa, bed, repeat'. I realised I didn't leave the house for weeks if I wasn't wearing lycra and when you have got three-year-olds that want to go to the park, it's tough… but it's just what you have to do. It's not a sustainable lifestyle.
And I was concerned about the risks involved, having really young children. This year there was an increasing number of really bad crashes, so it's not nice to see guys hurt. One of the things that planted a seed in my head was when I had a crash last year and fractured my sacrum, I went over the handlebars and landed on my back and it numbed my feet for a few seconds. It was that moment that made me think that for me personally it's not worth it anymore.
Do you feel it's more socially acceptable to put your own wellbeing first now?
You see a lot more emotion being shown at the finishes of bike races, but I think that also reflects the pressure that is in the sport. And I think that is increasing all the time, the pressure to compete and the fact that if you have one bad race you are suddenly under pressure and don't know what's going on.
It just feels like a big weight is lifted now. I have had to fill in the athlete Whereabouts [for drug testing] for 17 years and I suddenly don't have to tell anyone if I am going to go somewhere. I've had to check every cream I put on the girls in case it had any banned substance in it, or I've had anti-doping arrive at the end of our first family dinner out in two years and my two girls had to watch Daddy go away and get tested. Cycling has been very good to me, but it is invasive on a healthy lifestyle.
What now? Tell us more about Rubix Ventures...
Rubix is an investment and advisory company with an operational approach bringing assistance in the form of executive expertise and athlete endorsement to supplement our financial investment. One of the reasons we wanted to create this venture was partly because as a professional athlete, you are approached by so many people to invest in their companies. The intentions are always good, but I have heard of a lot of people who get attracted by these pie-in-the-sky figures and then suddenly a few months later the company has gone bankrupt, and the money has gone.
I have made investments, but I have always had somebody like my partners in the business – who are good friends of mine – to send options to and ask if they are worth investing in, and some athletes don't have that. It would go round that I had been investing in something and my colleagues in the peloton would ask how to get involved because we don't have time to do the due diligence.
Also, it is about connecting professional athletes with the companies to help with marketing purposes, then my partners can help with the structure of the business or whatever is needed to improve that side of it as well.
It is about preparing athletes post-career, to have a bit of insight into the business world. We have so many different skills and experiences that we can bring, like motivation and how to work in a team environment.
It's a massive learning curve for me personally and I don't know where I'll end up within the company: at the moment I am athlete liaison, connecting the companies and the athletes.
I may just want to stay at home and be a stay-at-home father. Jess has just started training – that was always our plan, we went to Rio together and then she retired after the World Championships in London. She watched Tokyo and got the bug again, then started training in the summer so she is planning on competing again. It is obviously harder after pregnancy and childbirth but we're hoping she can go all the way to Paris. The roles are reversed now!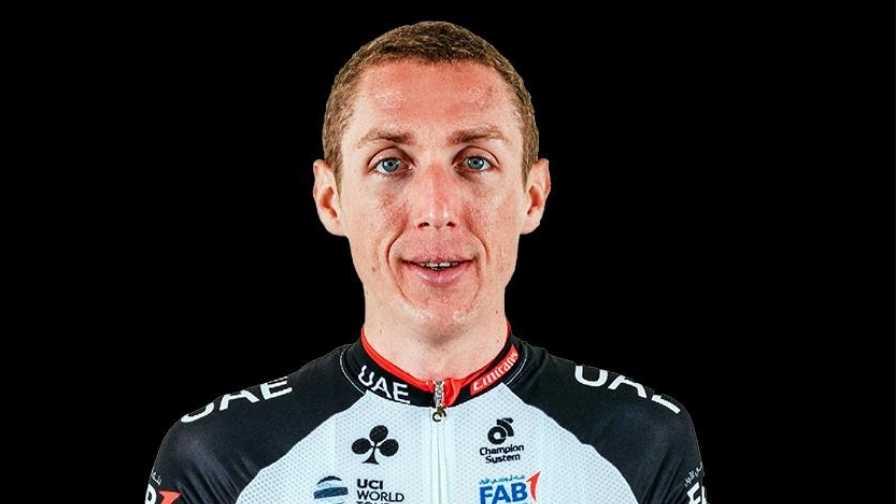 You've been a long-time supporter of Action – why is that?
I was born five-and-a-half weeks premature, so I spent my first weeks in an incubator. Anything with kids is important but that in particular relates to me massively: the fact that the research is done behind premature births.  
As a father, it always touches me a bit more when you hear about the projects that Action is involved in. It is rare to have the opportunity to help support the work that Action does so it is great to be able to do it.
Are you looking forward to our Champs Dinner?
It is always a great night and a highlight of the social calendar. It's good to be a part of raising so much money for such good causes, it's an opportunity to be involved and that's why I am determined to make an effort.