Sally Gunnell OBE is a sporting legend. The only woman to hold the World, Olympic, European, and Commonwealth Gold Medals at the same time, she is a household name. Now living in Sussex (not far from Action HQ), the former Olympian continues to keep fit and promote health and wellbeing. Having ridden 'Davina's Big Sussex Bike Ride' and attained our 'Champions of Cyclesport Dinner' we sat down with Sally to find out about her own childhood, her proudest accomplishments and why she chooses to support Action.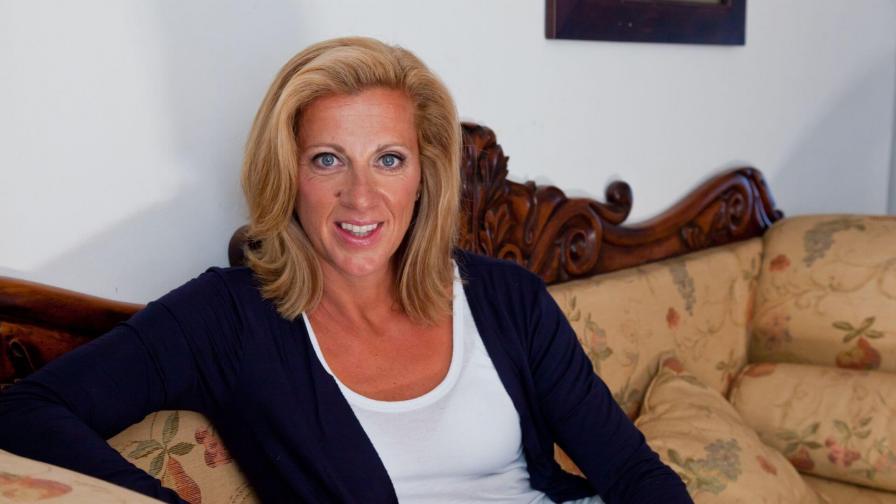 We all know you from watching you compete on the telly. Growing up, was sport a big part of your life?
I suppose it was just something I was good at right from school… I was in every sports team. But it wasn't like my parents did sport. I grew up on a farm and led a very outdoorsy, active life. A friend of mine then joined an athletics club and I thought I'd give it a go. That's where it all started really. Through the club I started training three times a week and then I suppose it started to get serious once I'd left school.
You obviously had a lot of natural talent. When did you first realise that competing on the track could be a 'job'?
Well I'd never really given it much thought until it came time to leave school. You've got to start thinking to yourself 'Do I give this athletics a go or do I just give up and get a proper job?'  
I was lucky to have very supportive parents and so when I left school at 17/18, they said 'come on let's have a go, we'll support you.' I did do some part time work like babysitting, working in pubs… and then I got sponsorship from an accountancy firm which allowed me to take a bit of time off and concentrate more on the running. I can't say I knew it was ever going to work out, but I was going to give it a good go anyway!
Are there any particular highlights or fond memories from your athletics career that stand out?
Well, I guess the Olympic Games is the ultimate – that's what you dreamt about as a child. So that is definitely the highlight of my whole career, but I think breaking the World Record  and winning gold at the World Championships in Stuttgart the following year was much more defining as a person for me. Just because I was ill beforehand and it made me realise what a strong character I was and how much mental strength I had. And that's just on the track. Outside the track there's a few things I think I'm proud of: having my boys, raising money for charity and challenging myself in other ways. I think sometimes it's just stepping out from your comfort zone and amazing yourself with what you can actually do on all levels. 
How did you first hear about Action Medical Research?
I got an invite to the 'Champions of Cyclesport Dinner' in 2018. It was a great opportunity to hear personally about Action and the work you guys do. Because you're based locally (for me) in Sussex. And, you know, when you are a Mum and have been lucky to have three healthy boys, you realise that not everyone is so lucky.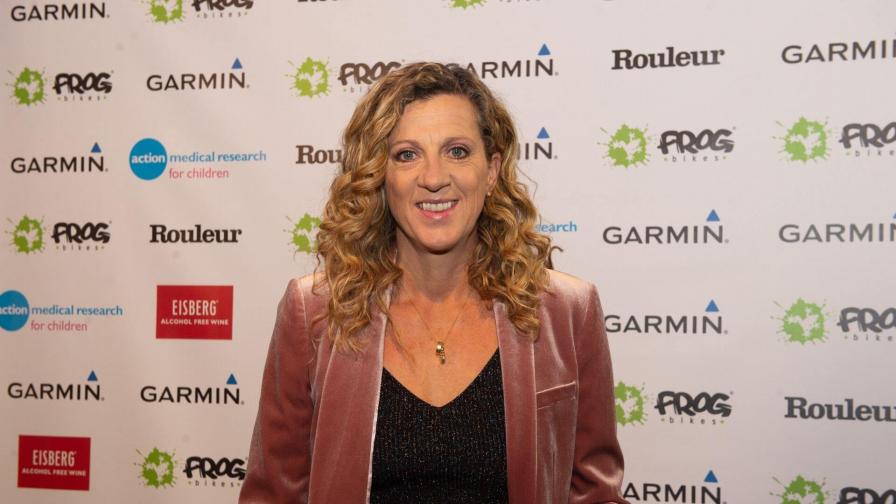 You've also taken part in Davina's Big Sussex Bike Ride. How did you find it?
I thought it was great, it was such a lovely event! I obviously know the area very well so it was good to get out on some local roads. It was just such a lovely and friendly event with so many different, diverse people doing it which was absolutely brilliant! It was good fun and a good challenge at the same time. I'm away this year so sadly I'll miss it, but I would love to do it again.
Speaking of challenges… the running season is almost upon us. You've actually completed the London Marathon. Any tips for anyone thinking of taking on a running event this year?
Ha! Yes, I've done the Great North Run and the London Marathon! I think what I try and do is set myself a challenge each year which allows me to keep that physical activity up. In terms of advice, I'd always say to people if you have a challenge out there, give yourself enough time. Work out what the challenge is. You want something that's going to push you, but don't go straight into a marathon if you're new to running. Set yourself a target and work yourself towards it.
As a mother of three, what does supporting Action mean to you?
I have been so lucky to have three healthy boys (14, 18 and 21) and I know some people are not as lucky. There are so many different illnesses and conditions that can affect little ones and their families and I just think the work that Action does is fantastic. There are so many charities out there and you can't help every single one so I try to choose ones that I feel really passionately about and Action is one of those.