Sue Price is getting ready to complete a lifetime goal. On Sunday 28 April, the 52-year-old from Action's hometown - Horsham, West Sussex - plans to (properly) run her first ever marathon. And by doing so she hopes to raise more than £2,000 to help fund vital research. We caught up with the mother-of-two to find out what's motivated her to run for Action and what she's most looking forward to about the big race.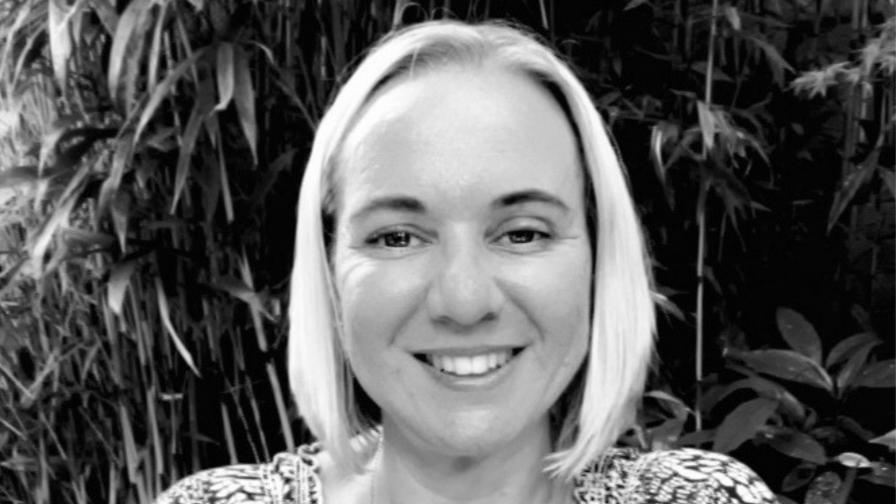 First of all, how is training going?
Not too bad! I am following the London Marathon Intermediate 17 week training plan which means I run 3 to 4 days per week with some cross training in between. Some days are harder than others but I know that I need to stick to the plan. When I need some motivation I listen to a guided run on the Nike Run Club app. It has some great inspirational talks from top athletes.
You work full time (Sue is a Digital and Design Team Leader) and have two grown up children…How are you managing to balance work / home life with training?
I work in Hertfordshire so I spend 5 hours of my day travelling to and from work. This means, unless I get a day working from home, my training starts at around 7.30pm. I try to run with the 'Horsham Joggers' on a Tuesday night but I train mostly by myself.
This is your first full marathon, but have you done any other similar challenges?
Well, this will be the first marathon I have ever trained for and I'm hoping to run it all the way. I say that because last year I ran/walked the Beachy Head Marathon but I hadn't trained for it. It was pure madness really as I was flying out to New York a day later. I could hardly walk!
I have run three half marathons over the last couple of years and more recently I completed the London Big Half for Action.
That's fantastic, thank you. Why did you want to help Action Medical Research?
I have supported various charities over the years but when I entered the 2018 'Big Half' I discovered Action under the charity section of the website. I read about your mission to fund research to help save lives of babies and children and thought what a fantastic cause it was. This is my second year of supporting you guys.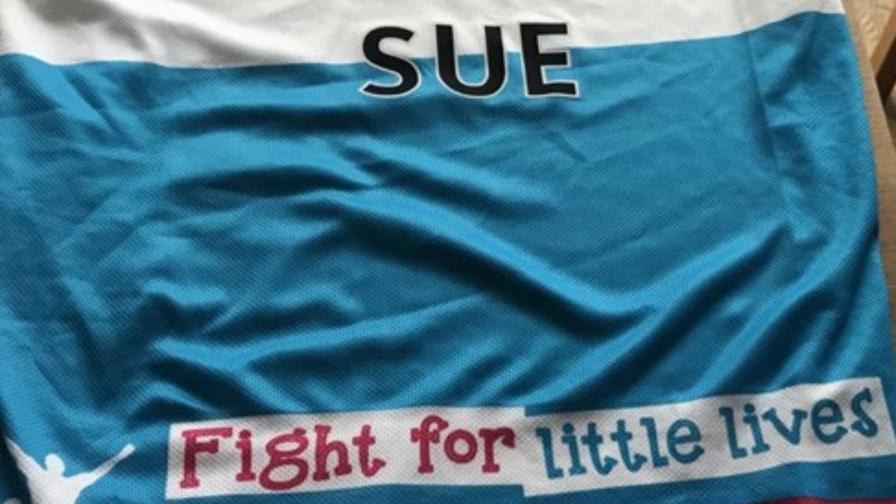 What are you most looking forward to about 28 April?
I am really very excited to be taking part in such a huge event having been a spectator in the past. The atmosphere will be amazing and it will be an achievement I will never forget.
What are you least looking forward to?!
Running the 26.2 miles! Besides that I hope the weather will not be as hot as last year. It is not often I say that but if it is cold and cloudy - even raining - it would suit me :)
Is there any one thing you're having to sacrifice (e.g. food/drink) that you're looking forward to enjoying again?
Yes, strangely enough I am looking forward to not eating carbs. I don't normally eat many foods containing carbs so it has been a struggle for me.
Do you have any training tips or things you've learned that you can share with other people training for a marathon?
I would advise to get yourself a good training plan and stick to it as much as you can. Don't underestimate the importance of cross training as it will definitely help prevent injuries. Be conscious of what you eat and drink, as good nutrition and hydration is so important.
Not everyone can run a marathon, but why would you encourage other people to raise funds for Action?
I would encourage others to raise funds for Action because it doesn't matter how you raise the money; there are plenty of activities you can participate in. It doesn't even matter how much or little you raise as every bit helps.
If collectively we can all help to fund one more research project that is something we can all be proud of … making a difference to young children, giving them the best start in life.