Archived
Please note, this page may contain outdated information or subject matter.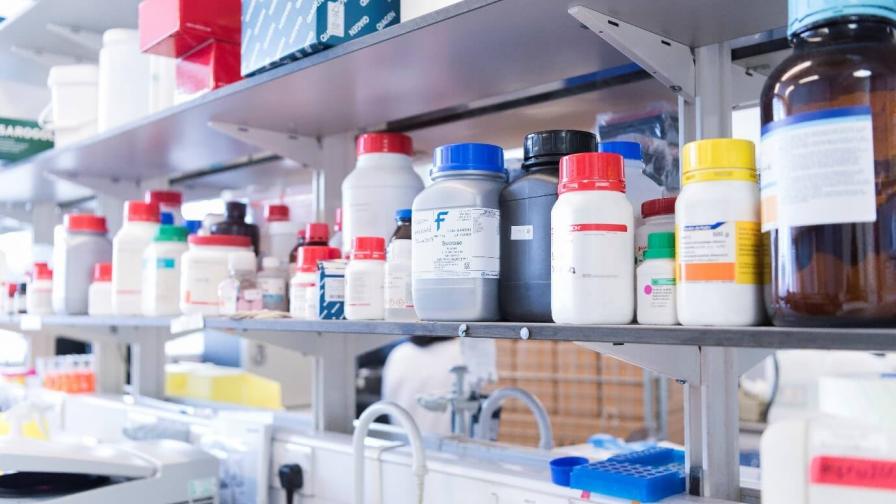 Children's charity Action Medical Research and British life science medical research charity LifeArc are pleased to announce new investment of up to £1 million through joint funding of translational research projects from across the UK focused on children's rare diseases.
Thousands of families across the UK are coping with the challenge of caring for children with rare and devastating diseases for which there are no cures.
This joint funding will be used to support projects that have moved beyond the basic understanding of disease mechanism into the development of an intervention (therapeutic, diagnostic or device) that will benefit children with rare diseases.
The charities are already jointly funding two new projects awarded in 2019 at a total of £499,457 to help children living with rare diseases. One aims to improve gene therapy for Hunter syndrome, a progressive disease that affects many different parts of the body. In its most severe form, this devastating disease causes profound disability and affected children are unlikely to survive beyond their teenage years. The other is exploring a new targeted drug combination, which could improve the outlook for young patients with a rare form of acute leukaemia.
Hunter syndrome: improving gene therapy for this rare and devastating disease
Led by Professor Brian Bigger at the Division of Cell Matrix Biology and Regenerative Medicine, The University of Manchester
Childhood leukaemia: investigating a new drug treatment
Led by Dr Owen Williams at the Developmental Biology and Cancer Programme, UCL Great Ormond Street Institute of Child Health
The charities are pleased to announce that the next round of joint funding to support further projects in this area is now open. Applicants are invited to submit their outline applications by 3 March 2020 and will need to meet the guidelines on the Action Medical Research website. Projects of up to three years duration and costing £250,000 maximum will be considered. Final outcomes to applications made in this round will be announced in December 2020.
                                                                  ENDS
Notes to Editors
For more information on Action Medical Research: 
Kate Lee, Research Communications Officer
T: 01403 327445
E: klee@action.org.uk
W: action.org.uk
Follow us on Twitter at @actionmedres and @amr_events  
Like our Facebook page at facebook.com/actionmedres
Follow us on Instagram at @actionmedres and @actionevents
Action Medical Research is a leading UK-wide charity saving and changing children's lives through medical research. For more than 65 years we've helped pioneer ways to prevent disease and develop treatments benefiting millions of people. Our research has helped to beat polio in the UK, develop ultrasound in pregnancy, fight meningitis and prevent stillbirths. But we urgently need to develop more new treatments and cures for sick babies and children and we can't do it without you.
Join our fight for little lives today.
Charity reg. nos 208701 and SC039284
For more information on LifeArc:
Surinder Maan, Communications Manager
E: surinder.maan@lifearc.org
T: +44 (0)20 7391 2754
LifeArc is a self-funded medical research charity. Our mission is to advance translation of early science into health care treatments or diagnostics that can be taken through to full development and made available to patients. We have been doing this for more than 25 years and our work has resulted in a diagnostic for antibiotic resistance and four licensed medicines. Our success allows us to explore new approaches to stimulate and fund translation.