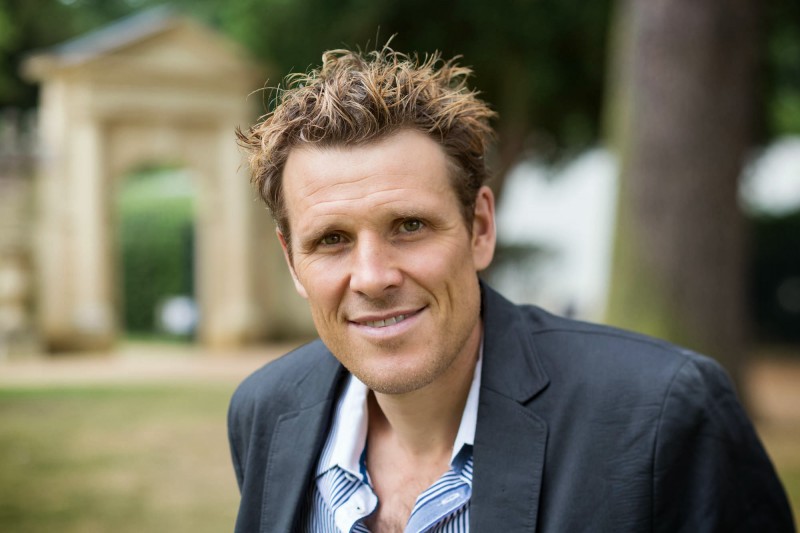 Former rowing world champion and double Olympic gold medallist James Cracknell OBE will lead a glittering line-up of sporting stars at Action Medical Research's Champions of CycleSport Dinner later this year.
The inspiring athlete and adventurer will be guest of honour at the highlight of the cycling social calendar in aid of the UK-wide children's charity on Thursday, 24 November 2016.
Joining him on the red carpet at Battersea Evolution will be 2012 Olympic champion Dani King MBE, who'll be concentrating on road racing at Rio 2016, as well as Paralympian Jody Cundy MBE and Movistar's Alex Dowsett.
Scottish former professional road racing cyclist David Millar, Sir Dave Brailsford CBE and Roger Hammond, Team Manager at Madison Genesis, will also be on the guest list at the seventh annual Champions of CycleSport Dinner, supported by Maserati and Garmin.
Peter Denton, Region Manager of Maserati North Europe, says: "The Action Medical Research Champions of CycleSport Dinner is a great opportunity to help raise money for such a worthy cause. Through the Maserati brands' involvement in cycling we have been able to see first-hand how Action have continued to develop the event into an evening that everyone interested in cycling and supporting such a great charity should want to attend. We are delighted to be able to offer our support to make this another special evening."
Dawn Ramsay, General Manager of Garmin UK, says: "Garmin is delighted to be working with Action Medical Research to support the Champions of CycleSport Dinner for another year. It's wonderful to have the support of such accomplished sportspeople to help raise vital funds for such a worthwhile cause, whilst simultaneously championing the fantastic sport of cycling. We're looking forward to seeing what this year's event has in store."
The high-profile Champions of CycleSport Dinner, which is also sponsored by BDOVELO, reflects Action Medical Research's passion for all things cycling and guests can mingle with some of the world's greatest cyclists while helping sick and vulnerable babies and children.
Chris Grove, partner at BDO LLP, said "BDOVELO is delighted to be able to support Action Medical Research and the excellent work they do, by sponsoring this tremendous event for a third year."
The charity, which organises a series of high-profile rides throughout the year, helps to save and change children's lives through medical research. Together with its supporters, Action Medical Research has played a significant role in many medical breakthroughs for more than 60 years, from the development of the first UK polio vaccines to the use of ultrasound in pregnancy.
In addition to premature birth, it is currently funding research into meningitis, Down syndrome and epilepsy, as well as some rare and distressing conditions that severely affect children.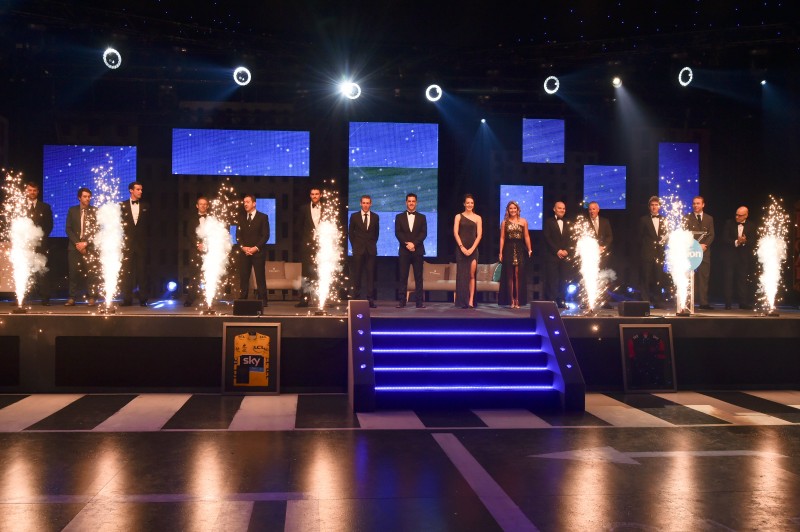 Last year's sold-out event raised almost £250,000 with unmissable auction prizes including a trip for two to Mallorca with Team Sky on their training camp in January and the chance to spend a day in the Madison Genesis team car with manager Roger Hammond at the 2016 Tour of Britain. Chris Froome's signed yellow jersey and a six-week bespoke training plan from Rowe & King were also on offer to the highest bidders, while a Paul Oz painting of Geraint Thomas – signed by the man himself on the night – sold for £4,000.
Tables for the 2016 event for 10 people are available in Bronze, Silver or Gold class – the coveted Gold standard has the best view in the house and your very own cycling legend guaranteed at your table. For more information and to get your hands on the cycling industry's hottest tickets, please visit action.org.uk/champions-cyclesport
- ENDS –
For high-res images of James Cracknell, please click on the links below:
For high-res images of the 2015 event, please click on the links below (credit Phil O'Connor) –
NOTES TO EDITORS:
About Maserati:
Officine Alfieri Maserati was founded on 1 December, 1914 in Bologna, Italy. Since then, Maserati has played a consistently important role in the history of sports car culture and its development. Every Maserati is like a work of art, its perfection expressing the marque's proud history. Celebrating over 100 years of unmistakable styling and technological innovation, Maserati is a company in rapid expansion. With presence in 65 markets worldwide, its role is clearly confirmed as an international ambassador of Italian excellence. This excellence is conveyed every day with passion through products of outstanding performance seen in the GranTurismo, GranCabrio, Ghibli, Quattroporte and the new Levante SUV.
For more information on Maserati, visit maserati.co.uk
About Garmin International Inc:
Garmin International Inc. is a subsidiary of Garmin Ltd. (Nasdaq: GRMN), the global leader in satellite navigation. Since 1989, this group of companies has designed, manufactured, marketed and sold navigation, communication and information devices and applications – most of which are enabled by GPS technology. Garmin's products serve automotive, mobile, wireless, outdoor recreation, marine, aviation, and OEM applications. A component of the S&P 500 index, Garmin Ltd. is incorporated in Switzerland, and its principal subsidiaries are located in the United States, Taiwan and the United Kingdom. Garmin is a registered trademark of Garmin Ltd. or its subsidiaries.  All other brands, product names, company names, trademarks and service marks are the properties of their respective owners. All rights reserved.
About BDOVELO:
BDOVELO is a club that provides a forum for senior business executives to meet whilst sharing their passion for cycling. The sport is becoming ever more popular with this group of people but there are very few opportunities to network with each other at cycling based events. BDOVELO aims to fill this gap by organising regular rides and non-ride events with a cycling theme where executives can get together to share experiences and do business. For more information on BDOVELO visit www.bdovelo.cc
For more information on Action Medical Research, please contact Ellie Evans, Fundraising Communications Officer, on:
T 01403 327480
Follow us on Twitter at @actionmedres and @amr_events  
Like our Facebook page at facebook.com/actionmedres
Follow us at pinterest/actionmedres
Action Medical Research is a leading UK-wide charity saving and changing children's lives through medical research. For more than 60 years we've helped pioneer ways to prevent disease and develop treatments benefiting millions of people. Our research has helped to beat polio in the UK, develop ultrasound, fight meningitis and prevent stillbirths. But we urgently need to develop more new treatments and cures for sick babies and children and we can't do it without you.
Join our fight for little lives today.
Charity reg. nos 208701 and SC039284.