The Rotary Club of Horsham has chosen local children's charity Action Medical Research as its Charity of the Year 2020 to 2021, with incoming Horsham Rotary President Caroline Gould calling it a 'natural choice'.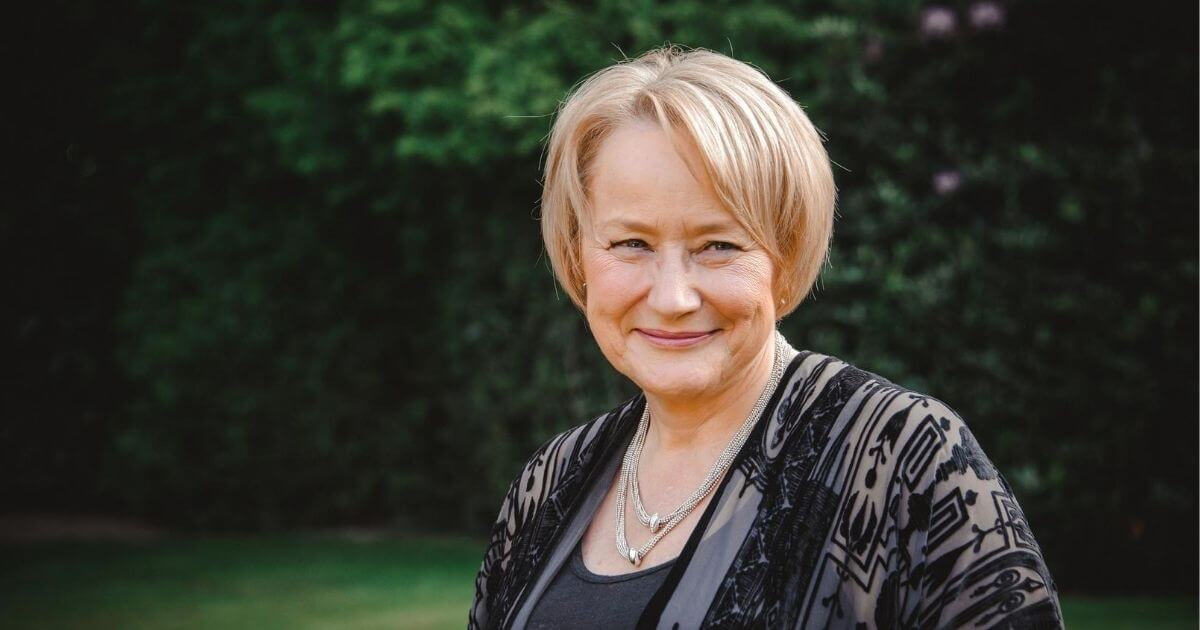 "It was important to me to pick a Horsham-based charity," said Ms Gould (pictured above). "Staff from Action have enthusiastically supported and taken part in Horsham Rotary events such as our annual pancake race in the Carfax. But our organisations connect on many other levels as well." 
For example, Rotary's global charitable mission is to eradicate polio which has seen a 99 per cent reduction in cases over the last 30 years. Action was founded in 1952 with the aim of protecting children from polio. 

Ms Gould, who has a long background in clinical research management, also has family connections to Action Medical Research. Her father, David Gould, was chairman of the charity's local fundraising group in the 1980s. 
Under normal times, Horsham Rotary members would collect donations for their Charity of the Year during their community events but, with due to effects from the pandemic, things will be a little different this year.  
Nonetheless, Ms Gould has high hopes for the partnership "My vision is that Horsham Rotary will be able to help Action in a number of practical ways, from marshalling at events to marketing," she said. 
Action Medical Research Community Fundraiser Ruth Dean said: "We are delighted to have the support of Horsham Rotary as their locally-based Charity of the Year. We share a deep commitment to child health, and we are looking forward to working closely together from this summer through to July 2021." 
There are other links between Rotary and Action Medical Research. Current Horsham Rotary member and former President Andrew Farquhar worked with Action's founder Duncan Guthrie and was Finance Director at the charity from 1972 to 1994.  
Today, the charity is the leading UK charity funding vital research to help defeat the diseases that devastate the lives of sick and disabled babies, children and young people. 
ENDS 
Notes for editors 
Action Medical Research was founded in 1952 by Duncan Guthrie, who was determined to defeat polio. The charity remains committed to child health and has launched an appeal to fund research to find out more about how coronavirus affects children: https://action.org.uk/appeals/covid-19-childrens-research-appeal 

Images of the polio related work of Action Medical Research from 1959 can be downloaded here: 
https://www.dropbox.com/sh/c8yd7jwxvecd8bl/AABANkS9W7-fWBE3Ovq9TYdOa?dl=0 
Images of Caroline Gould can be downloaded here:  
https://www.dropbox.com/sh/sn9l78ixrqi5ftq/AACd5DLlk6ESTrjPAqtE8IDaa?dl=0 
Horsham Rotary welcomes new members – call 0845 299 6606 
Action Medical Research 
Please contact Dr Kate Lee, Research Communications Officer (Tues, Weds and Thurs till 3pm) 
T: 01403 327445 
Follow us on Twitter at @actionmedres and @amr_events   
Like our Facebook page at facebook.com/actionmedres 
Follow us at pinterest/actionmedres 
Action Medical Research is the leading UK-wide charity saving and changing children's lives through medical research. For more than 65 years we've helped pioneer ways to prevent disease and develop treatments benefiting millions of people. Our research has helped to beat polio in the UK, develop ultrasound in pregnancy, fight meningitis and prevent stillbirths. But we urgently need to develop more new treatments and cures for sick babies and children and we can't do it without you. 
Join our fight for little lives today. 
Charity reg. nos 208701 and SC039284. 

Rotary International is the world's largest volunteer service organisation with over 1.2 million members worldwide. The Rotary Club of Horsham, established in 1923, supports the local and wider community through a number of ongoing initiatives and events. Members and volunteers are welcome.  www.horshamrotary.org.uk