The study will compare immunotherapy using boiled peanut to conventional treatments with roasted peanut flour in desensitising children with peanut allergy.
A new study, the first of its kind, is comparing whether oral immunotherapy (OIT) using hypoallergenic, boiled peanut is as effective at treating peanut allergy compared to more conventional approaches which use roasted peanut flour. The BOPI-2 study, at Imperial College London, has been funded by the charity Action Medical Research and the Medical Research Council. The treatment uses OIT, a process that involves the gradual introduction of very small, but increasing amounts of a food allergen to induce desensitisation in peanut-allergic children and young people. The aim is to re-train the body so that it does not react to peanut, allowing people with peanut allergy to lead more normal lives. While desensitisation is not a cure, evidence suggests that it could reduce the risk of severe allergic reactions in the future.
Peanut allergy affects at least one in 50 children in the UK.1 It is the commonest cause of anaphylaxis, a potentially life-threatening allergic reaction, in young people in the UK. Affected individuals are advised to avoid foods containing peanut, but this can be difficult in practice and accidental reactions are common – occurring in 7-14% of peanut-allergic people each year.2 While fatal reactions are fortunately rare, hospital admissions for food-related anaphylaxis have increased by 5.7% per annum since 1998, with the largest increase seen in children.3 The fear of having a severe accidental reaction has a major impact on the quality of life of patients and those caring for them, and led to the recent approval of a product based on roasted peanut flour for the treatment of peanut-allergic children in the UK.1 However, this treatment in only effective in up to 60% of children, and most will experience allergic reactions while on treatment.1 Initial data indicates that immunotherapy with boiled peanut may be cheaper, as effective, and with a more favourable safety profile.
Dr Sharanya Nagendran, Research Fellow at Imperial College London comments:
"It is really hard for families and caregivers to make sure that a child with peanut allergy avoids eating peanut, and accidental reactions are common. The BOPI-2 study is the first to directly compare conventional oral immunotherapy to hypoallergenic boiled peanut, allowing treated children to lead more normal lives without fear of a severe reaction."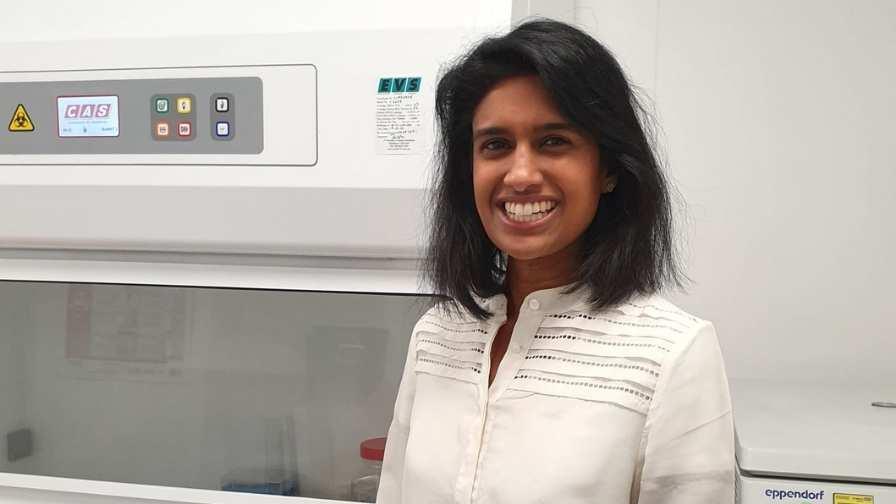 More than one hundred young people aged between the age of six and 18 will participate in the study. During the study, the researchers will look for changes in the immune response during and after treatment, which they hope will lead to new ways to predict who is most likely to benefit from oral immunotherapy.
Sarah Moss, Communications Director, Action Medical Research comments:
"We are committed to funding treatments that improve the health and lives of children. As a research charity focusing on children, we understand the importance of ongoing research to find new treatments for people, including children who live with potentially life threatening peanut allergies."
-Ends-
For more information on Action Medical Research, please contact Grace Wardley, Communications and Engagement Officer:
T: 07725 090008
Follow us on Twitter at @actionmedres and @amr_events  
Like our Facebook page at facebook.com/actionmedres
Follow us on Instagram at @actionmedres and @actionevents 
Action Medical Research is the leading UK-wide charity saving and changing children's lives through medical research. For 70 years we've helped pioneer ways to prevent disease and develop treatments benefiting millions of people. Our research has helped to beat polio in the UK, develop ultrasound in pregnancy, fight meningitis and prevent stillbirths. But we urgently need to develop more new treatments and cures for sick babies and children and we can't do it without you.
Join our fight for little lives today.
Charity reg. nos 208701 and SC039284
About Imperial College London 
Imperial College London is one of the world's leading universities. The College's 20,000 students and 8,000 staff are working to solve the biggest challenges in science, medicine, engineering and business.  
Imperial is University of the Year 2022 in the Times and Sunday Times Good University Guide. It is the world's fifth most international university, according to Times Higher Education, with academic ties to more than 150 countries. Reuters named the College as the UK's most innovative university because of its exceptional entrepreneurial culture and ties to industry.   
Imperial staff, students and alumni are working round-the-clock to combat COVID-19. Imperial is at the forefront of coronavirus epidemiology, virology, vaccine development and diagnostics. 
For more information: www.imperial.ac.uk.
References
National Institute for Health and Care Excellence. Palforzia for treating peanut allergy in children and young people. 2 Feb 2022. www.nice.org.uk/guidance/ta769

Lieberman et al. The global burden of illness of peanut allergy: A comprehensive literature review. Allergy. 2021;76:1367–1384. https://doi.org/10.1111/all.14666

Baseggio Conrado et al. Food anaphylaxis in the United Kingdom: analysis of national  data, 1998-2018. BMJ 2021;372:n251 http://dx.doi.org/10.1136/bmj.n251