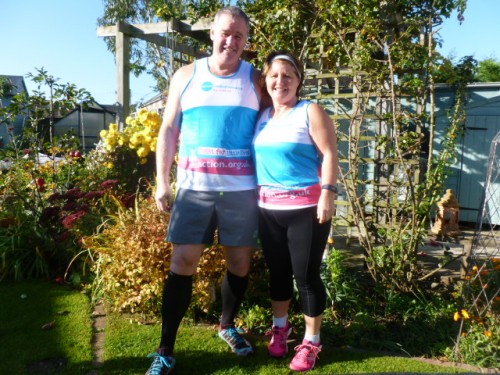 A husband and wife team from Suffolk are preparing for the London Landmarks Half Marathon next March for a UK-wide children's charity.
Jim and Jeanetta Darrah live in Needham Market and have been supporting Action Medical Research for 10 years.
Jim, 51, is a Health and Safety Consultant and trainer, having spent 23 years in the military as an Army Physical Training Corps Instructor.
Both he and Jeanetta (53) are members of the 'Suffolk Trail Runners' and are steadily increasing the miles as part of their weekly training.
Speaking about the couple's motivation to run, Jim says: "Our daughter Abby was born very, very poorly and to be honest we were worried she would not survive.
"We have a photo of her in the hospital bed with her very worried-looking older sister Zoe holding her hand; as a parent you just feel so helpless when your little ones are sick.
"Fortunately our Abby is now a healthy 26-year-old woman who has even run marathons herself. We know not everyone is so lucky which is why we appreciate the invaluable work Action does."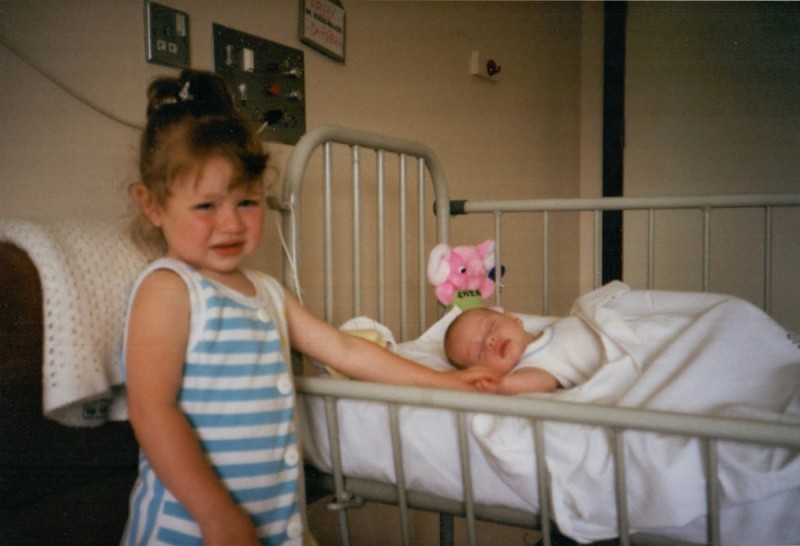 While all Action places are now full for the 'London Landmarks' event, there are still places available for another half marathon in London: The Big Half on 4 March 2018.
Jeanetta says she'd encourage anyone to sign up: "Look around you; do you know a child or family suffering from illness or fearing for the future due to the unknown?
"Ease that suffering and fear and do something that will make a difference and always pray that it is not you that needs this help. But know in your heart that you have done something, however small, to make a difference."
Both Jim and Jeanetta have their own fundraising pages on the Action website.
Action Medical Research is a UK-wide children's charity which funds desperately needed research to tackle the diseases that devastate the lives of so many of our children. It has been funding medical breakthroughs since it began in 1952 including helping to introduce the first polio vaccines in the UK, developing the use of ultrasound in pregnancy and testing the rubella vaccine.
The charity is currently funding research into conditions including asthma, prematurity, epilepsy, meningitis, cerebral palsy, brain cancer and some rare and distressing conditions.
-ENDS-
NOTES TO EDITORS:
To download a photo of Jim and Jeanetta:
https://www.action.org.uk/sites/default/files/downloads/press/jim_and_jeanetta_darah.jpg
To download a photo of Abby as a baby in hospital:
https://www.action.org.uk/sites/default/files/downloads/press/zoe_and_abby.jpg
Sister Zoe (2) holds Abby's hand
Baby Abby was born with an inherited bowel condition called infantile hypertrophic pyloric stenosis (IHPS). As a charity, Action looks to raise millions of pounds each year to help fund research into a number of conditions that affect vulnerable newborn babies.
For more information on Action Medical Research, contact Peter Denton, Fundraising Communications Officer, on:
T: 01403 327480
E:pdenton@action.org.uk
W: action.org.uk
Follow us on Twitter at @actionmedres and @amr_events  
Like our Facebook page at facebook.com/actionmedres
Follow us on Instagram at @actionmedres and @actionevents 
Action Medical Research is a leading UK-wide charity saving and changing children's lives through medical research. For 65 years we've helped pioneer ways to prevent disease and develop treatments benefiting millions of people. Our research has helped to beat polio in the UK, develop ultrasound in pregnancy, fight meningitis and prevent stillbirths. But we urgently need to develop more new treatments and cures for sick babies and children and we can't do it without you.
Join our fight for little lives today.
Charity reg. nos 208701 and SC039284.