Researchers have, for the first time, used 3D ultrasound scanning techniques to screen for hip problems in children with cerebral palsy.
Researchers led by Dr Adam Shortland, funded by children's charity Action Medical Research, have trialled the technique in a study involving 25 children aged from two to 15 years old at Guy's Hospital, London.
Progress and implications of the study published in Developmental Medicine and Child Neurology suggest that this new approach offers a safe, practical and more effective way to screen children with cerebral palsy for painful, debilitating hip problems.
Around 35 to 40 per cent of children with cerebral palsy have hip problems1,2 which can be very painful and can even lead to hip dislocation. This can make it hard for children to stand, walk or even sit comfortably. It can cause other problems too, such as fractures and skin ulcers. Early and accurate prediction of hip problems, which allows prompt treatment, is therefore vital.
Currently, X-ray scans are routinely used to screen for hip problems in children with cerebral palsy, usually on an annual basis, as part of a hip surveillance programme.
Dr Shortland says: "X-ray scanning is the most commonly used imaging method in medicine. However, these scans expose children to radiation so cannot be carried out frequently, and they only produce 2D images. The hip joint is complex and three dimensional, and X-ray scans may not fully reveal all the issues."
Ultrasound scans use high-frequency sound waves to create images. They do not expose children to radiation and they can provide more detailed, 3D images.
"This technique is really easy to use," Dr Shortland says. "You can take as many pictures as you like, with the hip in different positions, and it is a far less difficult experience for children, and their parents, to cope with."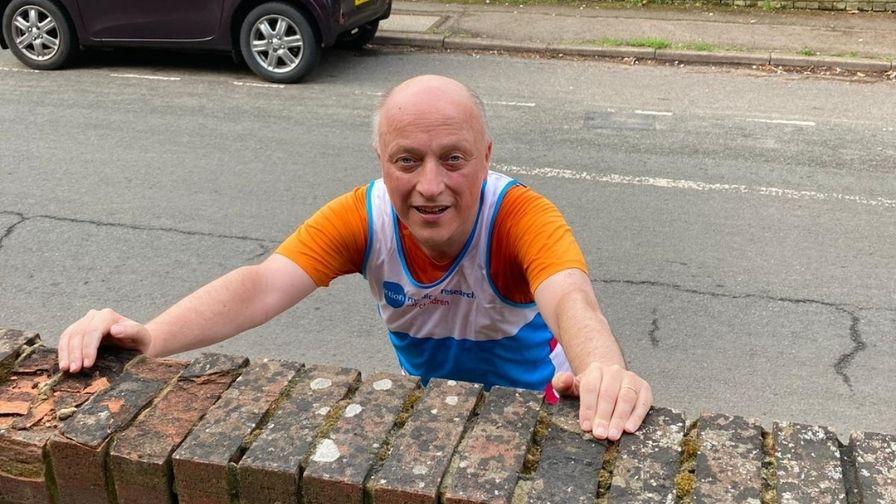 3D ultrasound scanning allows for more frequent assessments, helping to manage children's hip health more effectively and identify children at risk of more serious problems developing. This is important because, in children with cerebral palsy, the hip may 'migrate' out of the socket, in some cases leading to painful dislocation.
This new approach also offers practical benefits: "Our work suggests that ultrasonographers or outpatient clinicians will be able to carry out these scans after just three or four hours of training," says Dr Shortland.
Describing the potential impact of the study, Dr Shortland says: "This is a first step in developing a safe new technique that can be used regularly to track hip health more closely in children with cerebral palsy. Further research will be required, but we're excited about our findings which we feel offer real clinical potential."
Dr Shortland recently took part in the Vitality London 10,000 race, to support and raise money for Action: "I am delighted to have taken part in the Vitality 10k to raise money for Action to help fund vital research to help defeat the diseases that devastate the lives of sick and disabled babies, children and young people. Action have been supportive in helping fund this research and continue to do amazing work for families affected by cerebral palsy, who live with uncertainty about their child's future," says Dr Shortland, who completed the race in an impressive 54mins and raised nearly £300.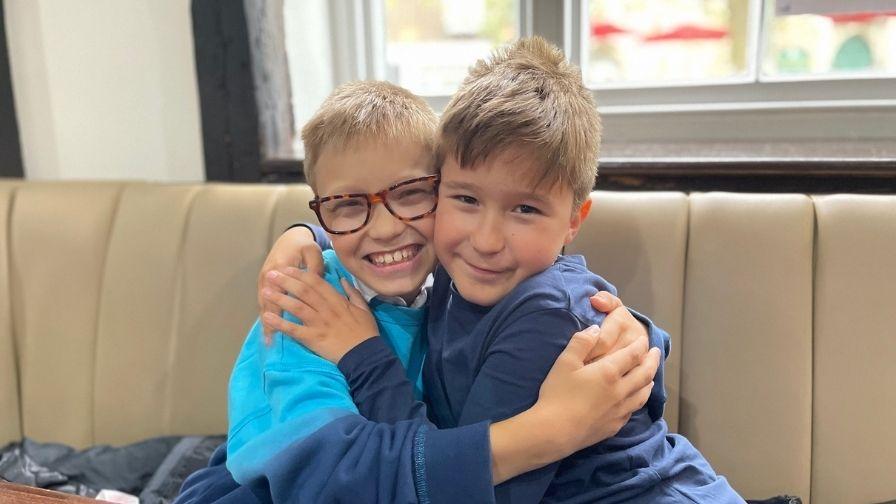 Owen was one of the 25 children to take part in Dr Shortland's research at Guy's Hospital. His parents started noticing developmental delays and some unusual posturing when he was a baby. At 10 months old, Owen was diagnosed with periventricular leukomalacia – a type of brain damage which causes the death of white matter surrounding the brain. As a result of this brain damage, Owen has cerebral palsy. Now nine years old, Owen uses a wheelchair to get about most of the time, he attends mainstream school and wants to be a Paralympian one day.
Owen's mum Kirsty reflects on the challenges the family have faced since his diagnosis: "The constant hospital visits, X-rays, MRI's, blood tests and CT scans for concussions (as a result of falls), have left him with an incredibly high level of medical anxiety. Owen hates having X-rays done – it fills him with dread."
The family agreed to participate in Dr Shortland's research using the 3D ultrasound scanning as they wanted a chance to help the doctors that had spent so many years helping Owen, and to help other children like him to go through less upsetting procedures. 
"Dr Shortland took the time to explain to him exactly what he was seeing on the screen and to talk him through the whole procedure. The huge benefit was that we could be with Owen the whole time, to reassure if needed and to experience it with him. The idea that X-rays could be replaced by a simple ultrasound in a comfortable and quiet environment while Owen can ask questions and learn more about his body, is absolutely thrilling. He's really pleased that he got to play a small part in helping this to happen."
-END-
Notes to editors:
Dr Adam P Shortland BSc PhD MIPEM SRCS CSci
Professor Steve Keevil MA MSc PhD ARCP HonMRCR CSci FIPEM CPhys
Miss Becky East MEng MSc
Mr Martin Gough MB BCh BAO(NUI) FRSCI(Orth) MCh(NUI)
Dr Jonathan Noble BSc MSc PhD
References:
Scrutton D, Baird G. Surveillance measures of the hips of children with bilateral cerebral palsy. Arch Dis Child 1997; 76: 381–4.
Soo B, Howard JJ, Boyd RN, et al. Hip displacement in cerebral palsy. J Bone Joint Surg Am 2006; 88: 121–9.
 
For more information on Action Medical Research contact:
Grace Wardley, Communications and Engagement Officer:
T: +44(0)7725 090008
E: gwardley@action.org.uk
W: action.org.uk
Follow us on Twitter at @actionmedres and @amr_events  
Like our Facebook page at @actionmedres
Follow us on Instagram at @actionmedres and @actionevents
Action Medical Research is a leading UK-wide charity saving and changing children's lives through medical research. For more than 65 years we've helped pioneer ways to prevent disease and develop treatments benefiting millions of people. Our research has helped to beat polio in the UK, develop ultrasound in pregnancy, fight meningitis and prevent stillbirths. But we urgently need to develop more new treatments and cures for sick babies and children and we can't do it without you.
Join our fight for little lives today.