NEWS RELEASE
 
4 June 2018
 
Scientists at the Arthritis Research UK Centre for Adolescent Rheumatology at UCL, UCLH and GOSH are looking at the possible differences between boys' and girls' immune responses before and after puberty for the first time in their quest to understand more about devastating rare disease lupus.
This work could help explain why girls are more likely to develop lupus than boys and could lead to novel approaches to treatment, researchers funded by children's charity Action Medical Research hope.
The symptoms of systemic lupus erythematosus, commonly known as lupus, are caused by the immune system attacking parts of the body – such as the skin, blood, brain, joints, kidneys, lungs and heart – by mistake.
Symptoms vary, but can range from skin rashes, fever and fatigue to arthritis, low blood counts, kidney problems, headaches and seizures. The disease can even be life-threatening.
While medications can help, they often cause side effects such as weight gain, tiredness and susceptibility to infections.
When this distressing disease, which has no cure, starts during childhood, it most typically affects girls of around 12 years of age.1
Dr Kate Webb, who received a prestigious three year Research Training Fellowship of £206,806 from Action Medical Research, has been investigating how the immune system changes over puberty in a way that makes girls more susceptible to lupus than boys.
Dr Webb explains: "We know that lupus is more common in girls, and that it often starts during puberty, but we don't know why."
Working with 190 children and young people aged 6 to 18, the Centre for Adolescent Rheumatology at University College London has been investigating differences between girls' and boys' immune responses in relation to lupus – specifically, a mechanism called the interferon response.
When the body detects a virus, a response is triggered through the immune system. Dr Webb explains: "If you get flu, for example, your body fights this with what is known as an interferon response – in effect, the big anti-virus guns come out to fight the infection."
For the first time, the interferon response of children before they reach puberty has been considered in relation to lupus.
"Researchers have previously looked at gender in relation to lupus in adults, but not in children," says Dr Webb. "The assumption was that the interferon response of boys and girls was the same before puberty – we are testing if this is true. If girls' interferon response is higher than boys, we are hopeful that this may explain why they are more likely to develop lupus."
The team has also been considering the role of X chromosomes, which determine gender: "A key question we have asked is, does lupus develop more frequently in girls because they have higher levels of oestrogen – or because they have two X chromosomes?" Dr Webb says.
The patient cohort included 30 transgender young people, which allowed the researchers to consider oestrogen and testosterone levels in relation to lupus from a fresh angle.
The three year study is now at the analysis stage and Dr Webb says: "We are starting to see some interesting data. Before, the thinking was that lupus was linked to hormones, but hormone treatments didn't affect lupus. Now, we're also looking at chromosomes and starting to think that different pathways could lead to more specific treatment options for lupus."
Dr Webb hopes her work will also help explain why this devastating condition develops: "No-one has ever been able to tell a teenage girl why she's more likely to develop lupus, or why it may attack at puberty," she says. "That's difficult for a young person to deal with. We urgently need to be better able to understand and ultimately treat lupus in young people."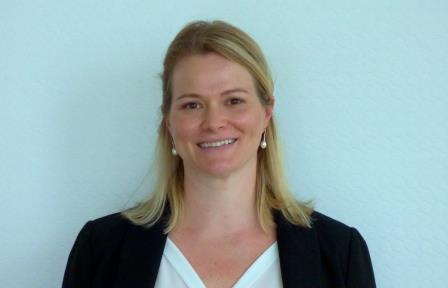 Lead researcher Dr Kate Webb 
Ends
References
Levy DM et al. Systemic lupus erythematosus in children and adolescents. Pediatr Clin North Am 2012; 59: 345–364.
Notes for editors
Lupus is an autoimmune disease, which means that the immune system produces antibodies that attack the body's own tissues, causing inflammation.
 
There are two main types of lupus:
Discoid lupus which attacks the skin
Systemic Lupus Erythematosus (SLE) which can affect the skin, joints and internal organs including the heart or kidneys.
 
Dr Kate Webb and her team worked with a patient cohort of 110 healthy young people; 30 transgender young people; 10 with Turner Syndrome; and 40 with SLE.
 
More information about this study can be found at: Systemic lupus erythematosus – helping children and teenagers understand why they are affected by this rare and disabling condition
This work is being carried out at the Centre for Adolescent Rheumatology at UCL, UCLH and GOSH, a collaboration funded in the main by Arthritis research UK with partnership funding from Great Ormond Street Hospital Charity. The centre's work is also underpinned by the National Institute for Health research (NIHR) Biomedical Research Centres at GOSH and UCLH.
Action Medical Research
Please contact Kate Lee, Research Communications Officer (Mon-Weds)
T: 01403 327445
Follow us on Twitter at @actionmedres and @amr_events  
Like our Facebook page at facebook.com/actionmedres
Follow us at pinterest/actionmedres
Action Medical Research is a leading UK-wide charity saving and changing children's lives through medical research. For more than 65 years we've helped pioneer ways to prevent disease and develop treatments benefiting millions of people. Our research has helped to beat polio in the UK, develop ultrasound in pregnancy, fight meningitis and prevent stillbirths. But we urgently need to develop more new treatments and cures for sick babies and children and we can't do it without you.
Join our fight for little lives today.
Charity reg. nos 208701 and SC039284.
About Arthritis Research UK  
Arthritis Research UK invests in breakthrough treatments, the best information and vital support for everyone affected by arthritis. We believe that by harnessing the power of exceptional science we can overcome the pain, isolation and fatigue arthritis causes. Our work has already uncovered breakthrough treatments, and we're dedicated to uncovering new ideas to help people push back the ways arthritis limits their lives. 
Arthritis Research UK and Arthritis Care have joined together so that we can do more to help people with arthritis to live full and active lives. 
For more information, please visit www.arthritisresearchuk.org   
Twitter: www.twitter.com/arthritisRUK  
Facebook: www.facebook.com/arthritisresearchuk 

You can read more about juvenile idiopathic arthritis here: https://www.arthritisresearchuk.org/arthritis-information/conditions/juv...