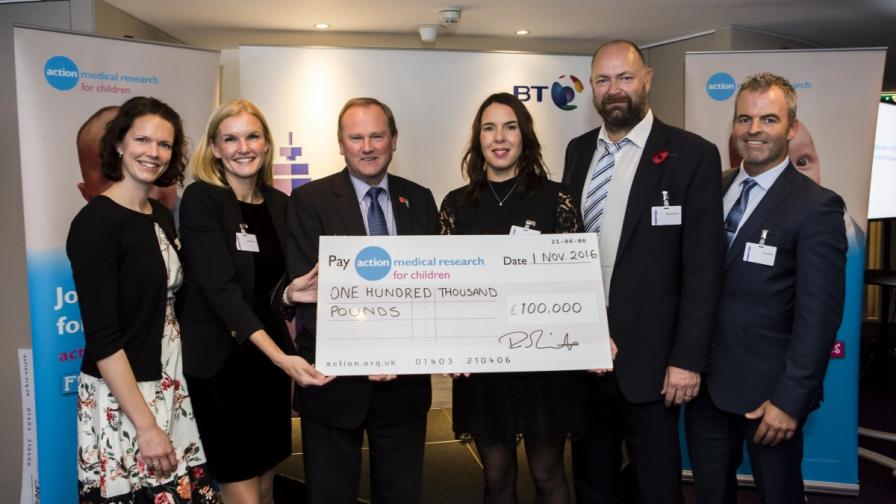 Celebrating corporate contributions
In 2016, the autumn/winter Action corporate reception was held at London's BT Tower; an ideal setting to thank existing supporters and inform new ones about the vital research they can help fund.
We were delighted to be joined by some amazing researchers who presented their latest studies to our guests, explaining the difference their support can make to babies and children. Action's Chair, Phil Hodkinson (pictured centre left), was delighted to accept a cheque from Skerritts, who raised £100,000 for Action in 2016.
Other things you may like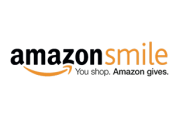 You can also support us through recycling and shopping plus buying and selling on eBay.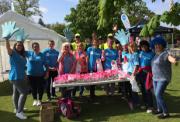 Volunteers are essential to what we do. We would be very appreciative of your help across a number of important roles.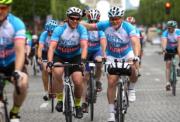 With cycling challenges both in the UK and abroad, there's definitely a challenge waiting for you. From beginners to the very experienced and with routes ranging 20 miles to hundreds of miles, come and join us in the fight for little lives.