You've probably heard of Mark Beaumont. He's perhaps best known as the man who cycled around the world in less than 80 days, setting a new World Record in the process. He has also cycled the Americas and the entire length of Africa. Oh, and he's thrown in a few rowing expeditions through the Canadian Arctic and across the Atlantic. In short, he likes a challenge. And to push the very limits of human endurance! Who better then to talk to about our summer cycling events? We sat down with Mark to find out about his most hair-rising experiences, why he chooses to support Action and where his next challenge will take him.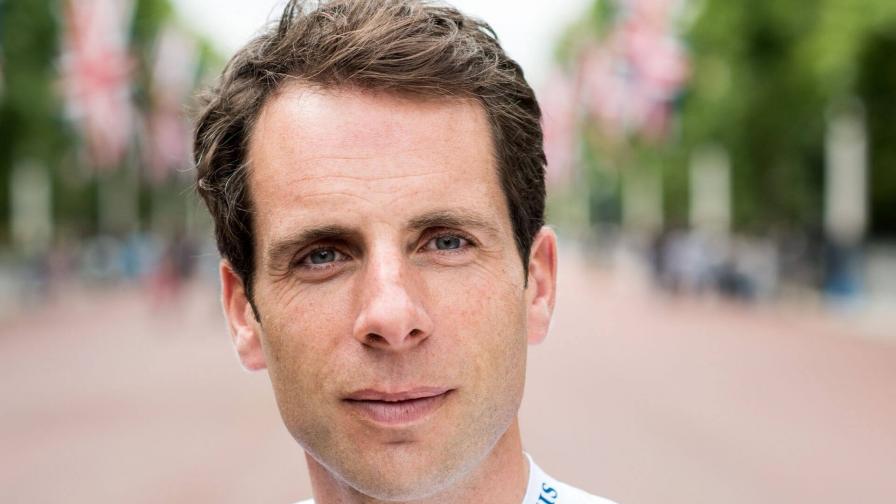 Mark, you are synonymous with extreme long-distance cycling challenges. How old were you when you first became interested in cycling?
When I was 11 years old, I read about someone who had cycled Lands End to John O'Groats, and the idea inspired me.  My mum suggested that I try something smaller first, as I hadn't really cycled off the farm where I grew up.  So the next summer I cycled across Scotland, from Dundee to Oban, which was 145 miles, in three days.  I loved the journey, but most of all I enjoyed the planning and then sharing my story.  From there on, the journeys got bigger… and I was 15 when I got to cycle the 1000 miles length of Britain.
Wow. We're not sure many children would clocked up that sort of mileage! Can you remember what your first bike was?
Most of my bikes were hand-me-down's from my big sister Heather. And growing up on the farm, there were always lots of bikes, go-karts, horses, tractors and all sorts of modes of transport to hop on and explore.  The first bike which was properly mine was a Peugeot mountain bike – it was white and had 15 gears.  I did skids until the back tire wore through. Great fun!
What's the best bike you've ever owned?
That's an impossible question.  My flavour of the moment is my racing penny farthing, which has a 54-inch wheel and is bright reddish pink.  It has no air in its tires, no brake, and obviously no gears.  I helped break the one-hour record last year, which had stood for over 130 years.  But the bike which I broke the 18,000-mile circumnavigation World Record in 78 days and 14 hours, is probably the bike that I know the best, and has a very special place in my collection.  It is also a stunning bronze colour, which looks fast, even when stood still.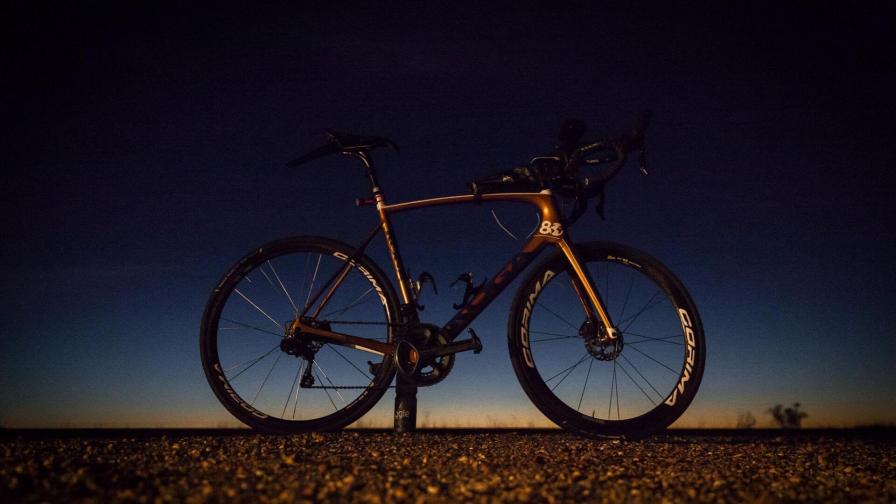 Ha! OK, so our final bike question: what would be your dream machine to ride?
Right now I am dreaming of a new time-trial bike so I can take on races like 'Race Across America' – I will need time in the wind tunnel to try and get every aerodynamic advantage that I can, and build the bike up gradually, piece-by-piece.  On the other end of the scale, I got to ride a bike from the very first Tour de France in 1903 recently and would love one of those in my collection.
Obviously you are well known for your extreme challenges. How do you come up with the ideas?
I've been taking on challenges and journeys for the last 15 years, to over 130 countries – the ideas have come from all over the place.  Some have just simply been the next natural step after finishing the previous expedition. Other times it is the BBC or other broadcasters like 'Global Cycling Network' coming to me with ideas for things they would like filmed.  Whilst I am best known for cycling, I have never been a specialist, so have turned by attention to mountaineering, ocean rowing and arctic expeditions.  Most importantly, I am always intrigued by places and cultures that I haven't been to.
From all the challenges you've done, are there any memories or experiences that stick in the forefront of your mind? Good or bad.
Hmmmm…. In terms of a bad experience, I'd say capsizing in the Atlantic. That was a very tough end to an expedition, which was a disaster that nearly ended it all.  I very nearly didn't come home and have planned my expeditions differently ever since.  For good, there are too many to mention – but the friendship of strangers always blows me away – for example cycling the length of Africa and never having to ask a second person for a meal or a safe place to sleep.  Also cycling with a giraffe cantering alongside me, or rowing amidst a pod of Beluga whales… these are moments that I will always remember.  It is always the moments that you could never plan for, that have the strongest emotional reaction, for better and for worse.
Do you get much of a chance to cycle for pleasure?
Yes, I have two young daughters so cycling for fun is a big part of my life again!  There was many years where it was my job and I trained professionally – but I never lost the love of cycling and where the bike can take you.
You were one of the cycling superstars who attended our 'Champions Dinner' in 2019. The event raised around £180,000. Did you enjoy it?
Yes, absolutely – what a glorious evening it was at the Hurlingham Club!  As I have lived in the adventure world my whole life, as opposed to being a traditional pro-cyclist, it was lovely to be included.  This is a very glitzy event, full of pro cyclists, fans of the sport, the press and people who collectively want to make a difference to young people's lives.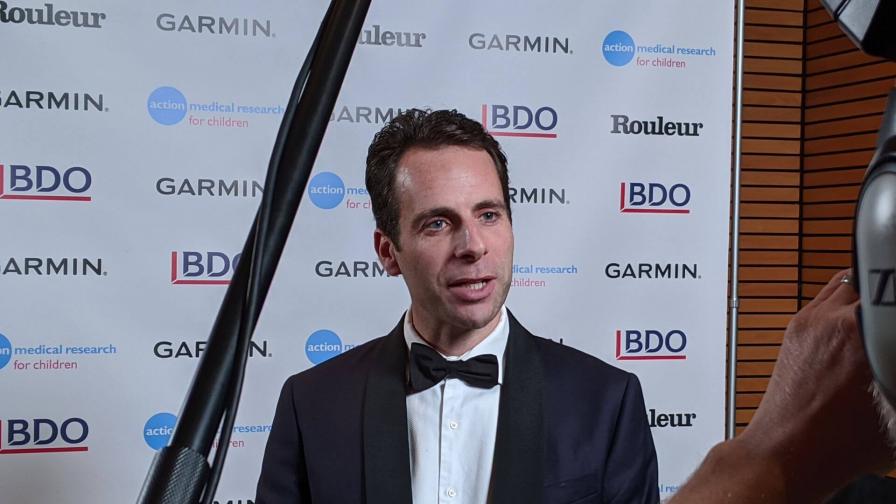 How did you first hear about Action Medical Research?
My Tour Manager, Lee Collier is a long-term supporter of Action so he talks a lot about your amazing work.  We then arranged for Action to come onstage at one of my events in Sussex last year to talk about your cycling sportives. This lead to me hearing about the Champions of Cyclesport dinner and I really wanted to come along.  I missed out on a few occasions because of my schedule, so was delighted when I could make it in 2019.
As a father of two, what does the charity mean to you?
I needed hospital care as a 3 year old – and I now have a 6 and a 3 year old, so hearing about the amazing research that Action helps funds means a lot to me – as it would for any parent.  The stories, struggles and smiles that they share are heart-warming, as well as crucially needed – so I commend and thank Action for all that you do. 
We organise quite a few bike rides across the UK each year (with routes ranging from 30 – 100 miles): why would you encourage anyone to take on one of these challenges for Action?
The great thing about the Action cycle challenges, is that almost anyone can do them – they might take you longer than someone else, but that doesn't matter.  They are designed to be interesting routes that anyone can challenge themselves on, whether a novice, or the wannabe pro.
What's next for Mark Beaumont? Any big challenges for 2020?
Yes, absolutely – I will hopefully be racing 'Race Across America' in the summer, then a series of adventure films with Global Cycling Network.  For example we are just back from Chile, where we were climbing the world's highest volcano, with bikes on our backs, then doing a freeride for nearly 7000m to the Pacific ocean!
You can keep up with Mark's latest challenges on his website.