A family based in York are painfully aware that time with their youngest son will be cruelly cut short by Hunter syndrome, a rare disease with no cure and limited treatment options.
Danny's mother Sally noticed some development delays with her son. After doctors agreed that Danny wasn't speaking, listening or understanding as well as he should for a boy of his age, the family were referred to a paediatrician for further tests. This felt like a "huge relief" for Sally, as she felt that she was right to be concerned about her son. Six months later, when Danny was three years old, doctors diagnosed him with mucopolysaccharidosis type II, also known as Hunter syndrome. Tragically, later tests would find that he had the most severe form of the disease and the worst possible outlook due to a complete gene deletion in his DNA.
"Just like that, everything is ripped away. All hopes and dreams for your child are gone," says Sally. "Having to tell Danny's dad that the worst-case scenario is that we lose our son at 10 year's old was the worst thing I've ever had to do," she adds.
Hunter syndrome almost exclusively affects boys. It is caused by a faulty gene that leads to the lack of an enzyme that is vital for breaking down sugars in the body. Without this enzyme, waste sugar molecules build up in all the major organs, tissues and joints, causing a range of problems.1 
Patients with Hunter syndrome will typically have distinctive features such as thickened bones and short stature. Children with the most severe form of this disease suffer progressive learning difficulties due to a build-up of sugars in their brain. In his younger years, this meant that Danny's behaviour could be extremely unpredictable and challenging.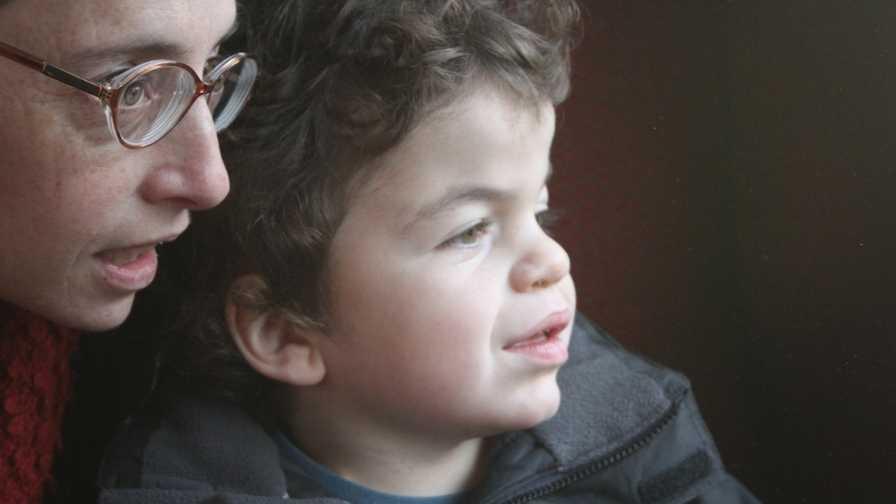 Danny received enzyme replacement treatment which is effective at correcting the bones, joints and other parts of his body, but his family knew that this treatment wouldn't be able to slow disease progression in his brain – "we don't know how long we've got with our son," says Sally.
Charities, Action Medical Research and LifefArc, are jointly supporting a team at the University of Manchester who are investigating a new way to overcome the problem of getting much-needed treatment into the brain. This could one day transform the outlook for boys like Danny.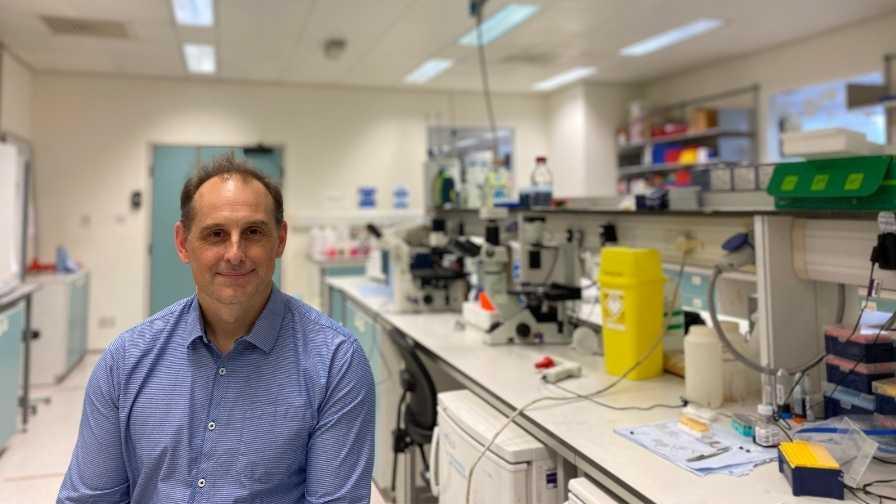 Sadly, Danny's mum knows that the stem cell gene therapy combination will come too late for them. "We will lose our beautiful boy to Hunter syndrome," she says. "But any new hope is worth fighting for. So that families in the future don't have to feel that the bottom is dropping out of their world. It is so amazing to think that another family in the future might be told that their child has Hunter syndrome, but there is a new treatment that could stop the progression completely and give them a normal life – that would just be so amazing," she adds.
February is Rare Disease Month – when families, communities, organisations and researchers come together to raise awareness of rare diseases and the need for further investment in medical research. Whilst rare conditions are individually uncommon, collectively there are over 7,000 rare diseases which affect millions of people. 75% of rare diseases affect children and sadly 30% of children with a rare condition will lost their lives before their fifth birthday.2
"Danny lives in the moment and enjoys whatever he has," says Sally. This 'in the moment' outlook is one that Sally herself tries hard to adopt. Time with Danny, now nine, is incredibly precious. Life has got calmer lately but for the saddest of reasons. Danny is now losing skills he previously had. He no longer speaks and will gradually become more reliant on his wheelchair. "I'd love to have my little trouble back in full force, because I know what this calm after the storm is leading to. Each new research development brings real hope for families in the future," says Sally.
Watch 'Danny's Story – Hunter syndrome': https://youtu.be/glgwd7wWq0A. 
Learn more about Danny's story: https://action.org.uk/research/family-stories/dannys-story-hunter-syndrome. 
Find out how you can support families living with rare disease: www.action.org.uk/rare.
ENDS
Notes for editors:
Link to images: https://www.dropbox.com/sh/3gmam1rngh20cik/AABPHlWZSHlvUM75uEfYzShpa?dl=0
Hunter syndrome
Hunter syndrome, also called mucopolysaccharidosis type II, is a rare genetic disease that affects many organs and tissues in the body and almost exclusively affects boys.

In Hunter syndrome, a faulty gene leads to a deficiency of an enzyme called iduronate-2-sulfatase (IDS).

1

Without the enzyme the body is unable to break down complex sugar molecules and as those build up they cause permanent, progressive damage to the body and brain.

1

Depending on its severity, children with Hunter syndrome can experience complications such as breathing problems, heart disease, joint and bone abnormalities and declining brain function.

1
References
1. Hunter syndrome – a guide to understanding MPS II. The National MPS Society. Available online at: https://mpssociety.org/learn/diseases/mps-ii/. [last accessed January 2022].
2. The Department of Health and Social Care, 2021. The UK Rare Diseases Framework. Available online at: https://assets.publishing.service.gov.uk/government/uploads/system/uploads/attachment_data/file/950651/the-UK-rare-diseases-framework.pdf. [last accessed January 2022].
For more information on Action Medical Research contact:
Grace Wardley, Communications and Engagement Officer:
T: 07725 090008 or out of hours PR phone: 07754 320281
E: gwardley@action.org.uk  
W: action.org.uk 
Follow us on Twitter at @actionmedres and @amr_events 
Like our Facebook page at @actionmedres and @actionevents 
Follow us on Instagram at @actionmedres and @actionevents
Action Medical Research is the leading UK-wide charity saving and changing children's lives through medical research. For 70 years we've helped pioneer ways to prevent disease and develop treatments benefiting millions of people. Our research has helped to beat polio in the UK, develop ultrasound in pregnancy, fight meningitis and prevent stillbirths. But we urgently need to develop more new treatments and cures for sick babies and children and we can't do it without you.
Join our fight for little lives today.
Charity reg. nos 208701 and SC039284.
For more information on LifeArc contact:
Surinder Maan, Communications Manager:
T: +44 (0)20 7391 2754
Follow LifeArc on LinkedIn or Twitter.
LifeArc is a self-funded medical research charity. Our mission is to advance translation of early science into health care treatments or diagnostics that can be taken through to full development and made available to patients. We have been doing this for more than 25 years and our work has resulted in a diagnostic for antibiotic resistance and four licensed medicines. Our success allows us to explore new approaches to stimulate and fund translation.