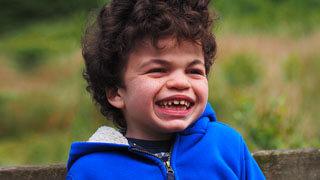 Danny's story
Hunter syndrome
Danny's family are painfully aware that time with their youngest son will be cruelly cut short by Hunter syndrome, a rare disease with no cure and limited treatment options.
"Danny lives in the moment and enjoys whatever he has. He loves kicking and throwing balls, and running in the opposite direction to where he's supposed to. His smile is totally infectious, and he wins hearts wherever he goes," says his mum, Sally.
This 'in the moment' outlook is one that Sally herself tries hard to adopt. Time with Danny, now nine, is incredibly precious.
Hunter syndrome almost exclusively affects boys. It's caused by a faulty gene that leads to the lack of an enzyme that's vital for breaking down sugars in the body. Without this enzyme, waste sugar molecules build up in all the major organs, tissues and joints, causing a range of problems.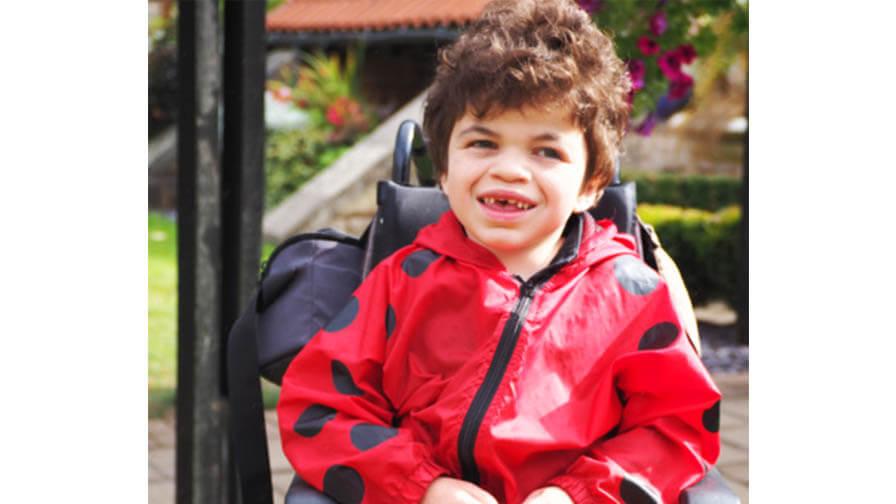 Danny was diagnosed with Hunter syndrome when he was three years old, having had a history of developmental delay. Tragically, later tests would find that he had the worst possible outlook – a complete gene deletion in his DNA.
Children with the most severe form of this disease suffer progressive learning difficulties due to a build-up of sugars in their brain. In his younger years, this meant that Danny's behaviour could be extremely unpredictable and challenging.
Life has got calmer lately but for the saddest of reasons. Danny is now losing skills he previously had. He no longer speaks and will gradually become more reliant on his wheelchair.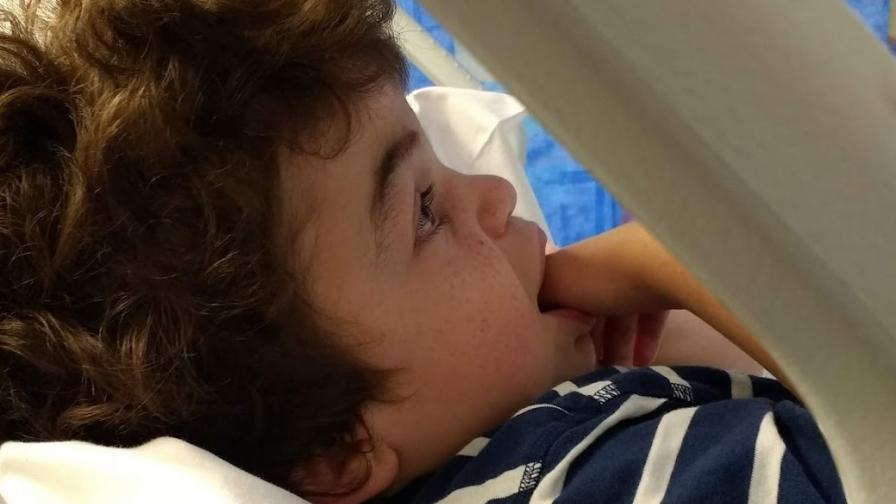 Danny has regular enzyme replacement therapy – a treatment that can help relieve some symptoms. However, it cannot reduce the damage the disease is causing to his brain.
Action Medical Research is supporting a team at the University of Manchester who are testing a new way to overcome the problem of getting much-needed treatment into the brain. This could one day transform the outlook for boys like Danny. *
Sadly, Sally knows this research will come too late for them. "We will lose our beautiful boy to Hunter syndrome," she says. "But any new hope is worth fighting for. So that families in the future don't have to feel that the bottom is dropping out of their world."
*This research has been jointly funded as part of our partnership with LifeArc to develop treatments for children with rare diseases.