A number of local landmarks across the South East will be going purple later this month in recognition of Action's 'Go Purple' campaign.
Clacton Pier in Essex will light up its lilac illuminations from November 16 to November 17, which is 'World Prematurity Day'.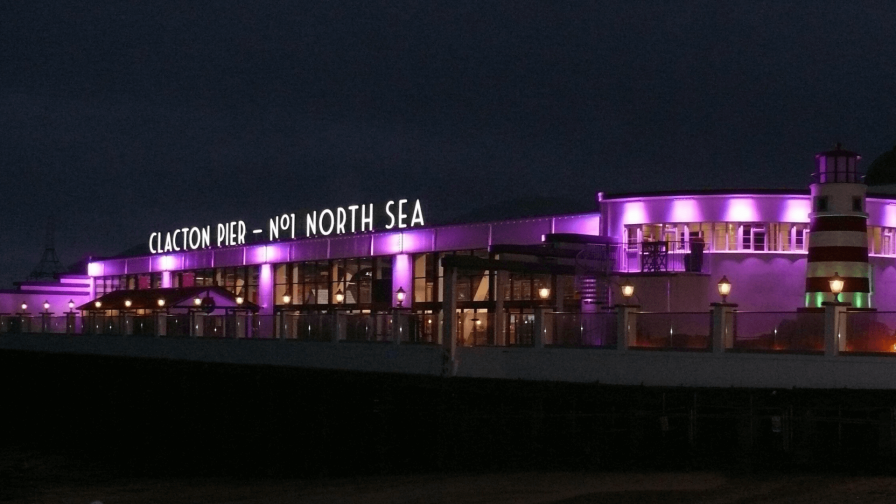 Nigel Brown, the Pier's Communications Manager, said: "We are proud to be able to support charities with our lighting system whenever possible and this is such a worthwhile cause."
Meanwhile in Kent, Herne Bay's historic Clock Tower will also be going purple on 17 November.
Peter Goodwin is a Friend of The Herne Bay Clock Tower Trust: "Action is a wonderful charity that is constantly looking at new ways to help poorly babies and young children.
"When I heard about their 'Go Purple' campaign I thought it would be a great idea to light up our clock tower in recognition of their hard work. I'm delighted we can do our bit here in Herne Bay to help raise awareness."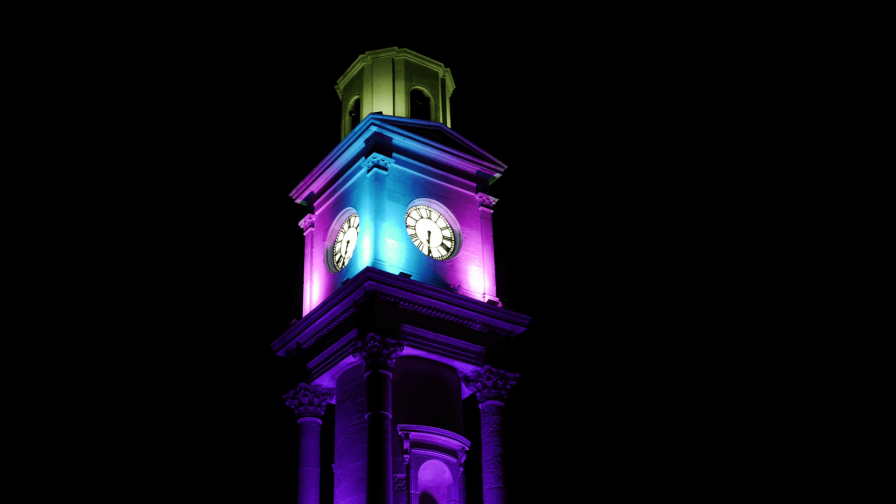 Action is the leading UK-wide charity funding vital research to help sick and disabled babies, children and young people.
Last year we launched our BORN TOO SOON campaign to help shine the spotlight on premature birth.
The aim is to raise £1 million by the end of 2020.
As part of this, we're asking people to 'Go Purple' throughout November.
Head of Individual Giving and Fundraising Development for Action Jo Mainwood says: "Every year in the UK, around 60,000 babies are born prematurely. Sadly, over 1,000 babies die as a result of being born too soon. And globally, premature birth is the biggest killer of children under 5.
"That's why we're raising money this November to fund vital research that could save lives.
"We are absolutely delighted that these local landmarks will literally be helping us shine a light on such a serious issue and we thank everyone for their kind support."
There are many ways that you too could help support our BORN TOO SOON campaign by 'going purple'.
From purple bake-offs to purple dress-down days, there are lots of fun fundraising ideas elsewhere on the website.
Action Medical Research is a UK-wide children's charity which funds desperately needed research to tackle the diseases that devastate the lives of so many of our children. It has been funding medical breakthroughs since it began in 1952 including helping to introduce the first polio vaccines in the UK, developing the use of ultrasound in pregnancy and testing the rubella vaccine.
Action is currently funding research into areas including premature birth, epilepsy, asthma, scarlet fever, cerebral palsy, brain cancer and some rare and distressing conditions.
Notes to Editors
Photos:
Go Purple banner:
https://action.org.uk/sites/default/files/2019-10/BTS-go-purple-facebook.jpg
For more information on Action Medical Research contact Peter Denton, Fundraising Communications Officer, on:

T: 01403 327412
E: pdenton@action.org.uk
W: action.org.uk
Follow us on Twitter at @actionmedres and @amr_events  
Like our Facebook page at facebook.com/actionmedres
Follow us on Instagram at @actionmedres and @actionevents
Action Medical Research is a leading UK-wide charity saving and changing children's lives through medical research. For more than 65 years we've helped pioneer ways to prevent disease and develop treatments benefiting millions of people. Our research has helped to beat polio in the UK, develop ultrasound in pregnancy, fight meningitis and prevent stillbirths. But we urgently need to develop more new treatments and cures for sick babies and children and we can't do it without you.
Join our fight for little lives today.