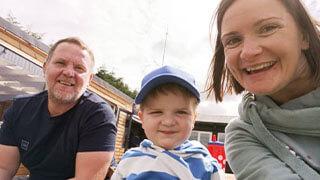 Evan's Story
Medulloblastoma
Six-year-old Evan was diagnosed with medulloblastoma when he was 15 months old. He received treatment but later relapsed. Luckily, he now has the all clear but is living with complex complications as a result of the tumour and treatment effects.
Lindsey's son Evan was 15 months' old when she noticed that he had stopped reaching milestones. "Evan was having issues with his balance, he had been about to pull himself up comfortably, but he stopped doing that – he wasn't able to hold himself up and needed help," she says.
After Lindsey and her partner Scott spoke to doctors about their concerns, Evan was referred to a paediatrician. He was given some tests and a matter of hours later Lindsey received the terrifying news that Evan had a large growth in his brain.
Medulloblastoma is a type of childhood brain cancer that is often very difficult to treat. These tumours are often aggressive and spread into surrounding tissue, making it difficult to completely remove them surgically. They are also often highly resistant to chemotherapy and radiotherapy.
The family were told to go home and get everything they need because they were going to be in hospital for a while whilst Evan underwent brain surgery to remove the tumour.
Evan relapsed 10 months after finishing his treatment and the family had to go through the rollercoaster of scans and treatment again, which had a gruelling effect on Evan. He received a different kind of treatment called proton beam therapy on his head and spine. Evan was the second child to receive this treatment in the UK. "Overall, this time around, the treatment wasn't as intense as Evan's tumour was the size of a pea, not a golf ball."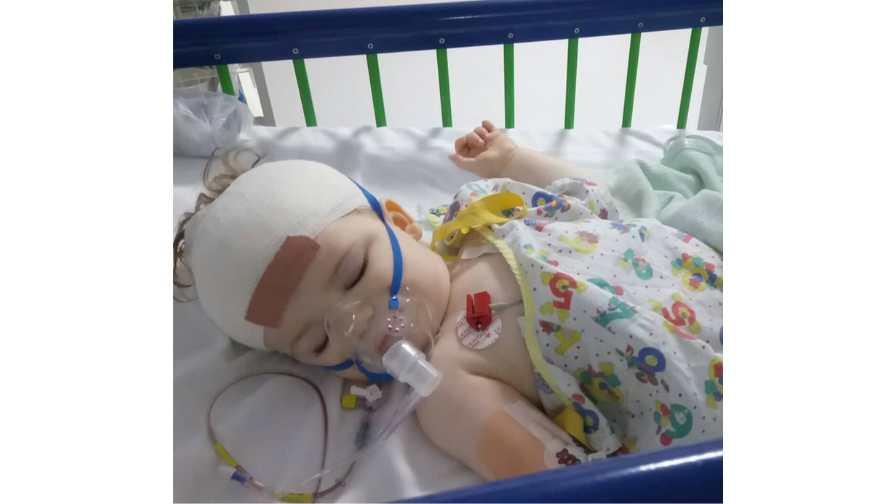 Three years on from finishing his treatment Evan is doing really well. Lindsey takes him for annual scans and thankfully he is tumour free. He has just started walking – he can cruise around furniture but still needs support. "Generally, Evan is a very happy little boy – he loves books, playing with his toys, swimming, going out for walks and feeding the ducks."
Due to Evan's age when he became unwell, he has a lot of complex complications and delays with his development. He has hearing loss, issues with mobility and learning.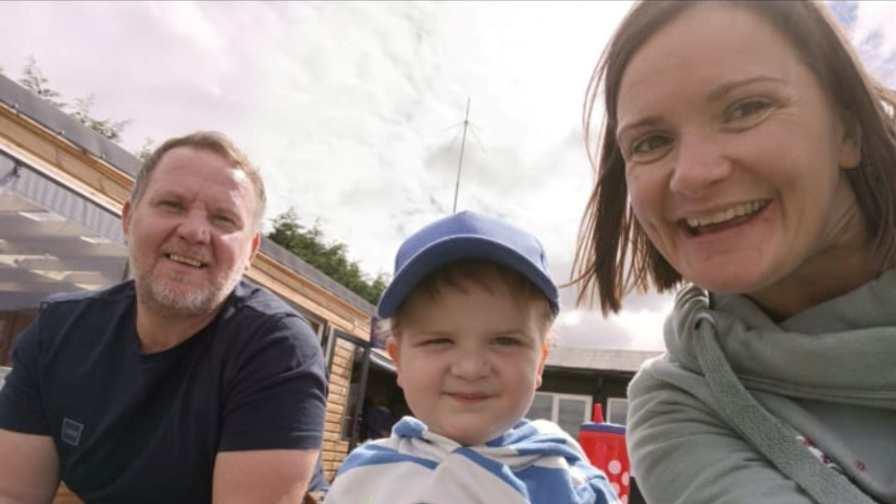 Action Medical Research and LifeArc are jointly funding a research project at UCL Great Ormond Street Institute of Child Health where a team are developing a new treatment for children with certain high-risk brain tumours. The treatment harnesses the power of their immune system to fight the disease. The research team hope this immunotherapy will be kinder than existing treatments and help save more lives.
Speaking about the prospect of new types of treatment, Lindsey is hopeful: "We are aware that much of the treatment and drugs Evan received were for adults and not designed for small children. If a kinder type of treatment had been around six years ago we'll never know if Evan's outlook may have been different. Chemotherapy is such an intense treatment, for families any chance for a better quality of life during and after treatment would be re-assuring."
Support Action's rare disease campaign and learn about other children affected by rare diseases at www.action.org.uk/rare.