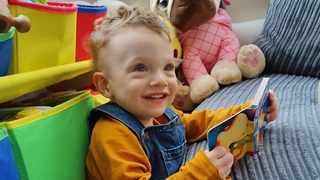 Fletcher's story
Extremely premature birth
"Fletcher is a very happy baby with a cheeky attitude," says mum Rosie. "He wakes up every morning with a smile on his face, he doesn't fuss or cry and makes his family laugh every day."
Fletcher was born extremely prematurely at 24 weeks and 4 days, weighing just 705 grams – less than a bag of sugar. He developed serious complications during his time in the Neonatal Intensive Care Unit (NICU), including sepsis, E.coli infection, pneumonia, respiratory problems and the life-threatening bowel disease necrotising enterocolitis (NEC). Fletcher endured over 15 weeks of treatment before he was finally allowed home – all in the midst of the first wave of the COVID-19 pandemic.
Rosie's pregnancy was exhausting and for much of it she was on bed rest; on a few occasions she experienced early bleeding before 12 weeks, but a cause for this was never determined. As well as experiencing hyperemesis gravidarum (HG) – excessive nausea and vomiting, sixteen weeks into her pregnancy she began to have severe migraines.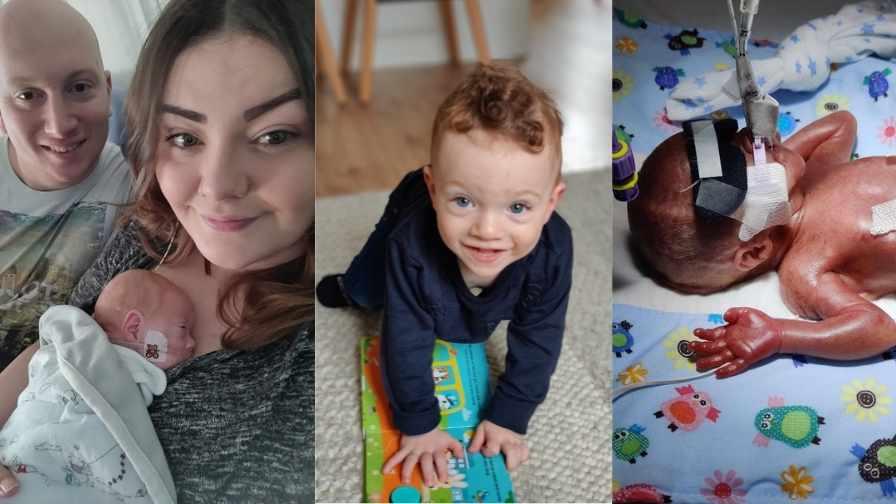 Rosie says that although her labour was incredibly challenging, the paediatric team were brilliant and reassured her and partner Bobby throughout. She describes the anxious moment Fletcher was born and swiftly rushed over to the neonatal staff in the delivery suite: "We didn't hear a sound from him and were desperate to know whether our little boy was going to be okay. Luckily enough we saw one nurse smile, which gave us confidence that he was alright."
Due to the pandemic becoming increasingly serious in the UK, Rosie and Bobby had to spend 14 days in isolation away from the hospital and Fletcher. "We would have been in complete devastation without the support and frequent communication with the NICU staff when we had to go home," Rosie reflects.
Fletcher was ventilator dependant for a total of 57 days, with two failed attempts of getting off the ventilator – "each time more harrowing than the other," Rosie says. He received various types of less intensive breathing support, including duo positive airway pressure (DuoPAP), continuous positive airway pressure (CPAP), and was given steroids to help his lungs improve.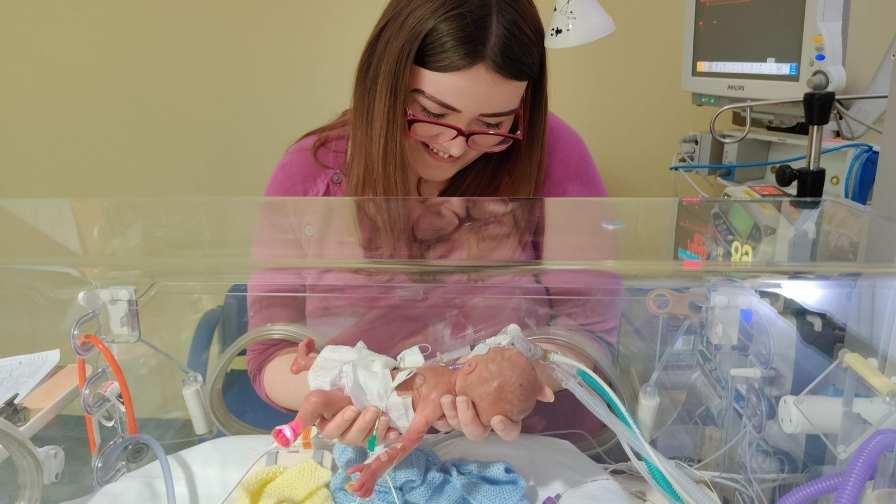 Now 17 months old, mum Rosie is incredibly proud of the progress her son has made: "We are in absolute awe and Fletcher continues to amaze us every day – going from a baby you could hold in one hand to this wonderful, chatty, bubbly little boy."