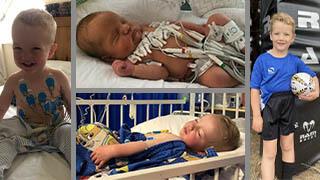 Henry's Story
Hypertrophic Cardiomyopathy (HCM)
Henry is a happy, energetic boy who loves running around and playing football with friends. When you look at him you wouldn't know that he's harbouring a serious heart condition.
When he was just two days old, Henry's parents received the shocking news that he had hypertrophic cardiomyopathy (HCM) – an inherited condition that causes a thickening of the heart muscle. Although it is rare, HCM can cause sudden death.1
Estimates suggest up to 1,000 children in the UK have HCM, and there may be many more undiagnosed with few or no symptoms.2 The thickening of the muscular wall of the heart makes their heart muscle stiff and less efficient at pumping blood around the body, which can lead to symptoms such as shortness of breath, chest pain and palpitations.1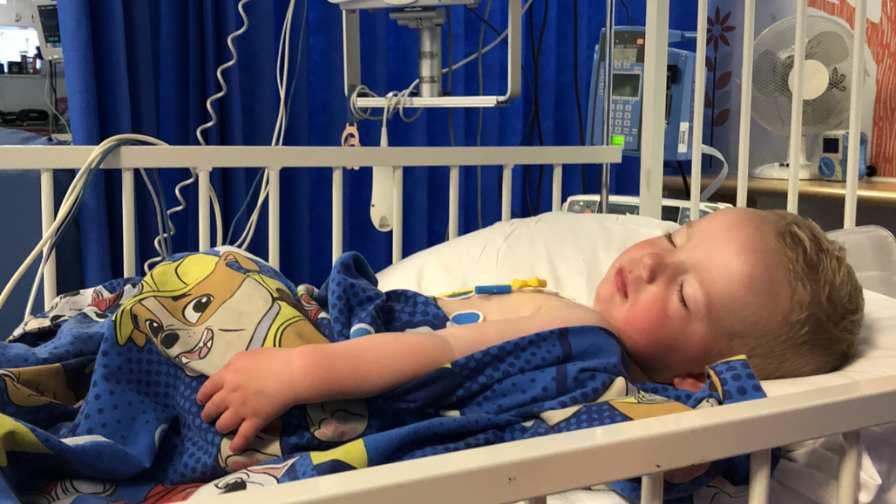 "Nine times out of 10, hypertrophic cardiomyopathy is hereditary, but we haven't got it in our family so Henry's situation is very rare. We know we are incredibly lucky that the doctors detected Henry's HCM as it could have been picked up at a catastrophic time later in life – and this way it can be monitored closely," says Henry's mum Kayleigh.
Kayleigh used to feel very nervous when Henry would run around: "I had nightmares about Henry taking part in his first sports day at school as we simply don't know how far he is able to push himself. It feels awful to think we're holding him back, but the thought of something happening to Henry is worse that missing out on some activities at school. Henry is very understanding and takes everything in his stride."
"The family have adapted incredibly well and although we don't want Henry to feel different, we've had to make sure that he is cautious. He is aware of his condition and if he feels that something isn't quite right he knows that it's important to take rest and let someone else know," says his proud mum.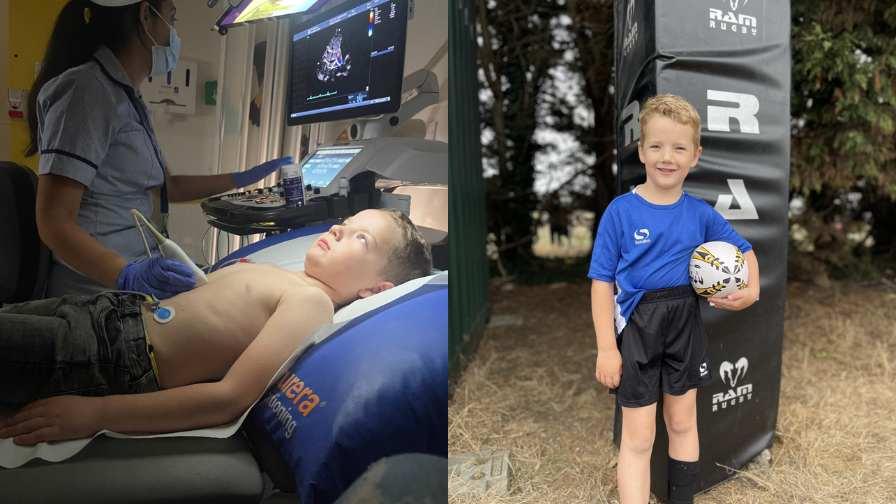 Dr Juan Kaski and his team at University College London are aiming to identify biological markers in blood and urine that can identify children with HCM and predict disease severity and progression. Ultimately, this could lead to new tests that can improve the diagnosis and monitoring of the condition in young people. The results could also pave the way to new treatments that can help prevent disease development in those at risk, improving and saving children's lives.
Speaking about the prospect of better diagnosis and monitoring of HCM in young people, Kayleigh feels that research will bring hope to families like theirs: "Understanding of HCM is improving but during Henry's early days we had no idea what was going on. Being at the forefront of this research brings hope to other families and we hope that as Henry grows up his path will become steadier and easier," says Kayleigh.
References
NHS UK. Hypertrophic cardiomyopathy. Available: https://www.nhs.uk/conditions/cardiomyopathy/. [Accessed November 2022].

Arola, A et al. Epidemiology of idiopathic cardiomyopathies in children and adolescents. A nationwide study in Finland. Am J Epidemiol 1997; 146(5):385–93.