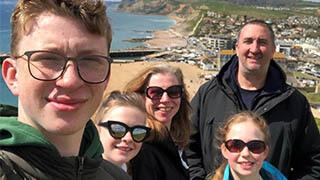 Oscar and Isla's story
Peanut allergy
Siblings Oscar and Isla avoided peanuts from a young age due to experiencing allergic reactions. Their lives changed drastically since they were enrolled in a peanut allergy research project at Imperial College London using oral immunotherapy (OIT).
Siblings Oscar and Isla knew from a young age to avoid peanuts. Oscar experienced a mild reaction aged three and the family recall a scary trip to A&E when Isla, aged eight at the time, had eaten a peanut butter sandwich: "Isla ended up spending two days in hospital – she was given adrenaline and other treatments to stop her reaction, but had to stay in hospital because she kept being sick," mum Kristy recalls.
"From then on, and with some inconclusive blood tests for our third child Lucy, we knew that all three of our children were at risk of an allergic reaction so our house became peanut free. This wasn't an issue at home, but as the children grew up it became more challenging," says Kristy. "Eating out was concerning at times – having to check the ingredients of food carefully to ensure they don't contain traces of peanuts. We also had to be careful when we were staying at friend's houses or attending parties – birthday cake was never an option," Oscar says. 
Peanut allergy usually develops in early childhood and is caused when the immune system abnormally reacts to the protein found in peanuts. Allergic reactions tend to be mild, but many children can experience more serious symptoms (anaphylaxis). These reactions aren't usually life-threatening, but some are – and unfortunately, severe anaphylaxis can't be predicted.
Things changed drastically for Oscar and Isla when they were enrolled in a research project at Imperial College London. The study, led by Dr Sharanya Nagendran of Imperial College London uses oral immunotherapy (OIT) which involves introducing very small, increasing amounts of boiled peanuts to desensitise a child's immune system. 
For several months the family would travel to London every two weeks and Oscar and Isla would be given increasing doses of boiled peanuts under medical supervision. "At the beginning I questioned whether I was doing the right thing as a parent to allow my children to be exposed to something that was essentially poison to them," say Boz. "But the reassurance and care we received from the research team was absolutely brilliant and the whole process felt safe."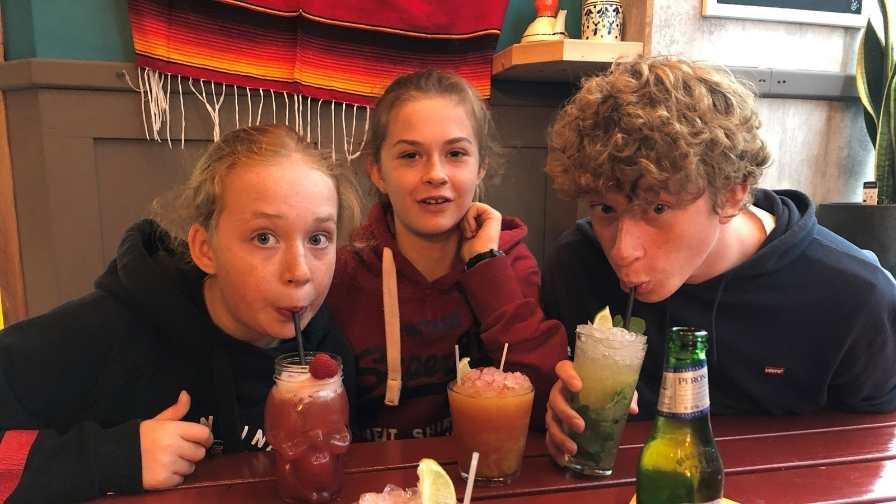 Peanut allergy affects at least one in 50 children in the UK and has been increasing in recent decades.1,2 For some, eating even milligram amounts of peanut can cause potentially life-threatening reactions, so looking after a child with the condition can be extremely stressful.
"The results have been life-changing – two years on the kids don't have to worry about eating food containing traces of peanuts. They now go to sleepovers and have the same snacks and treats as everyone else. School is less complicated and teachers are less nervous," says Kristy.
"That's not to say that there haven't been setbacks. Oscar recently had an adverse reaction to his OIT dose, but through being part of this research, he now has the confidence to administer his epinephrine injection (EpiPen®) to counteract the allergic reaction and isn't worried about managing this should he have a reaction in the future."
Oscar, who enjoys tennis, judo, basketball and playing music and Isla whose hobbies include swimming, gymnastics, netball and cooking both have positive reflections on their experience – Oscar says he would do it again – "I felt completely at ease taking part in the research. The difference it has made not having to worry about how to deal with an allergic reaction has been really empowering."
References
Allergy UK: https://www.allergyuk.org/information-and-advice/conditions-and-symptoms/778-peanut-allergy.

Prescott, SL et al. A global survey of changing patterns of food allergy burden in children. World Allergy Organ J. 2013; 6(1):21.