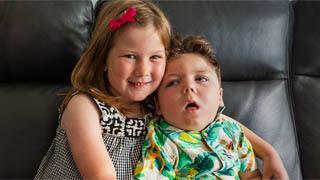 Paddy's story
KCNT1-related epilepsy
Paddy has KCNT1-related epilepsy, a rare disease which has no cure and has left him severely disabled. Since he was a tiny baby, he has suffered thousands of seizures. Most devastatingly of all, children with this condition often don't live into double figures. 
"Paddy is a beautiful little boy who is absolutely adored by everyone who meets him," says his mum, Catherine. "He has this strong presence in a room and brings so much joy. He will let us know if he isn't happy about something, especially if you put him down from being cuddled – that's his favourite thing."
When Paddy was first born, all had initially seemed well. "He fed, slept and hardly cried," says Catherine. "Although I had noticed some shaking while he was in his Moses basket, it was passed off as him adjusting to life outside the womb and it didn't seem to bother him."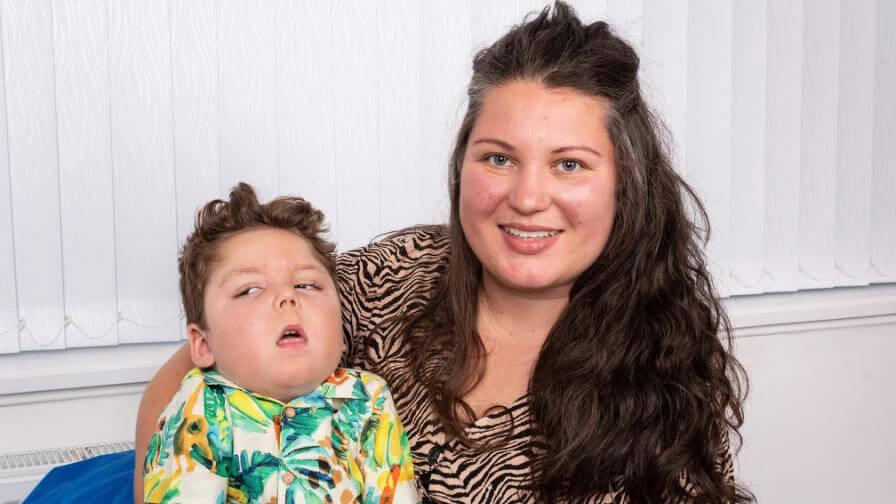 But when Paddy was two weeks old, everything began to change. He would scream for hours on end and nothing seemed to help. As those early weeks went on, Catherine instinctively began to feel that something was seriously wrong.
"His eyes would roll, and he didn't begin to smile," she says. "At eight weeks old, I took him to hospital after what was a noticeable seizure and told them I wasn't leaving."
Paddy underwent many tests and was given various medications – none of which worked. Catherine and husband James were told it could be months before they had genetic tests back.
The diagnosis, when it came, was more devastating than anyone could have imagined. KCNT1-related epilepsy is a very rare and severe neurological condition. The family's future changed in an instant.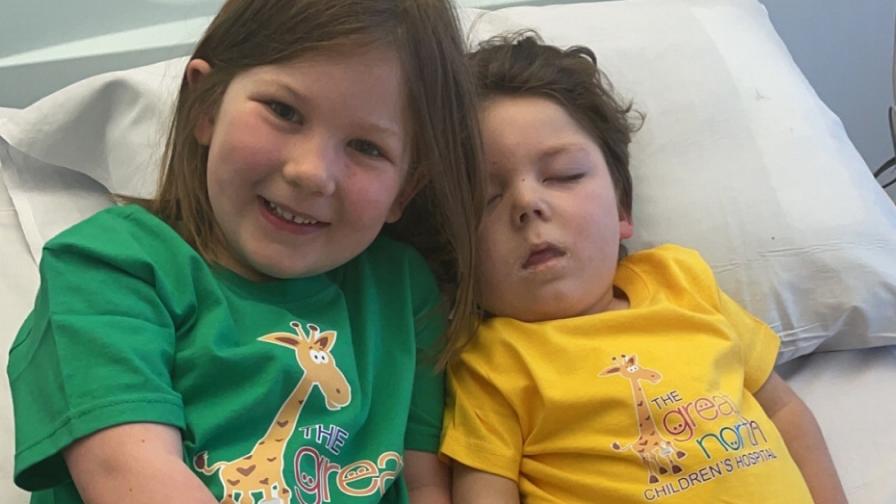 At his worst, Paddy was suffering up to 50 seizures a day. Finding the right medications to help is a delicate balance. The family never know when something will stop working.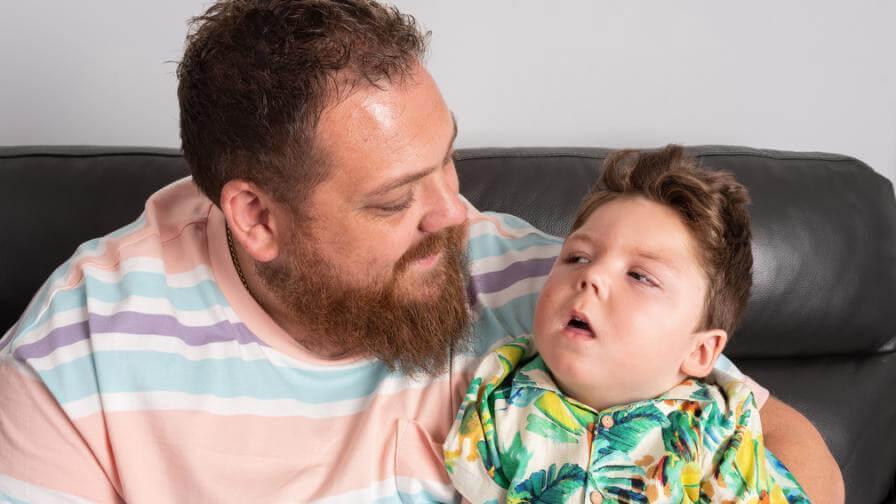 Now, at three years old, Paddy still has the developmental age of a young baby. "He has hit no milestones, and this won't ever change. He makes his own little sounds and will let us know if he is unhappy or hungry. But his only form of communication is crying," explains Catherine. 
The family's ultimate goal is to keep Paddy out of hospital and as healthy, comfortable and happy as possible – to make his life the best it can be.
Action Medical Research is currently funding researchers at the University of Leeds who are working to identify chemical compounds that could form the basis of urgently needed new medicines for children with KCNT1-related epilepsies.
Dr Jonathan Lippiat, who's leading this research, says: "Developing a safe and effective new treatment that can help control seizures and prevent damage to children's brains would greatly improve the quality of life for affected children and hopefully allow many more to reach adulthood."
"We understand that there may be no miracle cure," says Catherine. "But if this condition can be better understood then we will know we have helped future children."
Thank you to the KCNT1 Epilepsy Foundation for putting us in touch with Paddy's family. This organisation works to identify and connect families, across the world, who are affected by KCNT1-related epilepsies. The Foundation encourages anyone affected by the KCNT1 gene mutation to join their contact list to be kept informed of news and research opportunities. See here for details.