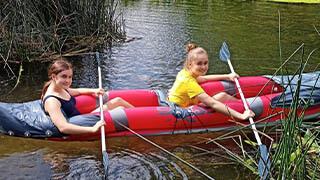 Rosie and May's story
Long COVID
Siblings Rosie and May have been severely impacted by the effects of COVID-19 and continue to suffer, both physically and mentally, with the long-term effects of the virus – also known as long COVID.
The COVID-19 pandemic has caused lives to change drastically all over the world since the disease was first identified in 2019. Whilst many people's lives have started to return to a form of normality, there are still many people suffering with the long-term effects of the virus. 
Rosie and May first became unwell with the virus in April 2020. Rosie experienced symptoms such as nose bleeds, bloodshot eyes, dizziness, joint pain and fatigue. She had to take significant time off school because of her symptoms. At the height of lockdown, Rosie describes a day in her life consisting of trying to take part in her online schooling but feeling too unwell with headaches and fatigue: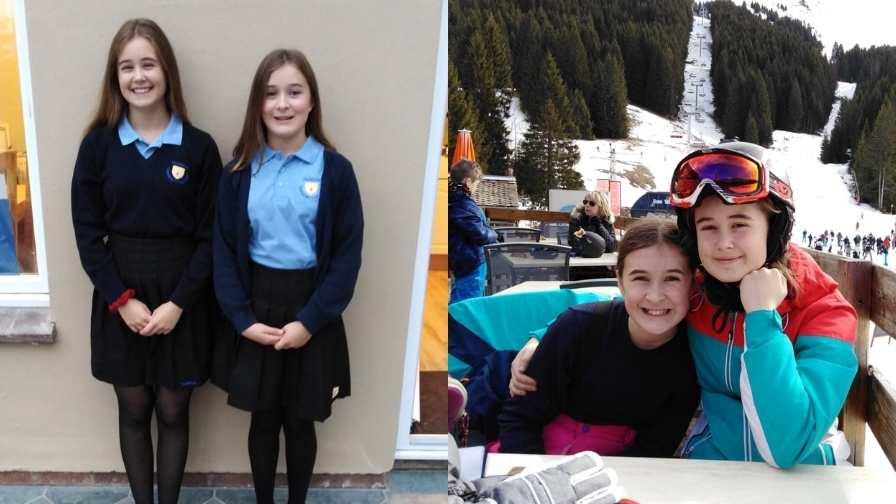 May had a high temperature which persisted for three months, she experienced chest and abdominal pain, joint pain, fatigue and exhaustion. She also experienced terrible headaches which have been an enduring symptom for two years. At one point, May had to spend three nights in hospital under observation as she was still so unwell, several months on from getting the virus. "The doctors did not find any issues in May's blood test but did detect some abnormal inflammatory markers," mum Mary recalls.
Unfortunately, May had to drop out of secondary school for the remainder of the year – consequently missing the rest of year eight. "It is devastating how much education May has missed. 
Mary describes both of her daughters as academically high-achieving – "they both did very well in their SATs exams and Rosie was heading towards very good GCSE grades. However, both girls continue to experience the neurological deficits of long COVID, including brain fog and feeling exhausted for extended periods of time. This has impacted their grades and performance at school significantly."
"As a result of being unwell for such a long time, missing big chunks of their schooling and key social interaction with their friends and peers, combined with the uncertainty of not knowing when they would be better again, the girls are experiencing the effects of chronic stress such as anxiety and low moods," says Mary.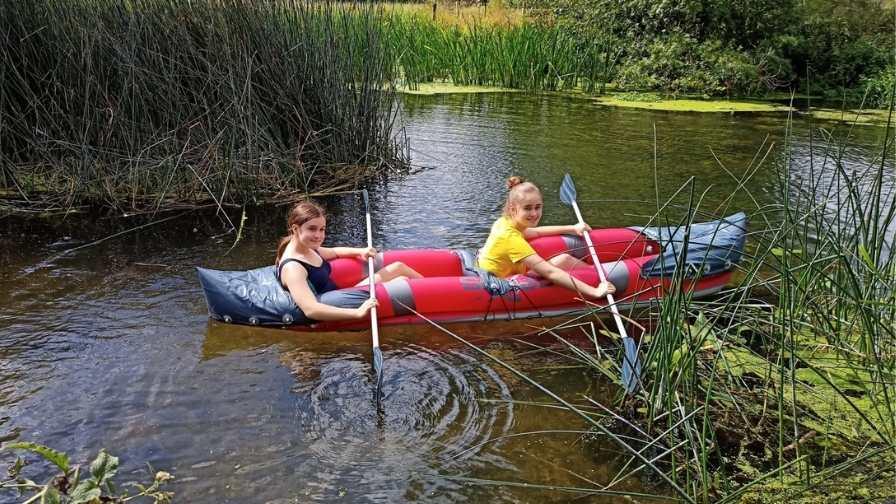 To date, long COVID has affected more than one million people in the UK alone and has had a devastating effect on many lives.[1] Many children with long COVID describe experiencing ongoing breathlessness and feelings of anxiety or low mood several weeks after infection. These problems can sadly impact their physical, mental or social well-being, interfering with their daily lives, such as their education.[1][2]
Action are funding two projects in long COVID in children. Dr Samantha Sonnappa of the Royal Brompton Hospital in London, is working with children with long COVID and developing a new online treatment programme to reduce the impact of symptoms associated with the condition. Dr Nathalie MacDermott of King's College London is investigating the underlying disease processes to see if children with long COVID have detectable brain changes, her team will carry out brain scans of children with long COVID to determine if they have or may have had some inflammation in their brain. 
Speaking about the importance of funding medical research for children with long COVID, Mary says: "It is absolutely essential that more research is done to investigate the biomedical and cognitive effects of long COVID and find out why some people suffer so much more than others."
References
Long Covid Information and Support. COVID AID. Available at: https://covidaidcharity.org/long-covid. [Accessed May 2022].

Molteni, E. Illness duration and symptom profile in symptomatic UK school-aged children tested for SARS-CoV-2. Lancet Child Adolesc Health. 2021;5(10):708-718. DOI: 10.1016/S2352-4642(21)00198-X

Stephenson T et al. Long COVID – the physical and mental health of children and non-hospitalised young people 3 months after SARS-CoV-2 infection; a national matched cohort study (The CLoCk) Study. Preprint from Research Square 2021; DOI: 10.21203/rs.3.rs-798316/v1.