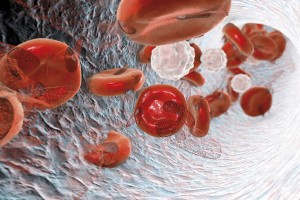 Sickle cell disease is an inherited condition that affects the red blood cells. While many children are able to lead normal lives most of the time, the disease makes them more vulnerable to serious health problems.
Some children with sickle cell disease also have learning difficulties. These can be caused by suffering a stroke – which these children are at greater risk of – but Professor Fenella Kirkham, of UCL Great Ormond Street Institute of Child Health, believes night-time breathing problems might also be partly to blame in some, disrupting their sleep and affecting concentration during the day.
With funding from Action, Professor Kirkham and her team are investigating a new approach to treating sleep apnoea in children with sickle cell disease. They are trialling the use of a common asthma medicine in a group of children aged between three and eight years old.
Professor Kirkham says: "If this medicine helps, it might mean fewer children need surgery to remove tonsils or adenoids, an existing treatment option for sleep apnoea which is something parents worry about. It might also improve the overall health and learning abilities of children with sickle cell disease."