Ataxias are a group of rare neurological disorders. They affect balance and coordination, and can cause severe disability. Research funded by Action has identified new genes linked to these conditions and helped to increase understanding of childhood onset ataxias.
When Eva was first born, there was no cause for concern and she reached her early milestones. But as she got older her parents noticed her hands shaking and began to worry. After she struggled to crawl, stand and then eventually walk they asked their GP to refer her for tests.
Diagnosed with ataxia when she was three, life is challenging for little Eva. She has problems with strength, balance and coordination, tires easily and suffers from a type of tremor that becomes more pronounced when she moves, for instance when reaching for a toy.
Ataxia can be progressive, leading to severe disability, robbing some children of the ability to walk and affecting their speech. It can also be life shortening.
Eva, now five, is currently making good progress. But the future remains uncertain, as her mum Carla explains: "Eva's condition might be progressive, it might not be, we don't know. There's hope, but no guarantee that it won't get worse."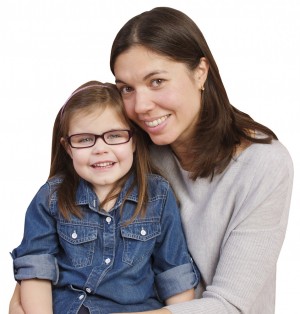 When children are first diagnosed with ataxia, it's often difficult to know why they have developed the condition. In 2012 Action awarded more than £173,000 to Professor Andrea Nemeth at the University of Oxford to investigate genetic causes of ataxia. This has led to improved genetic testing and better understanding of these conditions.
This research is already benefiting families who've received a clear genetic diagnosis and some have been able to make decisions about having more children. It has also allowed doctors to give more information on what the future might hold and in some cases to provide reassurance that a child's condition will not deteriorate. In the future it could also lead to new treatments.
"The work that's been done gives us hope that more funding will become available to help answer other questions for us, not just for Eva's sake but for other children too," says Carla.