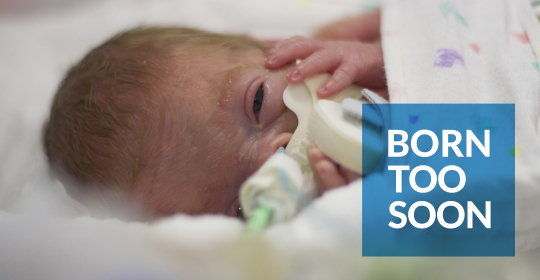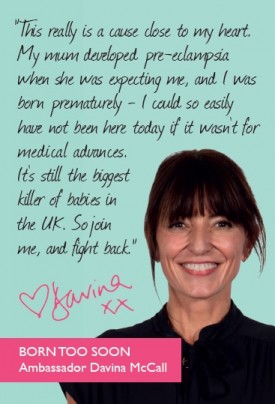 More than 61,000 babies are born prematurely each year in the UK.
Tragically more than 1,000 lose their little lives as a result of being born too soon – making premature birth the biggest killer of babies in the UK.
It's too many. Far too many.
We know through medical research we can STOP the devastation caused by premature birth. That's why we've launched our
BORN TOO SOON campaign.
Parents. Children. Families. Communities.
We're all working together to raise £1 million by 2020 to fund groundbreaking medical research that could go on to benefit millions worldwide.
- Together we can find the answers.
- Together we are unstoppable.
Join the fight. Help spread the word and fight back against premature birth.
Find out more about the campaign and how you can get involved here