We caught up with Georgina, whose middle child Matilda has the devastating rare disease Niemann-Pick disease type C (NPC), to find out how life in lockdown is affecting her and her family. Thankfully, 10-year-old Matilda is coping brilliantly. Her treatment at Great Ormond Street Children's Hospital is continuing – but she misses her friends.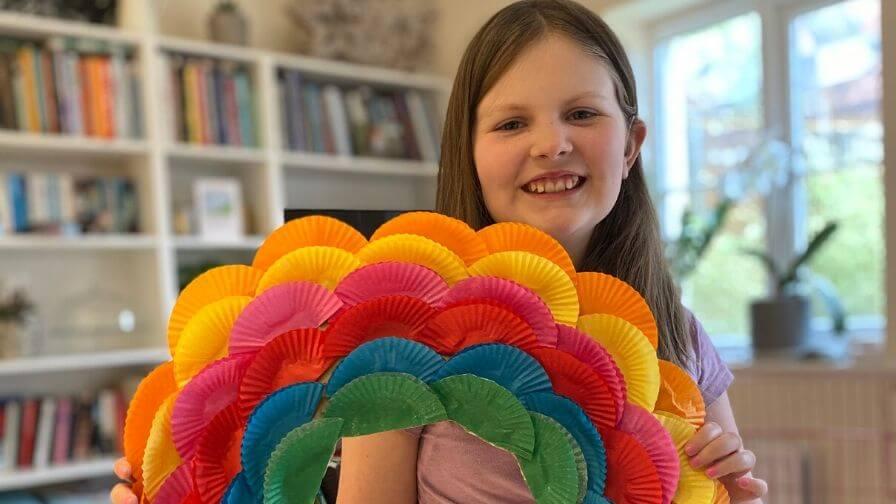 Matilda lives with a range of challenges that include hearing loss, balance and co-ordination problems, concentration, and memory problems and at school, she has one-to-one support.  
In the very different situation that the coronavirus lockdown has brought about, Matilda is enjoying creative activities at home with her little sister Ava, who also has additional needs and attends a special school. But their situation is very challenging: "It would be easy to let Matilda just do the craft related things she enjoys," Georgina explains. "But I'm aware how important it is to keep her brain active. It's not easy, there's a fine balance that needs to be achieved with her mental health and her mental activity. Matilda is already a long way behind her peers and I don't want lockdown to increase this gap. It will be hard for her to catch up as she fatigues easily." 
Matilda is not a fan of maths, her mum says: "Even the mention of it can upset her. I've had to get creative including it in daily conversation and baking activities and we've made up a shopping game to make double figure addition more fun!" 
Matilda's physical wellbeing is another area that requires careful handling: "It is important to maintain Matilda's muscle strength so she doesn't fall behind in her abilities because she's not doing regular physio at school. Rather than trying to get her to engage with a physio session at home we have to slip this into activities like dance, messy play and keep fit exercises on our dog walks," Georgina says. 
Without side-by-side support to help keep her focused, and with the loss of her routine, Matilda is a little bit at sea and some days are a real struggle: "We're using a whiteboard and setting three objectives for each day, which is helping," Georgina says. "Some days I feel like a real superhero, and other days it all just falls apart!"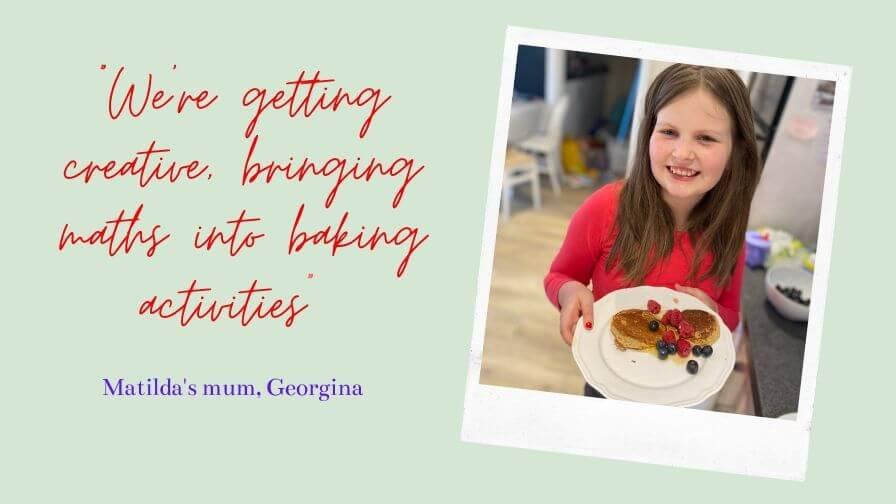 Sadly, treatment options for NPC are limited – driving work at the University of Oxford that Action is helping to support, to assess the potential of repurposing a drug currently used to treat multiple sclerosis, which may offer benefits to children with NPC. 
Matilda's usual routine includes regular visits to Great Ormond Street Children's Hospital, so medicine can be administered through a port to her spine as part of an ongoing trial. Thankfully, her treatment is continuing even under lockdown. 
"We used to go up on the train, but now I drive so we have no contact with other people. I was quite scared the first time, it was eerily quiet on the roads and almost everyone on the street wore a face mask – it made the pandemic feel very real," says Georgina. 
The fortnightly treatment is part of a long-term clinical trial: "Matilda was diagnosed with NCP aged six. Since then, we have seen no drastic dip but it's hard to say if this is due to the medication or not, as NPC affects each child differently. Matilda has experienced slight cognitive decline and dementia symptoms. At one point there was a pause in the trial and her speech and memory did seem to get worse."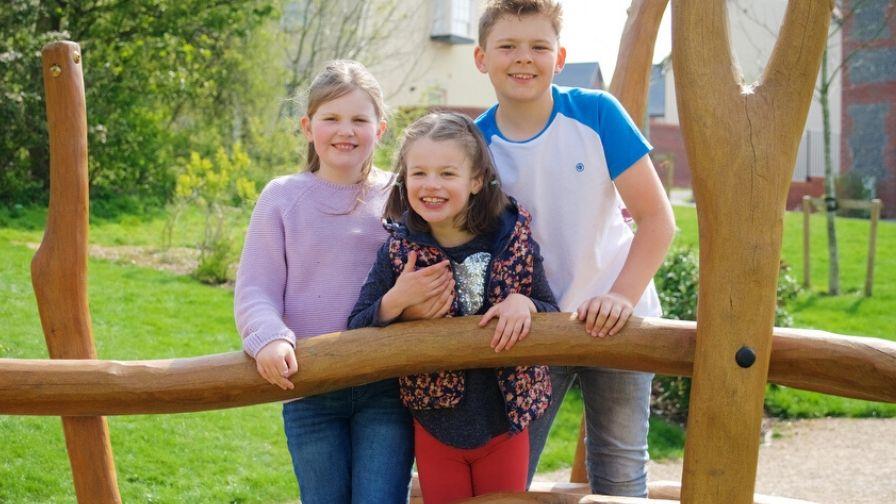 With different measures in place due to the pandemic, Matilda's usual doctor has been required to help elsewhere in the hospital. 
"Matilda finds change stressful so this made her very anxious," says Georgina. "It was alarming  for her seeing all the staff wearing masks, but she is settling into the new routine now."  
"Matilda worried that a different doctor wouldn't know how to do the procedure, so I explained it would be fine as he was a professor!" Georgina adds. 
After the procedure, Matilda is very tired and wobbly, and needs extra care at home. She cannot go to the bathroom alone, or walk downstairs unaided. But after a few days, she becomes steadier.  
Ultimately, although she misses her friends, Matilda loves being at home: "Family is the most important thing," her mum reflects.