The ultimate cycling experience!
Join Action and our event partner Hotchillee on LONDON-PARIS, for rolling road closures in France and the trip of a lifetime.
This is your chance to represent Action and join Hotchillee's 20th anniversary of LONDON-PARIS. The ride will be a celebration of everything achieved in the past two decades, and your last chance to ride Hotchillee's flagship event in its current format with closed roads…
One More Time!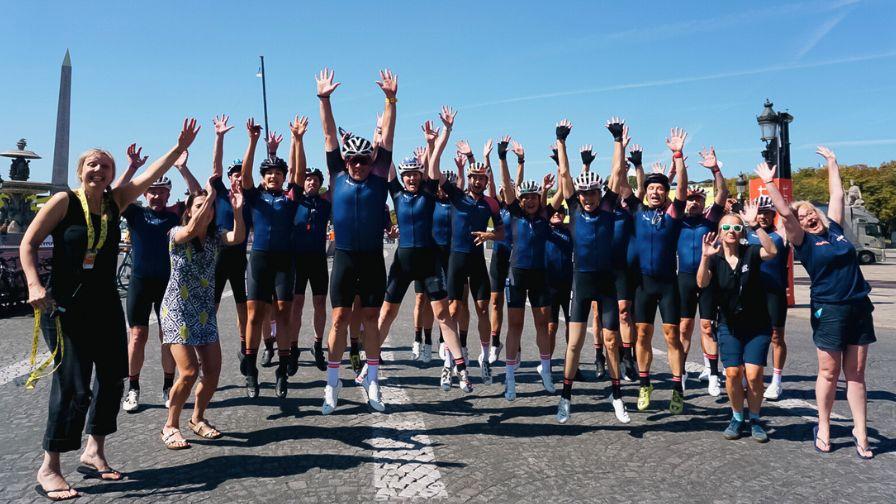 Key Information
Event Date:

13 - 16 June 2024

Registration fee:

£149

Fundraising target:

£1,800

Route:

160km+ a day over 3 days
the Route
Sign on -  Wednesday 12 June
Sign On takes place at Imber Court Sports Club, Ember Lane, Hampton Court, KT8 0BT. Accomodation is not included on the Wednesday night.
14:00 – 16:45: Sign on
16:45 – 17:30: Rider briefing

FYI: accommodation is not included on Wednesday evening.
Stage 1 - Thursday 
Prepare for a sunrise start as we depart Hampton Court for the coast.
With a channel crossing in the evening, it's full steam ahead as we tackle part of the London 2012 Olympic Road Race route, then roll through quintessential English countryside to the sea. 
Stage 2 - Friday 
Wake up to a continental hotel breakfast before you hit the road for your first day riding in France. 
With no ferries to catch there's less pressure on the timings today, but with a days riding already in your legs it's still a tough day in the saddle.
Stage 3 - Saturday
The morning may feel long, but as the excitement builds there's no more iconic finish line than the foot of the Eiffel Tower where you'll celebrate with your new LONDON-PARIS buddies.
Enjoy some well-earned post-ride celebrations before hitting the hay in 4* Parisienne hotel.
Return Sunday 16 June 
A leisurely breakfast before making your way to Gare du Nord to head home on the Eurostar, with a coach transfer to Imber Court where your bike will be waiting for you to collect.
If you are not returning to the UK after the event Hotchillee can transport your bike box to Paris for you instead if required.
At a glance:
Rolling road closures (France) and traffic calming measures (UK) along entire route
A fully supported group riding experience
160km+ a day over 3 days
350 riders over 5 ability groups from experienced to beginner
Lead car, motorbike escort, mechanical, medical and sports therapist support
100+ event crew with 19 years experience
3* and 4* hotels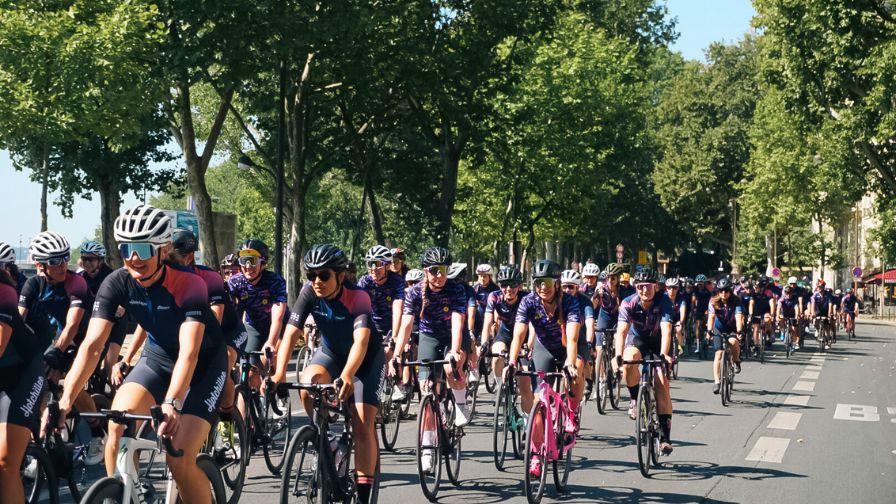 Why ride for action?
Join Team Action and you'll get:
One FREE place on any of our Ride 100 Series sportives
Access to an online community to chat with fellow riders
Newsletters with handy fundraising hints, tips and info
A dedicated phone line to the event manager at Action
Plus all the benefits of being a part of the Hotchillee community, including:
Monthly supported group rides from registration to the event
Free membership of Hotchillee with access to The LONDON-PARIS channel on the Hotchillee App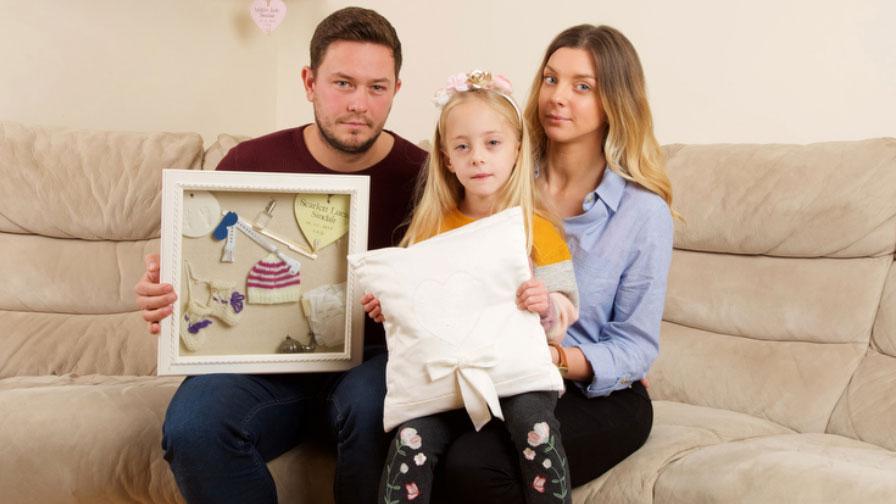 ride for a reason
Ride for children like Millie and Scarlett
Millie, who was born at just 28 weeks, is a loving child with a startlingly mature awareness of her twin sister Scarlett, who tragically died aged just one month after contracting the deadly bowel condition necrotising enterocolitis (NEC). Action fund research into causes of prematurity and devastating conditions such as NEC. By riding London to Paris you can help our fight for tiny lives.

Event Includes
3 days in the saddle
369km route
Rolling road closures in Paris
4 nts accomm
Ferry and Eurostar
Most meals (See FAQs)
Snack and lunch stops
Celebration in Paris
Ride captains
Event tshirt and jersey
Frequently asked questions
What is my route?
The route will be released later this year.
What bike can I ride?
We recommend you ride on a road bike.
What are the entry requirements?
You must be 18 years or older on 13th June 2024.

If you are in doubt as to your fitness then we recommend you have a medical check-up before registering.
How much do I have to raise?
You need to hit the overall fundraising target of £1,800 by the time of departure ideally. Please note that Gift Aid and your registration fee cannot be counted towards this amount.
Is the route signed?
You will be provided with gpx files. The routes in the UK and France are not signed for the whole event you will be supported by the Hotchillee ride captains and event crew.
What is the format of the event?
The event is a cycling adventure, not a race and participants are free to ride solo if they wish or in groups supported by the Hotchillee ride captains. The ride captains are there to support, encourage and help with any mechanicals. They will also be in contact with the event team and support vehicles.
The support vehicles will meet participants at various points along the route which are accessible, however you will need to be self-sufficient for large sections of the ride. 
What is the typical speed of a rider on this trip?
The minimum average speed participants require to ride this event is 15 km/h.
Where do I Sign On?
You will need to Sign On for the event in person on Wednesday 12 June 2024. Sign On at Imber Court Sports Club, Hampton Court, KT8 0BT between 14:00-17:00. Rider briefing will take place at 17:30. You will not be able to sign on on the morning of the ride..
Where is the Start Line?
The start is from Imber Court Sports Club, Ember Lane, East Molesey, Surrey KT8 0BT
Where can I stay on Wednesday night?
We recommend finding a hotel in or close to Esher. With an early start the next morning for Stage 1, you'll get a bit more of a lie in! To find a local hotel on Booking.com click here.
How do I get back to the start line after the event?
Bikes will be returned to Imber Court from Paris unless you have asked us to transport your bike box to Paris for you.
Your return travel is included this year for the first time. A Eurostar and coach package will get you back to the which drop you back to the start line where your bike will be waiting. N.B: You will need to get yourself to the Gare du Nord.