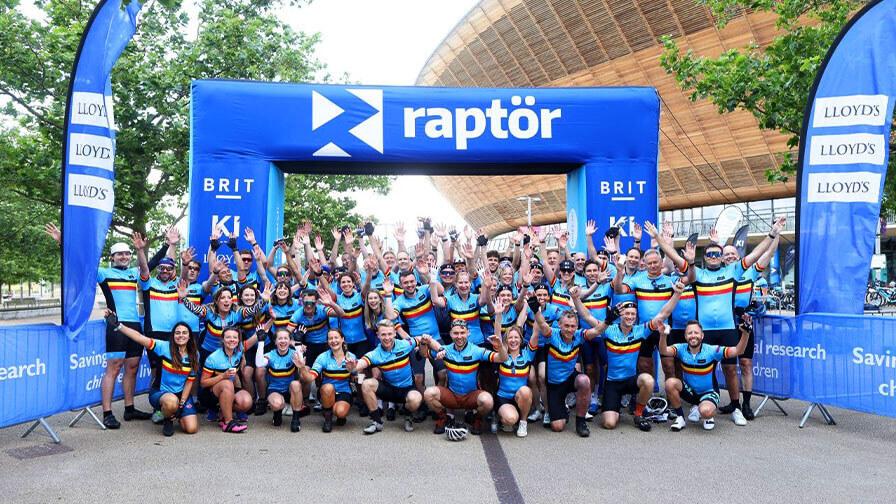 Raptör 2024
Our annual adventure for folk from the insurance industry who share a passion for cycling and may not be averse to doing a bit of networking from the saddle.
Register your interest now if you want to be on the start line for Raptör - our annual challenge for the insurance sector.
The anticipated route for the year 2024 promises an awe-inspiring journey in the Swiss Jura Mountains. Riders will have the privilege of cycling through breath-taking countryside, with incredible scenery throughout their unforgettable expedition.
Designed and delivered by the highly experienced Action Medical Research cycling team, this event will ensure you have the chance to network on a cycling challenge that will bring you and your riders, memories for life!
Lead Partner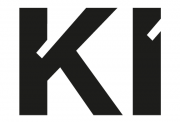 The first fully digital and algorithmically-driven Lloyd's of London syndicate; instant capacity, anytime, anywhere.
Main partners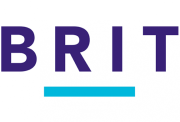 We don't react to the future, we write it.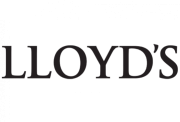 Through the collective intelligence and risk-sharing expertise of the market's underwriters and brokers, Lloyd's helps to create a braver world. 
Supporting Partners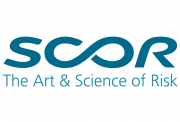 Combining the Art and Science of Risk to protect societies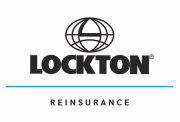 Lockton is the world's largest independent insurance brokerage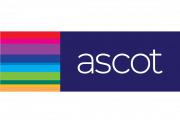 We're a modern-era insurance and reinsurance company, operating through an ecosystem of interconnected global platforms, bound by a common mission and purpose.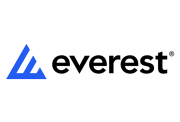 A global leader in risk management, we are rooted in a rich heritage, focused on long-term value, disciplined with capital, caring deeply about our impact on communities and the wider world.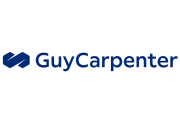 Driven by innovation. Powered by purpose. Guy Carpenter brings together unmatched insights with bespoke solutions to help clients meet the challenges of our time.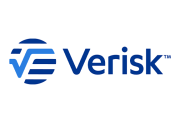 Verisk provides expert data-driven analytic insights that help business, people, and societies become stronger, more resilient, and sustainable.
Cycle to help children like Emmy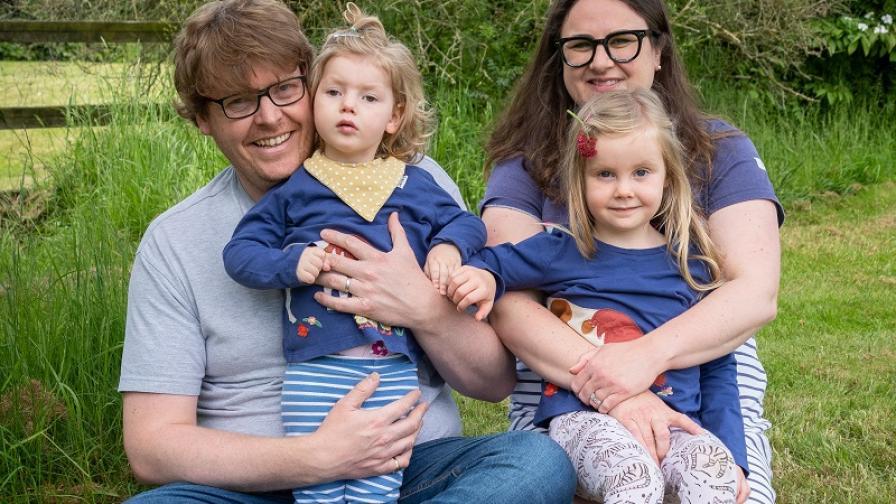 Two-year-old Emmy has Vici syndrome, a very rare and life-limiting genetic disorder. Vici syndrome causes a wide range of symptoms which usually include recurrent infections, heart problems, delayed development, deterioration of the nervous system, and seizures. Sadly, there is currently no cure or effective treatment and most affected children lose their lives at a very young age.
 
"I hope for the same things that all parents hope for – health, happiness and longevity but within a different framework I guess." says mum Ellie.
Sadly, there are currently no effective treatments that can cure or slow the progression of Vici syndrome. With Action Medical Research funding, Professor Michael Duchen and his team at University College London hope to change this. They aim to better understand and target the cellular processes that go wrong in Vici syndrome – and to test existing drugs that could help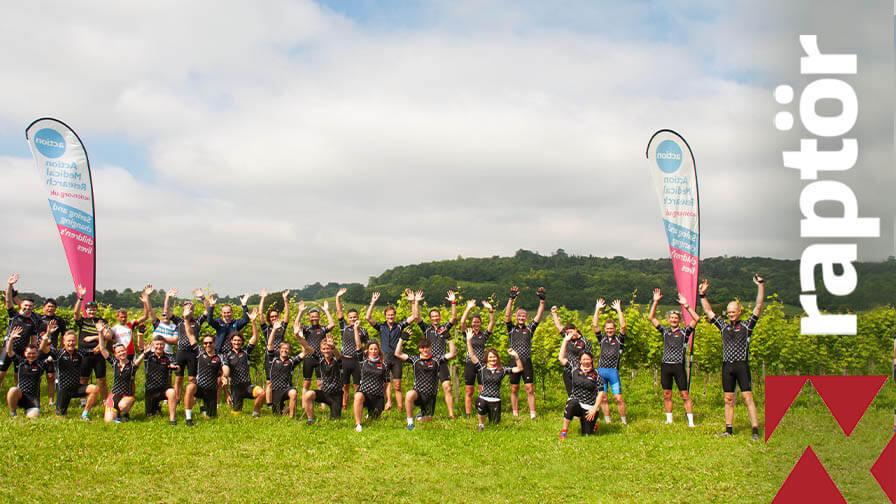 Key Information
Route:

Swiss Jura Mountains Challenge

In the saddle:

4 days

Event date:

10 - 14 July 2024

Registration fee:

£200

Sponsorship to raise:

Minimum £2,400 (inc. registration fee)
What is included
Guide Rides
All meals, snacks & fluids
Medical staff
Support vehicles
Baggage transport
Bike mechanics
Maps and GPX files
Airport transfers
Training support
Celebration gala dinner
4* hotel twin share (sngl. supp. available)
Bespoke jersey
* Note: Riders need to arrange their own transport (return flights) to Zurich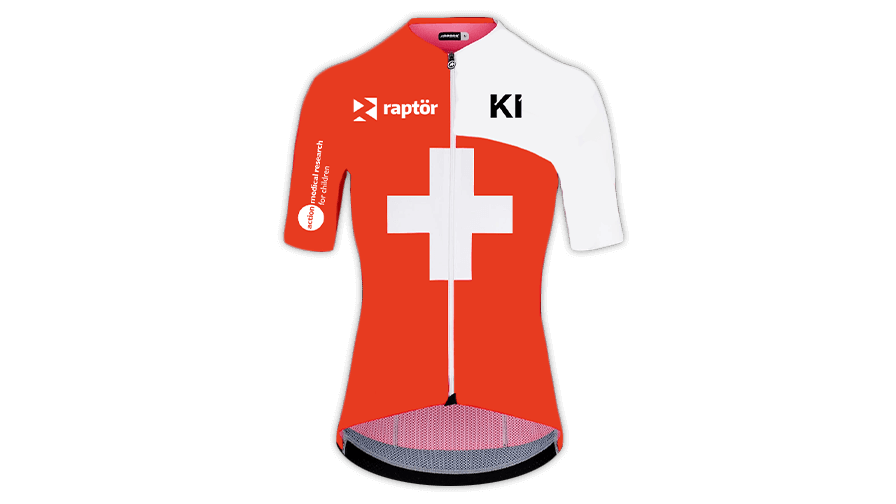 The Jersey
2024's bespoke Swiss design.
frequently asked questions
What is my route?
2024 will see riders based in Yverdon-les-Bains which offers routes into the scenic Jura Mountains and Chasseral National park including Mont Tentre and Mont Chasseral. Riders will have the option of a tougher or more accessible circular route each day. As in previous years this will be fully supported and guide led in groups of up to ten.
What time do we need to register on the day and when do we leave?
You will need to fly yourself to Zurich or Geneva airport landing the morning of Wednesday 10 July, where a coach will transport you to the hotel. Further information and timings will be sent out in due course.
How will my bike be transported?
Due to import and export regulations all bikes must be transported together. We will send you a location in outer London to drop and collect your bike before and after the event.
How much do I have to raise in total?
We ask you to raise a minimum of £2,400 in order to take part, which includes the trip costs. The cost of your registration goes towards your fundraising target. Please note that Gift Aid cannot be counted towards this amount.
Why do I need to bank a minimum of £700 by 15 April 2024?
We need you to have raised and banked a minimum of £700 by this date so that we can pay for your place on the challenge which contributes towards your transport, accommodation and food throughout your trip. This includes the £200 registration fee that you can add as an offline donation to your fundraising page. Unfortunately, if this amount has not been banked by this date you will need to make a plan to pay for the shortfall. If you would like to pay this cost personally then that's no problem. We are happy to take a credit/debit card payment over the phone or alternatively you can sponsor yourself via your online sponsorship account.
When do I need to raise the remainder of my sponsorship?
You will need to raise and bank the remainder of your sponsorship, (£1700) by the 14 August 2024.
What kind of rider takes part?
This event is open to everyone from hobby rider to enthusiast. The riding speeds vary from 10mph to 20mph so you will always find someone to ride with regardless of your speed.
What is the typical speed of a rider on this trip?
Traditionally this challenge attracts a mixed group of cyclists, from those starting out to everyday riders. On average there will be riders cycling at around 10mph through to 17/18mph on average over the four days.
What kind of bike do I need?
We recommend a road bike which is fully serviced and in good working order. Some riders use hybrid bikes and replace the tyres with thin tyres. We would not recommend a mountain bike for these kinds of distances.
Do I need to wear a cycle helmet?
Yes, you must wear a cycling helmet to take part in an Action Medical Research bike ride.
Where will we be staying?
Accommodation will be at the 4 star Grand Hotel Des Bains, Yverdon-les-Bains. etc.
Can I book a single supplement?
Yes, you can make an additional Single Supplement Payment if you would prefer to have a single room for the entire trip (and not share with anyone) on a first come first served basis.
The additional cost of this is £325 which will be invoiced to you separately after the registration process.
I'm worried that I might get lost
There will be a ride leader to help you navigate your way on the route. In addition, there will be a downloadable GPX for a bike computer and you will get also briefing every day to let you know what to expect and to give you a rough idea of where you are going to be heading that day. Please note that unfortunately, we are unable to accommodate any additional support vehicles that you may wish to bring along. You will also be provided with an emergency telephone number to call if you think you have managed to sneak your way off route!
What happens on the final evening?
We will celebrate your achievements with a special Insurance Industry Gala Dinner. This will be a dinner with drinks in an informal setting to celebrate our success!
What if I would like to stay on in Switzerland?
We will be transporting your bike back to the UK for collection in outer London the following week. As you are responsible for your own flights, you can extend your stay in Switzerland and arrange another time for collection, although there is limited availability for this option. Alternatively you can nominate somebody to collect your bike on your behalf.
Will my bike get damaged?
Our tour operator will take good care when transporting the bikes back to the UK. The bikes are rugged and are packed in well to limit movement whilst in transit. If you want to bring additional foam tubing for the main frame and forks or a bike bag then that's fine with us. However PLEASE DO NOT BRING A BIKE BOX as these take up quite a bit of room on the trucks. Bike bags are acceptable.
Thank You!
Action Medical Research has been supporting research to develop breakthrough treatments, vaccinations and cures for children for over 70 years. We've helped beat polio, fight meningitis, and develop ultrasound scanning in pregnancy – saving and changing children's lives. Today Action continues to push for answers for some of the toughest fights our children face.