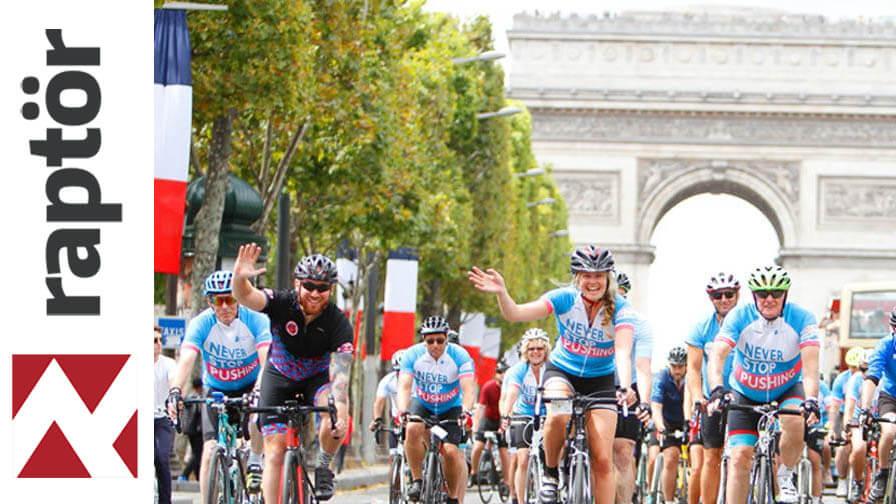 Raptör 2021
Our inaugural annual adventure for folk from the insurance industry who share a passion for cycling and may not be averse to doing a bit of networking from the saddle.
Register now if you want to be on the start line for Raptör 2021 - the insurance sector ride. You'll join folk from across the industry as you ride this challenging route punctuated with regular vineyard stops each day. Covering around 75 miles each day, you'll get a chance to network from the saddle and enjoy a private wine tasting tour of Denbies Vineyard at the conclusion of the event. 
Designed and delivered by the highly experienced Action Medical Research cycling team, this event will ensure you have the chance to network on a cycling challenge that will promises to be a special experience.
Itinerary
2021 route map coming soon
Day 1
Denbies Wine Estate to Maidstone - Setting off from the majestic Denbies Wine Estate the ride takes riders through the Surrey Hills and into the garden roads of Kent. With historic castles, Oast Houses and an afternoon stop at a vineyard day 1 showcases the best of Kent.
Day 2
Maidstone to Brighton Leaving Maidstone - The route heads South and into Sussex via Chapel Down Vineyard and some lovely leafy lanes, before dropping to the coast and Brighton.
Day 3
Brighton to Winchester - The longest day of the trip sees riders head west through the South Downs national park and onto the historic Cathedral city of Winchester. The route includes another vineyard stop breaks the day.
Day 4
Winchester to East Horsley - Leaving Winchester the route snakes East and back into the Surrey Hills before finishing in East Horsley. A vineyard stop in Albury completes the tour.
Day 5
Denbies Wine Estate - We will transport riders to Denbies Wine Estate for a full wine tasting morning to end the event in style.
Itinerary subject to change
Event Partner

Brit is a leading global speciality insurer and reinsurer focused on underwriting complex risks.
Ride team led by Mark Allan.
Media Partner

Insurance Insider - The insurance news organisation
Official Bike Partner

Leading British Cycle Manufacturer
Cycle to help children like Scarlett and Millie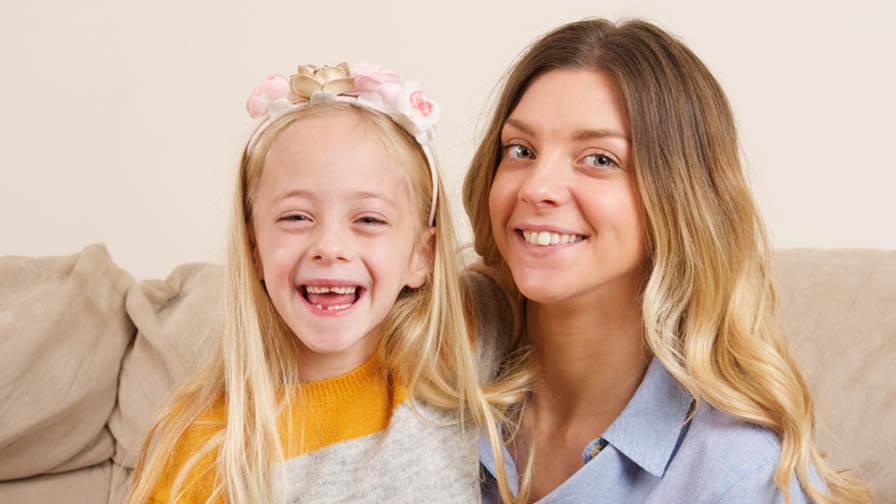 Scarlett and Millie's Story
Pregnancy complications led to Millie and her twin sister Scarlett being delivered by caesarean section at just 28 weeks. At 3 weeks old both the twins contracted the deadly bowel condition necrotising enterocolitis (NEC) and parents Emma and Dan faced the heartbreaking loss of their daughter Scarlett.
One in ten babies are born prematurely in the UK every year, that is over 60,000.
A huge advocate of the work that Action Medical Research does, Dan says "If the research wasn't done, doctors wouldn't have the knowledge that they do now, and the ability to treat tiny babies who are born prematurely or get conditions like NEC... We just hope research will find a way to stop it or catch it sooner"
By taking part in the Raptor London to Paris cycle challenge and fundraising for Action, you can help fund research to help children like Millie and Scarlett.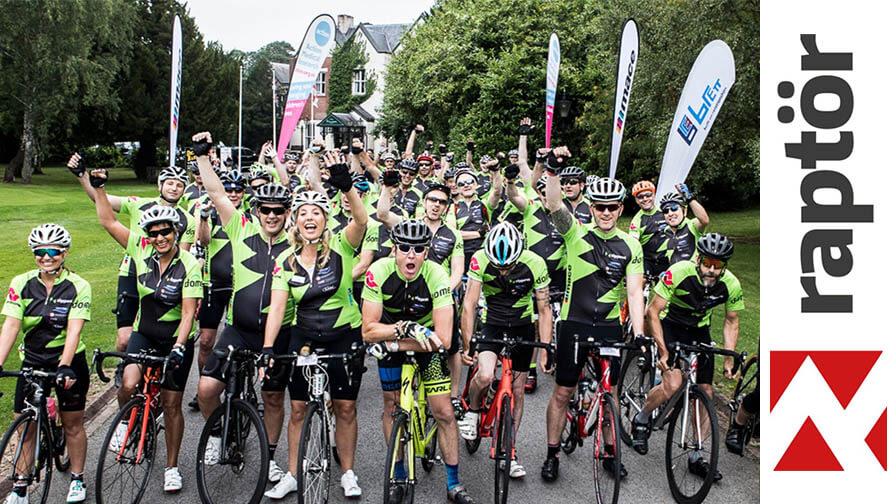 Key Information
Route:

Surrey Hills - Kent - Brighton - Winchester - Surrey

In the saddle:

4 days

Event date:

14 – 18 July 2021

Registration fee:

£25

Sponsorship to raise:

£2,000 (inc. trip cost)
What is included
Fully Signed Routes
GPX Route files
Ride leaders and sweep riders
Medical and mechanical support
Sweep vehicle
Feed stations
Post Ride Massage services available
4* Hotel Accommodation
Vineyard experiences each day
Luggage transfer with bags in room service
Celebration gala dinner
Wine tasting experience
Bespoke jersey
Bespoke event medal
frequently asked questions
What is my route?
Surrey - Kent - Brighton - Winchester - Surrey
Where is my start point for the ride?
We'll be setting off from Denbies Wine Estate early in the morning. Further information and final timings will be sent out in due course.
What time do we need to register on the day and when do we leave?
Registration will be early on Wednesday 14 July. Further information and timings will be sent out in due course.
Can I hire a bike to take part in this event?
Yes, you can hire a bike. Please complete get in touch with us at events@action.org.uk for more information
Can my bike be couriered elsewhere?
Yes. If you don't plan to home after the event, or would prefer to have your bike sent straight to your home, you can arrange a courier directly with our travel partner, please contact us at events@action.org.uk to find out more. 
How much do I have to raise in total?
We ask you to raise a minimum of £2,000 in order to take part, which includes the trip cost of £1,239. Please note that Gift Aid cannot be counted towards this amount.
Why do I need to bank a minimum of £1,239 by 23 April 2021?
We need you to have raised and banked a minimum of £1,239 by this date so that we can pay for your place on the challenge. This amount pays for your transport, accommodation and food throughout your trip. Unfortunately, if this amount has not been banked by this date you will need to make a plan to pay for the shortfall. If you would like to pay this cost personally then that's no problem. We are happy to take a credit/debit card payment over the phone or alternatively you can sponsor yourself via your online sponsorship account.
When do I need to raise the remainder of my sponsorship?
You will need to raise and bank the remainder of your sponsorship, (£761) by the 22 August 2021.
What is the typical speed of a rider on this trip?
Traditionally this challenge attracts a mixed group of cyclists, from those starting out to everyday riders. On average there will be riders cycling at around 10mph through to 17/18mph on average over the four days.
What happens to my main luggage?
On the ride, your main luggage will be transported from hotel to hotel throughout the duration of the trip. You will be given a luggage tag for your main bag so that it arrives at the correct hotel. You can prepare a day bag that will be transported each day to lunch that you can access for essentials you may need on the day (sun-cream, waterproof jacket, arm warmers etc).
After the event, you will need to look after your main luggage. In the past, participants have left their bags at the hotel for the day or in a secure locker at the train station. Either way, you will need to bring your entire luggage with you on the Eurostar back to London.
Where will we be staying?
Accommodation en route is in 4 star hotels, picked for their proximity to the route. The accommodation will be twin share with washing facilities. However if you wish to request and pay for a single room, we can organise that for you.  
Can I book a single supplement?
Yes, you can make an additional Single Supplement Payment, if you would prefer to have a single room for the entire trip (and not share with anyone) The additional cost of this is approximately £230, which needs to be paid to the tour operator, please contact us at events@action.org.uk to find out more.
Where will I finish?
You will be transported back to your car at Denbies Wine Estate at the end of the trip. 
I'm worried that I might get lost
You will get a briefing every day to let you know what to expect and to give you a rough idea of where you are going to be heading that day. In addition, you will receive a map of the entire route to help you navigate your way along with downloadable GPX for a bike computer. The route will also be marked with arrows and several support vehicles and staff from Discover Adventure and Action Medical Research will monitor the ride. Please note that unfortunately, we are unable to accommodate any additional support vehicles that you may wish to bring along. You will be provided with an emergency telephone number to call if you think you have managed to sneak your way off route!
What happens on the final night?
We will celebrate your achievements with a special Insurance Industry Gala Dinner. This will be a dinner with drinks to celebrate our success!
Do I need to wear a cycle helmet?
Yes, you must wear a cycling helmet to take part in an Action Medical Research bike ride.
What kind of bike do I need?
We recommend a road bike which is fully serviced and in good working order. Some riders use hybrid bikes and replace the tyres with thin tyres. We would not recommend a mountain bike for these kinds of distances.
What kind of rider takes part?
This event is open to everyone from beginner to hobby rider to enthusiast. The riding speeds vary from 10mph to 20mph so you will always find someone to ride with regardless of your speed.
Fundraising Breakdown
Registration fee: £25
Trip cost: £1239
Fundraising: £761
Total: £2025