Children's charity Action Medical Research has announced a call for research into COVID-19 and its potential impacts in children and young people.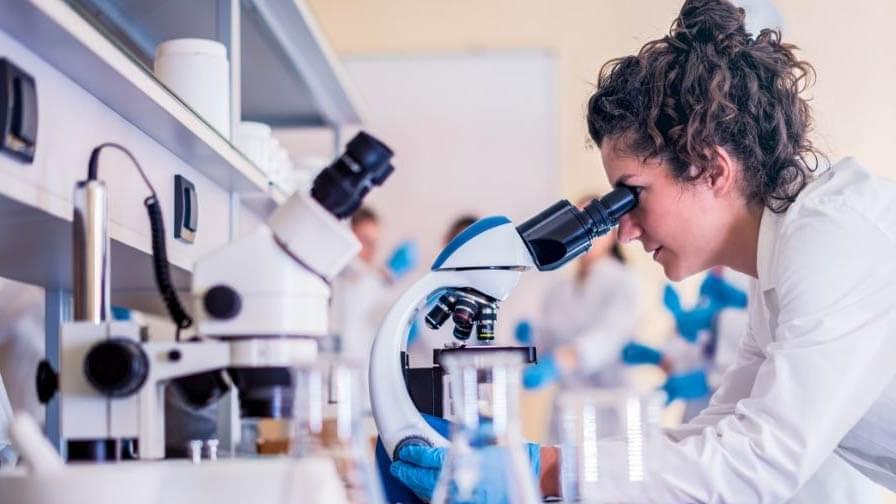 Director of Research at the charity Dr Tracy Swinfield explains: "Medical research is underway to help beat COVID-19 but there is a lack of research specifically focusing on children and how the virus and the pandemic affects them. As a child health charity, we want to support research that aims to fill this gap." 
Launching its call for research applications, alongside a £1 million fundraising appeal, the charity hopes to help address some key questions: 
Why do some children with COVID-19 get so sick and others don't?  

Why are most children resilient against infection but others are vulnerable? 

Can we better understand vaccines and treatments for COVID-19 in children?   

How does the COVID-19 pandemic affect my child's mental health? 
Although children are not considered to be most at risk from coronavirus, tragically, some children are still vulnerable and COVID-19 has caused severe illness and loss of life for children across the world. 
Children who have underlying health conditions, such as severe asthma, cystic fibrosis, obesity and diabetes, are at higher risk of developing serious complications from COVID-19. Children with weak or compromised immune systems may also be at higher risk of catching the virus and of developing severe disease. 
Building on its track record of funding high quality research that saves and changes children's lives, Action has brought together an expert advisory group of leading children's health researchers. The group has helped guide how the charity can best fund research in this important area. 
Professor David Rowitch, Head of Paediatrics at the University of Cambridge, who is part of the advisory group says: "The COVID-19 pandemic has affected children in ways we could never have predicted. New research is urgently needed to better understand the short and long-term impact of infection in the general population, and why certain children are particularly vulnerable." 
Dr Swinfield comments: "As a charity set up nearly seven decades ago to help beat polio, our track record of success includes helping to develop the Hib vaccine for meningitis and helping to test the rubella vaccine. Our funding also helped to develop the use of ultrasound scanning in pregnancy. Today, we continue our fight to fund top quality medical research to save the lives of babies, children and young people. We are forging ahead to help better understand the impact of COVID-19 in children." 
To fund this work, the charity has launched a £1 million COVID-19 appeal with Director of Fundraising Lewis Coghlin noting: "Action is tackling the biggest health issue of our time, on behalf of children – we warmly welcome support." 
ENDS 
Notes for editors 
Action Medical Research has launched an appeal to raise over £1 million to fund vital medical research for children in the fight against COVID-19. 
Funds raised through this appeal will go directly to this area with 100 per cent of the donation going towards making this research happen in the fight against COVID-19. 
Donations can be made online here: https://action.org.uk/appeals/covid-19-childrens-research-appeal 
Details of the COVID-19 research expert advisory group can be found here: 
https://action.org.uk/appeals/covid-19-childrens-research-appeal/covid-19-appeal-expert-advisory-group 
Action Medical Research's COVID-19 children's research appeal will help the charity to identify high quality research, based on independent peer review and recommendations from a bespoke Scientific Advisory Panel to assess project applications.  Action is a founder member of the Association of Medical Research Charities and a rigorous gold standard scientific review process ensures that the charity only funds high quality research across the UK. Donors can feel safe and assured that any funding committed towards COVID-19 research will go where it will make the biggest impact for children's health at this important time. 
Details for researchers of how to apply, and further guidance for this research call, can be found here: https://action.org.uk/research/apply-research-grant/apply-project-grant  
(Proposals for studies of up to 36 months' duration at UK universities, hospitals or research institutions may use the following themes for guidance, although the call is not limited to these areas: 
Understanding severe illness including the immune and inflammatory response to COVID-19 in children and young people 

Mechanisms of resilience and vulnerability to COVID-19 infections 

Medical research for children and young people that feeds into policy recommendations and impacts for society 

Neurodevelopmental and mental health impact of COVID-19 
 
Link to image – please credit istock:https://www.dropbox.com/s/c1yjv8b3c0oxjxi/iStock-1012405368.jpg?dl=0 
Action Medical Research 
Please contact Dr Kate Lee, Research Communications Officer
T: 07754 320281 
Follow us on Twitter at @actionmedres and @amr_events   
Like our Facebook page at facebook.com/actionmedres 
Follow us at pinterest/actionmedres 
Action Medical Research is the leading UK-wide charity saving and changing children's lives through medical research. For more than 65 years we've helped pioneer ways to prevent disease and develop treatments benefiting millions of people. Our research has helped to beat polio in the UK, develop ultrasound in pregnancy, fight meningitis and prevent stillbirths. But we urgently need to develop more new treatments and cures for sick babies and children and we can't do it without you. 
Join our fight for little lives today. 
Charity reg. nos 208701 and SC039284.