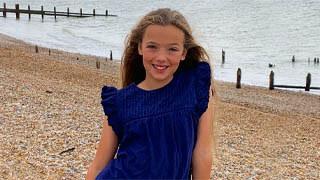 Beatrice's story
NMDAR-antibody encephalitis
Aged just eight and previously healthy, Beatrice endured the terrifying effects of autoimmune encephalitis – a rare type of brain inflammation, which caused her to lose the ability to walk or speak for several months.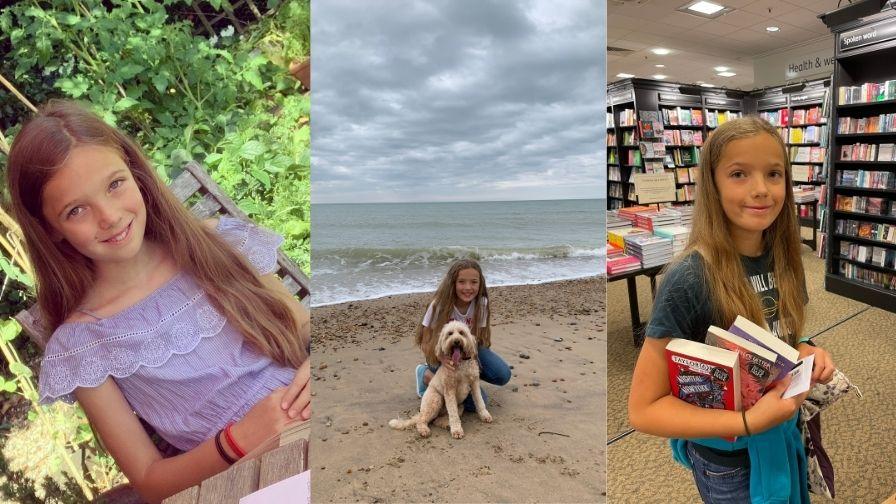 In May 2019, eight-year-old Beatrice was rushed to hospital after having a prolonged seizure at school. A battery of tests ruled out a brain tumour and other acute conditions, and the hospital staff suspected that Beatrice had epilepsy.
For the following weeks Beatrice was not herself. She became more withdrawn – she didn't want to talk or eat and was generally not her usual bubbly self.  
Two weeks after Beatrice suffered her first seizure, things took an even more terrifying turn for the worse. Beatrice's parents, David and Amy, had to take her back into hospital as they were concerned that she hadn't been eating or sleeping. While they were back at Pembury hospital, Beatrice lost the ability to speak. She began having more seizures and was moved to the Evelina London Children's Hospital. On the way to the Evelina Beatrice was hallucinating and became very agitated and distressed.
Amy recalls every mother's worst nightmare: "By the time we had arrived at the Evelina, Beatrice had become non-verbal and had lost all control of her body. She was having an EEG and at that moment it looked like everything just drained from her." Beatrice didn't speak again for the next 13 weeks.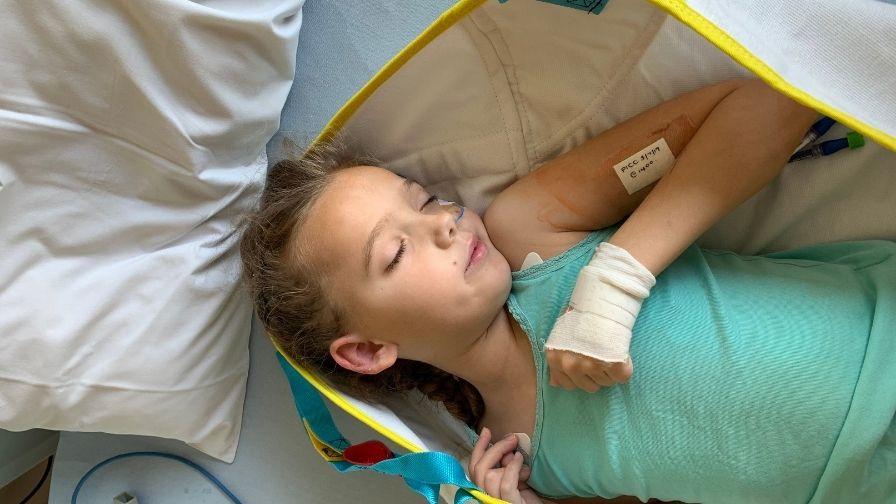 After diagnostic tests ruled out epilepsy and hemiplegic migraine, Beatrice was eventually diagnosed with a rare type of brain inflammation called NMDAR-antibody encephalitis (N-methyl-D-aspartate receptor antibody encephalitis).
"Following her diagnosis Beatrice was given a number of successive treatments including steroids, intravenous immunoglobulin (IG), plasma exchange and rituximab, until we started to see some improvement," David recalls.
After 13 weeks in hospital, Amy was in Beatrice's room singing one of her favourite songs to her when Beatrice suddenly sang back to her mum – a moment Amy will never forget. "I hadn't realised just how much I had missed my daughter's voice," Amy says.
Over the following weeks Beatrice began speech and occupational therapy sessions and the day after her ninth birthday, Beatrice took her first steps since losing the ability to walk. Amy remembers the moment so vividly: "All the nurses were clapping and it felt like a huge milestone in her recovery."
"It's been a long journey since Beatrice was discharged from the Evelina and she's made huge leaps in her development and return to the fun and playful girl she is," adds Amy.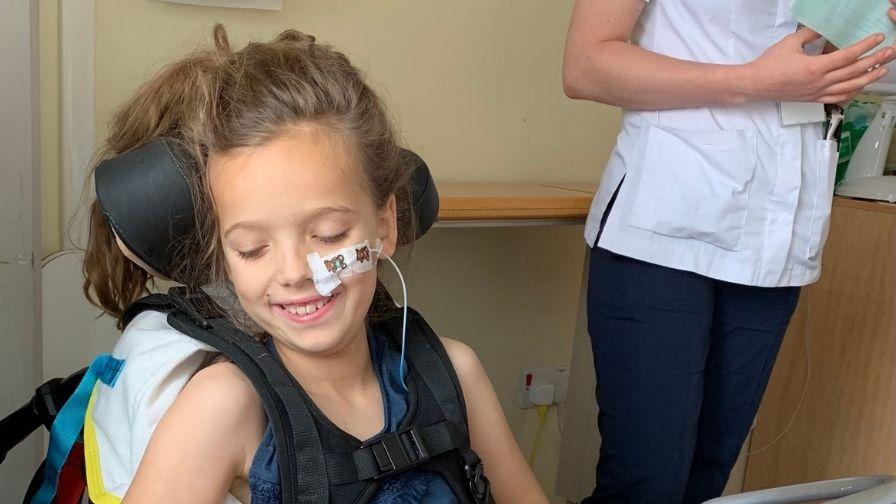 Action Medical Research and the British Paediatric Neurology Association are supporting Dr Michael Eyre's research that aims to develop cutting-edge brain scanning techniques to help doctors predict likely outcomes for each child once they are diagnosed with NMDAR-antibody encephalitis.
Dr Eyre hopes this insight could improve the chances of controlling children's symptoms sooner, shortening hospital stays and reducing the long-term effects of this cruel disease.
"Research like Dr Eyre's project is so important to families like ours," says Beatrice's dad. "Being able to predict outcomes for a disease where there are still many unknowns would have helped us so much during that worrying time. If this scanning technique had been available to us, it would have given us much more peace of mind and a better understanding of what we were going through."