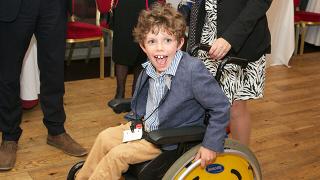 Edward's story
Treating severe dystonia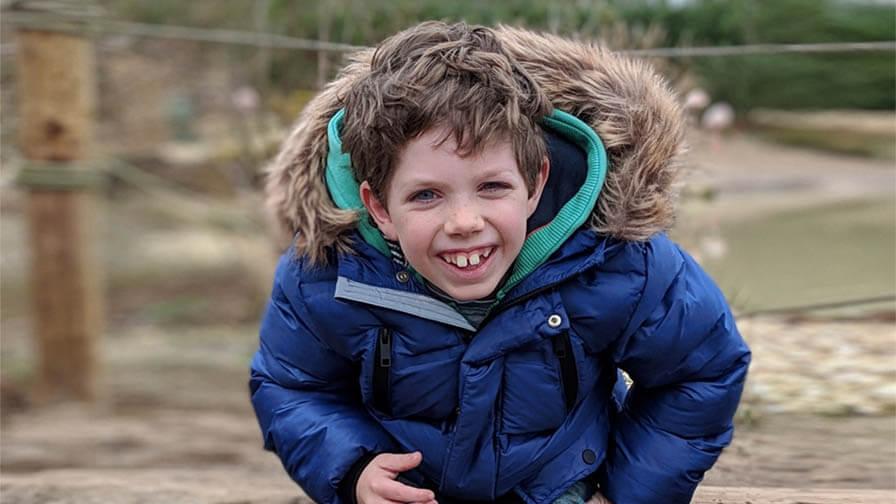 Edward developed debilitating dystonia when he was 16 months old. It caused him to suffer uncontrollable, painful spasms – and his case was one of the worst doctors had ever seen. He underwent deep brain stimulation surgery (DBS) when he was three and is now doing things his parents feared would never be possible.
Edward is a happy, energetic eight-year-old. He's in mainstream school and runs around in his walking frame. "He plays football twice a week," says his dad, Martin, proudly. "And comes home with bruises where he's fallen over, chasing his friends."
Four years ago, Edward's life was very different. He had been a healthy baby but at around 16 months old things took a terrifying turn for the worse. His parents, Martin and Charlotte, noticed he was struggling to stand up, so took him to a GP.
"We went through a battery of tests as doctors initially looked to rule out things like brain tumours," recalls Martin.
Sadly Edward's condition went rapidly downhill. Within a few months the toddler, who had previously started walking and saying his first words, could no longer lift up his arm to take a toy. He could no longer sit up, and then no longer eat.
He now had severe symptoms of dystonia, a serious movement disorder in which abnormal signals from the brain trigger uncontrollable, sometimes painful, spasms. It can cause repetitive movements and parts of the body may be twisted into unusual positions. And it can, as it did for Edward, become life-threatening.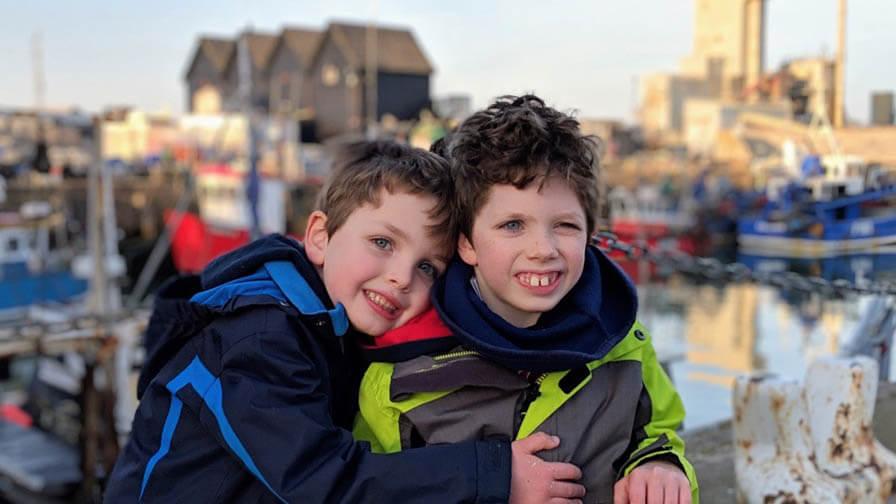 Edward's family read online about the work of Dr Jean-Pierre Lin and his team at the Evelina London Children's hospital and sought a referral.
It was decided that Edward was suitable for a surgical treatment called deep brain stimulation (DBS). This method sees electrical wires inserted under the skin into specific areas of the brain and electrical pulses are delivered via a battery to control the spasms.
In 2012 Action Medical Research funded work led by Dr Lin which sought to improve how DBS is used to treat children suffering from dystonia. This led to new insights and improvements, which increase the chances of success.
For Edward, being able to reduce his medicine, sit up, eat and play with his brother was, says Martin, their ultimate goal.
Within a day of the operation, Edward's medication was halved. Soon he was completely off medicine – and remains so.
"We saw immediate improvements, followed by more gradual improvements over time," explains Martin.
Four years on, he is doing things his parents didn't think would be possible.