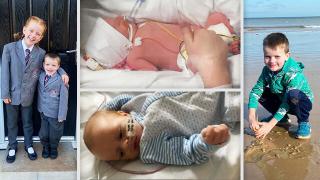 George's Story
Lung Surfactant Deficiency
George was diagnosed with lung surfactant deficiency (ABCA3 deficiency) as a small baby. He has spent significant time in hospital due to complications with his breathing, feeding issues and suppressed immune system.
"When our baby boy George was born, he did not seem settled and was grunting and snorting – this was due to a very low blood oxygen level. He was given support with a ventilator and turned a beautiful peach pink colour from a lifeless blue. His breathing support was monitored and when he deteriorated again the doctors decided to give him artificial lung surfactant (a treatment used to prevent and treat respiratory distress in newborn babies) to support his lungs."
Doctors gave George a blood test and told his mum Rame that he had a condition called lung surfactant deficiency, otherwise known as ABCA3 deficiency.
"We felt like we were in limbo waiting to find out if he would pull through. We even had George christened whilst he was hooked up to a ventilator." Fortunately, he started to improve and was weaned down on to oxygen. We were finally sent home for Easter, but we were back in hospital the next morning."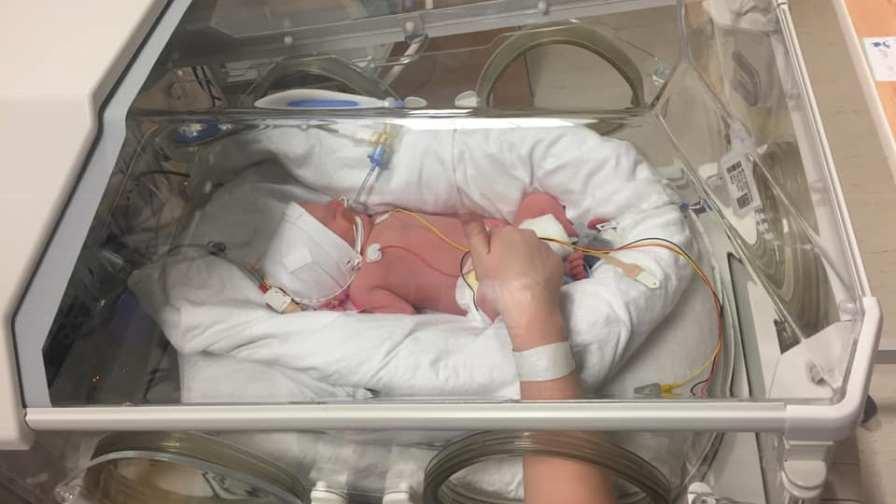 Lung surfactant deficiency is a rare condition that causes breathing problems. Babies with a severe form of the disease caused by faults in the ABCA3 gene will struggle to breathe after birth. Sadly, their treatment options are limited – and without a lung transplant, less than one in five children will live to celebrate their fifth birthday.1 
"George gradually became better with medicine and support. But we were in hospital regularly due to his fragile immune system," says Rame.
"George is six now. He is smashing life and is full of energy, life and naughtiness. He has an infectious smile and is a total chatterbox," says Rame. "George recently got his feeding tube removed and is on high calorie oral supplements due to using more energy than he can intake. This is the first time he's been tube free since birth – I sobbed for hours as this was a huge moment for the whole family."
"Although we don't have George hooked up to oxygen every day anymore, planning in life is still a huge challenge when you're living with a rare condition like ABCA3. We can't just pack our bags and go on holiday. We still need oxygen to fly and that comes with its own challenges," says Rame.
"George's older sister Holly copes remarkably well. We rely on her for help sometimes, but she is always smiling. Life is challenging but we cope. We have no choice but to get on with it."
Professor Deborah Gill of the University of Oxford is carrying out laboratory research that could ultimately lead to a new treatment for newborn babies with this severe lung condition. She hopes this work will lead to a brighter future for children and their families affected by this devastating disease.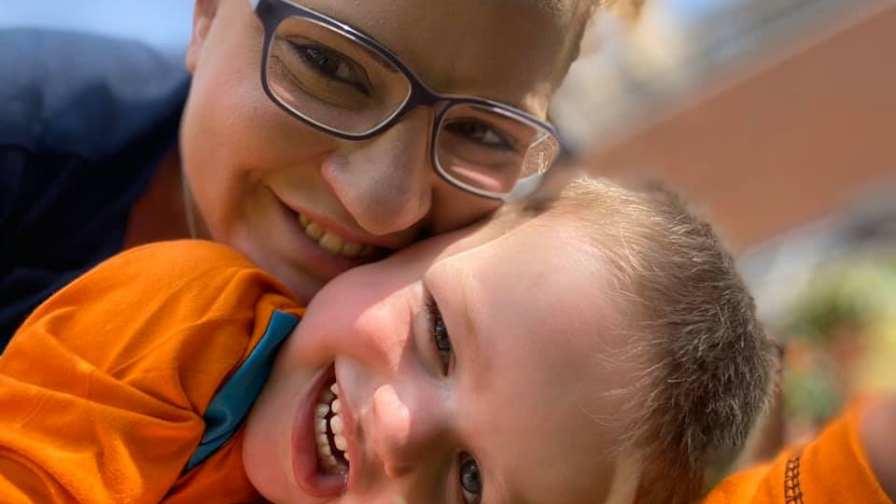 Rame is hopeful that new types of therapy will help other babies in the future: "The prospect of this new research in babies gives us hope that the medical community are looking into a treatment for this condition. When George was diagnosed, we were told to prepare for the worst. We feel lucky that he is doing so well. There aren't any organisations out there dedicated to this condition, so it is a relief to know that people are looking into new treatments."
References
Kröner, C. et al. Lung disease caused by ABCA3 mutations. Thorax 2017; 72(3):213-220.