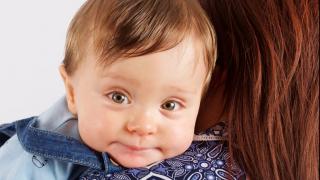 Jacob's story
Premature birth
"Jacob is a happy, smiley baby," says his mum Rachel. "He's also very strong-willed. He knows what he wants and will cry until he gets it!" 

Those determined cries mean the world to Rachel and her husband Carl, since little fighter Jacob was born at just 30 weeks after Rachel developed the serious pregnancy complication pre-eclampsia.
It was a difficult pregnancy from the start, with concerns about Rachel's blood pressure and a diagnosis of gestational diabetes.
Then one morning Rachel woke with a bad headache that didn't get better. Feeling something just wasn't right, she drove herself to hospital – and is thankful that she did so.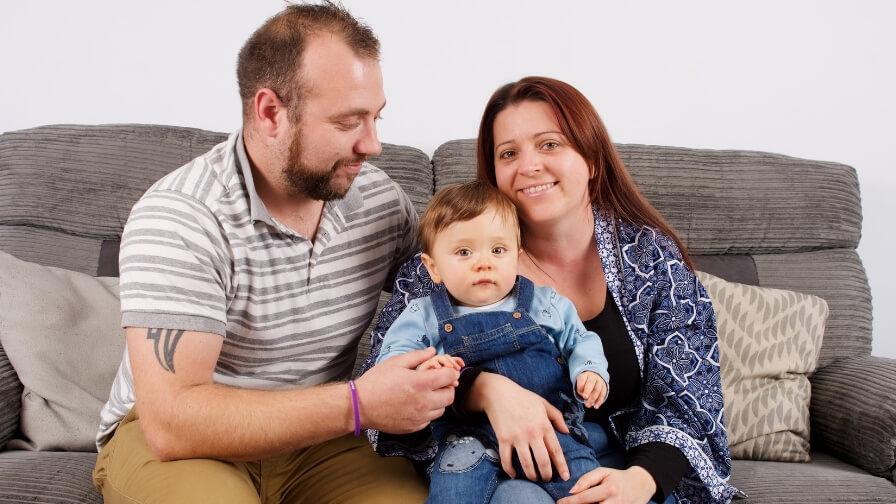 The medical team discovered that the placenta was grey instead of red – a sign that it was dying – putting her baby at serious risk.
Ten weeks before his due date, little Jacob was delivered by caesarean section, weighing just 2lbs 9oz.
Rachel and Carl's joy was tinged with heart stopping fear: "Jacob did cry and breathe on his own for the first minute. But then he stopped breathing and they had to ventilate him," Rachel says. "He was perfect. But he was just tiny. He could fit in my husband's hand."
Jacob spent six weeks in hospital and finally came home weighing less than 4lbs – a joyful but scary time, his mum says.
Thankfully, now aged one, Jacob is doing well. Aware of the work that Action funds to help babies born too soon, Rachel says: "Awareness is so important and research is so important. With premature birth even if you can just delay it a little bit, by a week or even a day, it can make such a difference."