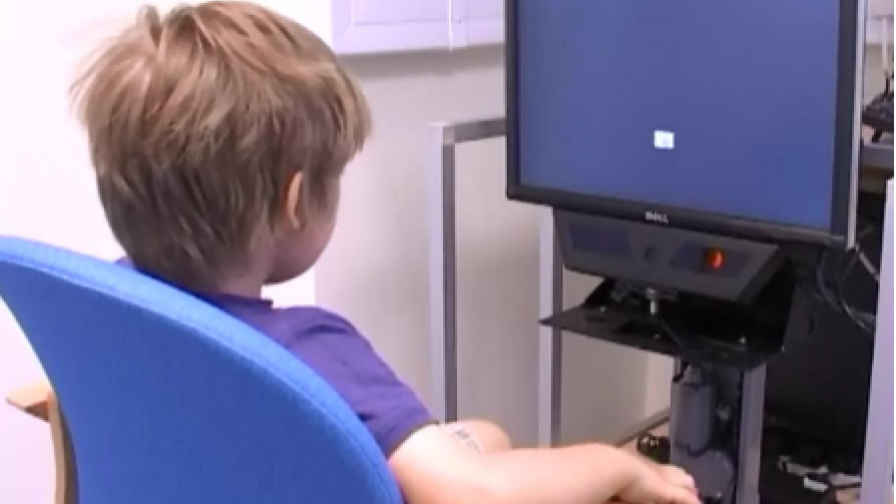 Eye tracking – a new way to assess visual fields in children
In the UK around 29,000 babies, children and young people are estimated to live with visual impairments which affect everyday life. Children with a sub-group of visual impairments called 'visual field defects' have gaps in their field of vision, meaning they cannot see everything they should be able to see.
This kind of problem may be minor in children with near-normal vision, or severe, meaning the field of vision is very restricted.
In 2009 Action Medical Research awarded a team of researchers lead by Professor Robert Minns at the University of Edinburgh a grant of £135,562 to help improve diagnosis of visual field defects in children, so that they can get the help and support they need as early as possible.
The team developed a new eye tracking technique to assess the field of vision in babies, children and young people that is more child-friendly than traditional approaches.
The new technology was developed to produce several eye tracking machines which were used in research clinics around the world. The new machines were found to be comparable in accuracy and more acceptable to young children and infants for testing visual field defects, when compared to the standard method.
Although the funding to develop the technology further to help children has not be realised, there is still work going on to help adults with glaucoma, and by neurosurgeons who are using the technology during surgery in patients with head trauma.