Researchers have developed and tested a new ultrasound-based assessment to help children born with a cleft lip or palate to overcome speech problems.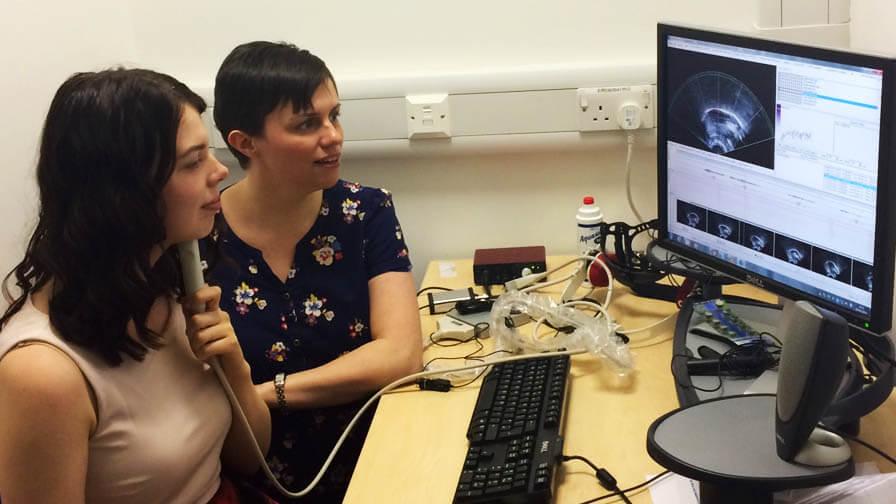 On average three babies are born with a cleft lip and/or palate every day in the UK.  A cleft is a gap, or a split, in the upper lip and/or the roof of the mouth – and some babies have both. Babies normally have surgery to close the gap and improve the appearance of their face, but despite this, many go on to have communication problems, because of difficulties learning how to speak clearly.
Speech therapists usually assess children by ear, writing down issues they detect as they listen. But some problems are difficult to identify in this way, meaning important information can be missed. Learning how to speak clearly would be life changing for children with severe speech problems.
Dr Joanne Cleland, at the University of Strathclyde in Glasgow, has developed the use of ultrasound assessment to help the diagnosis and treatment of children's speech problems.
This gives a more accurate and detailed diagnosis, and has been found to identify speech errors that were not identified by listening alone and may affect treatment choices. Some children are also able to use images on the screen as a feedback tool, showing them how to move their tongues to produce more accurate speech.
The new assessment method is already being used in four clinics across the UK with children who have a wider variety of speech disorders, and it is hoped it will be rolled out further in the future.